The most important KPIs to analyze when looking at a sales funnel
There is no sales training, sales representative, or academic that hasn't heard of, or presented a sales funnel in their entire professional life.
 What does it mean?
ringDNA defined a sales funnel as being the buying process that companies lead customers through when purchasing products. A sales funnel is divided into several steps, which differ depending on the particular sales model. One common sales process is divided into seven phases including:
Awareness Phase– in which prospects become aware of the existence of a solution;
Interest Phase– in which prospects demonstrate an interest in a product by conducting product research;

---
Evaluation Phase– in which prospects or prospect companies examine competitors' solutions, as they inch toward a final buying decision;
Decision Phase– in which a final decision is reached and the negotiation process begins;

---
Purchase Phase– in which goods or services are purchased;
Re-evaluation Phase– in B2B sales, it's common for offerings to involve contracts that need to be renewed. As a customer becomes familiar with an offering, and especially as a contract draws to a close, a customer will enter a reevaluation phase during which they'll decide whether or not to renew their contract.
Repurchase Phase– in which a customer repurchases a product or service.

---
Why is it important to have such a tool to evaluate your sales processes?
Salesforce explains that effective sales funnel management allows a company to optimize efficiency while also reducing costs, meaning that it prevents time from being wasted on those prospects and leads that just aren't quite ready to commit.
A sales funnel will also facilitate the tracking and gathering of important data, thanks to the well-defined steps and levels within the funnel itself. As a result, a prospect's progress can easily be charted, and any problems or issues can be quickly localized, identified, and resolved.
There is no consultant or sales manager that doesn't consider this to be important, but what do you do in order to still have a relevant sales funnel? You ensure that the KPIs that define the sales funnel are correct, relevant, and balanced.
KPIs in a sales funnel are as important as having clients. Here are some KPIs that we recommend as important for a sales funnel. They are clustered in 2 categories:
A) Quantitative
Some of the more often encountered quantity-related KPIs are the following:
$ Revenue from new business operations – defined as the total revenue generated from new services and product sales, or from some new business lines.
# Potential new clients contacted – this KPI measures the number of potential new clients that were contacted in order to generate a sale.
# New business proposals submitted – this KPI relates closely to the above-mentioned KPI, measuring the number of business proposals submitted to potential clients, in order to persuade them to acquire a particular service.
$ Revenue from post-sale services – measuring the revenues associated with support services provided post-sale.
# Closed deals in the sales pipeline – measures the volume of closed deals in the sales pipeline.
B) Rate
Examples of KPIs that define the rate are as follows:
% Sales inquiry conversion rate – this KPI measures the percentage of inquiries from prospects (leads) that are converted into sales.
# Sales contacts to sales closed ratio – measures the ratio of sales contacts to sales completed during a defined period of time.
# Active clients to staff ratio – measuring the ratio between the number of active clients and the organization's headcount.
% Time spent with key customers – measures the percentage of time spent by a sales agent with key customers, out of the overall sales, or customer service time.
It is important to have both these types of KPIs when measuring the effectiveness of a sales funnel, considering that a company holds two things to high importance: customers and potential customers brand recognition and the revenue generated in order to be self-sufficient.
Image source: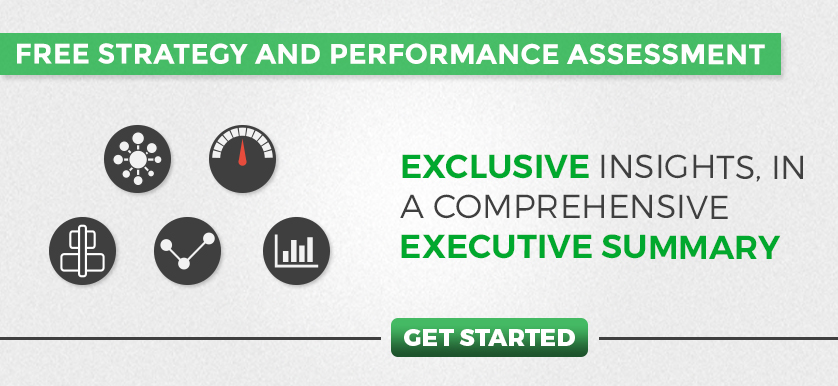 Tags: KPI, KPI in Practice, Sales and Customer Service performance