Readership – Key Performance Metric for Newspaper Advertising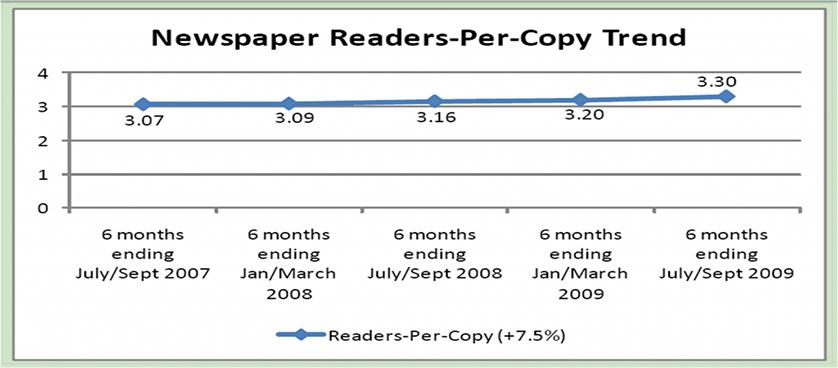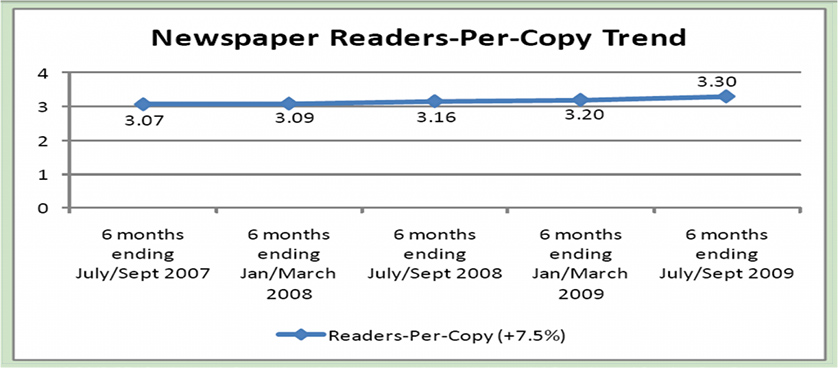 A recent analysis of daily printed newspaper readership and circulation data for 25 leading U.S. newspapers conducted by Scarborough Research and Newspaper National Network LP (NNN) indicates that Readers-Per-Copy (RPC) rates increased over the past three years by an average of 7.5 percent.
Readership is considered a key metric for media planning and buying. "This analysis shows that readership is key for buying newspaper advertising, not only because it correlates with circulation, but because readership provides the qualitative dimension of the newspaper audience — demographics, shopping and purchasing behavior, and lifestyles – that buyers need to make informed decisions" (Newspaper National Network LP & Scarborough Research, 2010).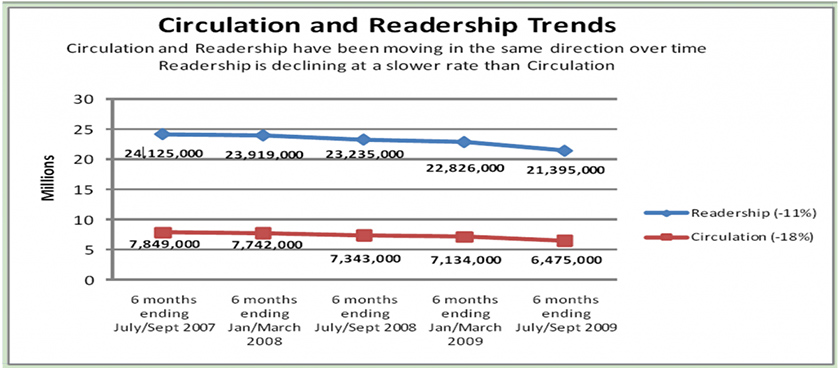 The analysis concludes that:
Readership and circulation are two metrics highly correlated, that have been moving in the same direction over time. In today's media environment, these metrics are strongly linked to planning and buying newspaper advertising.
Readership provides advertisers with very important qualitative information. For example, the analysis shows that newspapers attract upscale, educated consumers, therefore being able to compete for a share of a brand's media budget.
The publishers' efforts to jettison unprofitable or unproductive circulation have been successful. An example is the decrease in distribution outside the paper's core market.
The Key Performance Indicators (KPIs) used within this analysis are:
For further examples of performance indicators, explore the Publishing KPIs examples and the section of smartkpis.com (smartKPIs.com, 2010).
References:
Newspaper National Network LP & Scarborough Research 2010, Telling the Whole Story: Analysis Supports Readership as Key Metric for Planning and BuyingNewspaper Advertising
Image Source:
Newspaper National Network LP & Scarborough Research, 2010
Tags: Advertising performance, KPI, Performance in USA, Performance Measurement, Publishing performance