USA top hospitals ranking based on performance improvement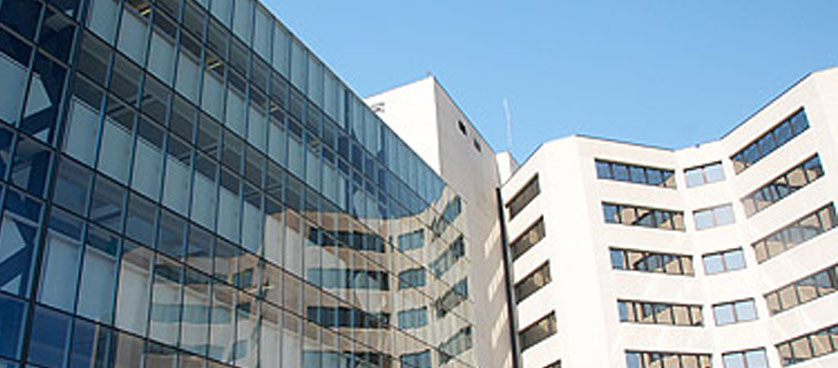 The Thomson Reuters 100 Top Hospitals: National Benchmarks is an annual, quantitative study dedicated to measuring performance across the industry, that identifies the best hospitals in USA, overall, as measured on the 100 Top Hospitals Balanced Scorecard. For the edition launched in 2010, hospitals are evaluated against similar hospitals for their performance in 2009, in terms of size and teaching status.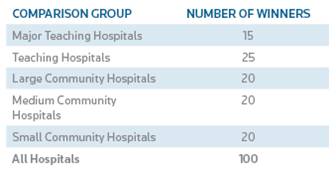 According to the study, if all the hospitals in the U.S.A. would have similar standards as the top 100 hospitals, the estimated impact would be:
98,000 additional patients would survive each year;
About 197,000 patient complications would be avoided annually;
Expenses would decrease $5.5 billion a year;
The average patient stay would decrease by nearly half a day (Thomson Reuters, 2010).
The top-performing hospitals are listed by comparison group and number of winners, as it follows:
In the study, each performance measure is explained briefly, containing the reason why the indicator is included, the calculation, comments and favorable values. The key performance indicators used for this ranking are illustrated in the table bellow, setting a national performance comparison:
Source: Thomson Reuters (2010)
Nationally, the 100 Top Hospitals show us that high quality patient outcomes can be achieved while keeping finances in line. For example, the patient safety index of 0.87 means that they had 13% fewer adverse patient safety events than expected. Moreover, the award winners had 6 % fewer deaths than expected, with a 30-day mortality rate and 30-day readmission rates lower than other hospitals (Thomson Reuters, 2010).
The main conclusion of the study is that the healthcare industry in the U.S.A. did not significantly improve performance across the balanced scorecard of measures. The single outstanding achievement in performance improvement by hospitals is the decrease in mortality rates over the years studied, since 2004 through 2008, more than half of the hospitals studied improving their survival rates.
References:
Photo Source:
Tags: Healthcare performance, KPI, Performance in USA, Performance Management, Performance Measurement