2010 Trends for workers compensation claim frequency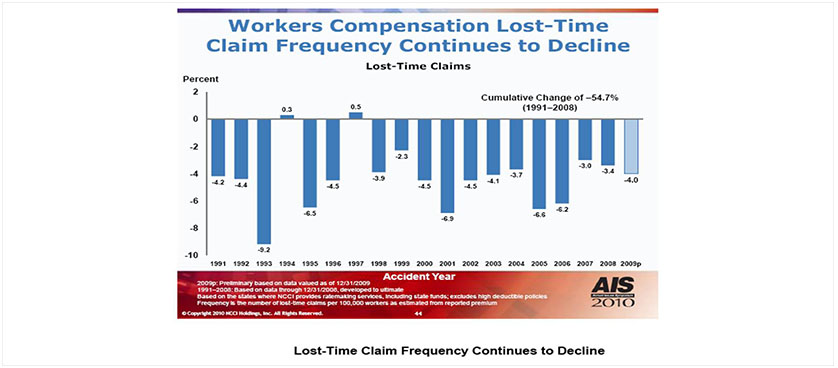 A research brief released recently by the USA based National Council on Compensation Insurance Inc. (NCCI) indicates that the workers compensation claim frequency declined with 4% in 2009, compared to 3,4% in 2008. However, the data also reveals that though claim frequency is down, indemnity and medical severity continue to rise, outpacing the wage inflation.
These two performance measures for work safety have a great impact upon both the employer organizations and the insurance companies. Large employers that can afford safety programs saw the steepest decline in injuries, due to the reduced costs paid for workers compensation claims. On the other hand, the insurers earnings are highly correlated with the increased indemnity and medical severity, that are outpacing the average weekly wage.
Since 1990, injury rates have dropped nearly 55%, due to some key factors influencing the long term decline in workers compensation claim frequency:
Global competition – advances in automation, technology, and production;
The aging of the workplace – older workers tend to have fewer workplace accidents;
Employers' continuing focus on workplace safety over the years;
Reforms that tightened compensability standards in the 1990s (NCCI, 2010).
Over the latest five years, the decline in claim frequency continues to be widespread, being observed for all industries, geographic regions, and employer sizes, as well as for most claim types. However, the frequency changes vary considerably by type of injury: for example, the more complex such as carpal tunnel and lower back claims declined more than average.
Regarding future trends, economic factors suggest further reductions of claim frequency are likely in 2010. The economic recessions typically put additional downward pressure on claim frequency, because of less "job creation" which translates into a more experienced, and therefore less accident-prone, workforce. (NCCI, 2010).
References:
Image Source: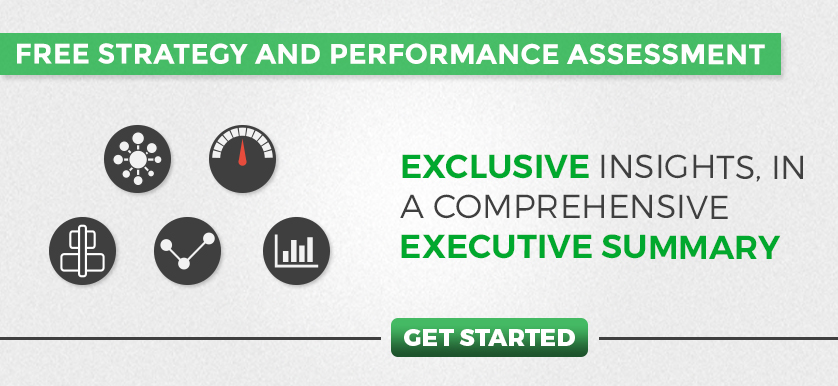 Tags: Insurance performance, National Council on Compensation Insurance Inc, Performance in USA, Performance Measurement, Worker Compensation