Establish, Utilize and Measure Your Knowledge Management System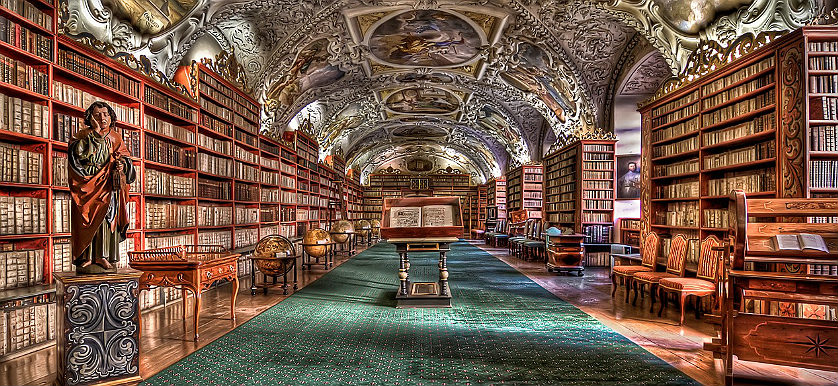 Cave paintings, grandmother stories, legends and scriptures are the earliest available evidence of Human Knowledge Management. Knowledge represents a critical building block for the growth of an individual, group or organization.
Artificial Intelligence, new technology, extensive automation and exponential growth in the capacity of information management has made it possible to store and retrieve vast amounts of knowledge and influence outcomes like we have never been able to in past times.
How well an individual, an organization or an industry does in acquiring and applying knowledge is the key distinguishing factor for its success and existence. The ultimate objective of Knowledge Management is to improve an organization and everything revolving around it.
Sometimes, knowledge can be hard to document or articulate. Other times, it's a well-defined, step by step process. Knowledge is therefore of two types:
Explicit – Physical entity, documents, records – tangible material.
Tacit – experience, learning, wisdom – hard to document and measure, resides in the minds of people.
But what exactly is knowledge?
Knowledge is organized data, in the form of information, which can be utilized for inferences, interpretations and decision-making.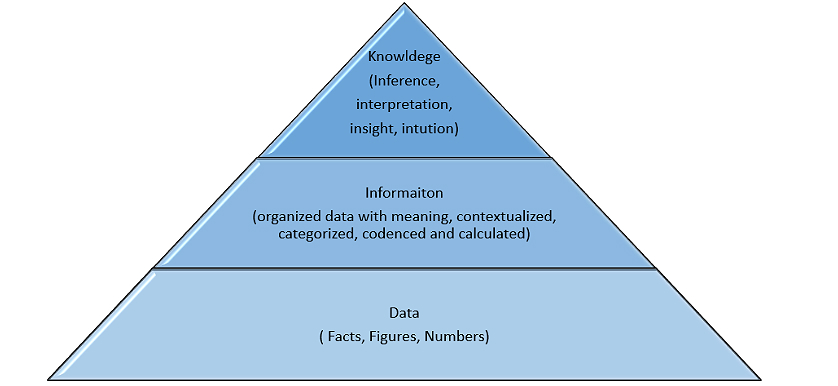 Why focus on Knowledge Management? Five main key factors:
Happy Customers
Improved performance and productivity
Happy employees
Well-informed decisions, breaking barriers
Innovation
One way in which organizations can support and improve these 5 key factors, through the use of Knowledge Management, is by reinforcing the use of the Balanced Scorecard. The Balanced Scorecard (BSC) is a tool for defining and managing strategies, holistically.
It is an approach that connects the dots between an organization's Vision, Mission and Values, to the next level of strategic focus areas, like goals/themes or to its operational elements such as objectives, KPIs, Targets and initiatives.
The Balanced Scorecard links Business Enablers to Results. People and Internal Process represent those Enablers, which lead to Financial and Customer Results.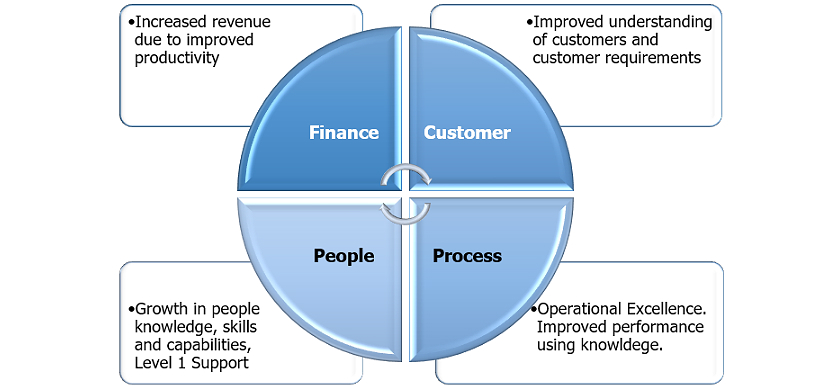 Balanced Scorecard components for Knowledge Management
There is not a single, direct KPI for Knowledge Management. What we need is a combination of KPIs and corporate strategies that enables the organization to build and measure the effectiveness of its Knowledge Management capabilities. In what follows, we will share with you some KPIs that follow the traditional BSC structure, meant to achieve this purpose:
1. Finance
The most powerful metrics are those that directly measure the desired business outcomes. For this particular area, Knowledge Management could actually be tacit, which makes defining financial metrics challenging. At that point, you should look to find avenues to change it from tacit to explicit, in order to make use of the following KPI examples:
% Resource reduction through improved knowledge – reduction in resources which used to be required, due to the unavailability of Knowledge Management
% Reduction in rework
% Increase in productivity due to the usage of a Knowledge Management System
% Reduction in cost per incident
% Reduction of cycle time of new products
# Number of innovative products resulting from the usage of Knowledge Management
2. Customer
% Improvement in customer response rate
% Improvement in first level support calls due to the usage of Knowledge Management
% Reduction in the mean effective time to resolution
% Improvement in Customer Satisfaction due to effective and efficient service
3. Process
A) INPUT
# Number of new Knowledge Items in the system
# Number of times existing Knowledge Items were updated
# Number of incidents whose root cause was submitted with a resolution into the Knowldege Management System
# Frequency of best practice updates
# Number of knowledge sharing initiatives
% Percentage of tickets closed with knowledge either reused or recreated
B) OUTPUT
# Average number of times each Knowledge Item is utilized
# Number of Knowledge Items never utilized
% Knowledge Management effectiveness feedback
# Number of processes improved based on Knowledge Management
4. People
# Number of people being trained in Knowledge Management
# Number of people using the Knowledge Management System
# Number of contributions per person to the Knowledge Management System
# Number of people trained in Knowledge Management
Knowledge increases through sharing, thus the involvement of people in the Knowledge Management process is critical for its success. Building a Knowledge Management System is a gradual & continuous process, which requires patience, persistence and perseverance in order to establish an appropriate system.
Challenges related to knowledge management
Meeting customers' fast-changing demands – capturing critical information at a faster pace and to a greater degree.
Experiencing a culture of not sharing lessons learnt
Suffering from platform and technology limitations related to entering and extracting knowledge effectively and efficiently
Experiencing difficulties articulating and documenting knowledge, especially in its Tacit type.
Experiencing difficulties in retrieving knowledge per se, as it is available in a variety of shapes, forms and e-formats, from videos, chat logs, databases, e-mails, documents, voice records etc.
Approaches to implementing a Knowledge Management System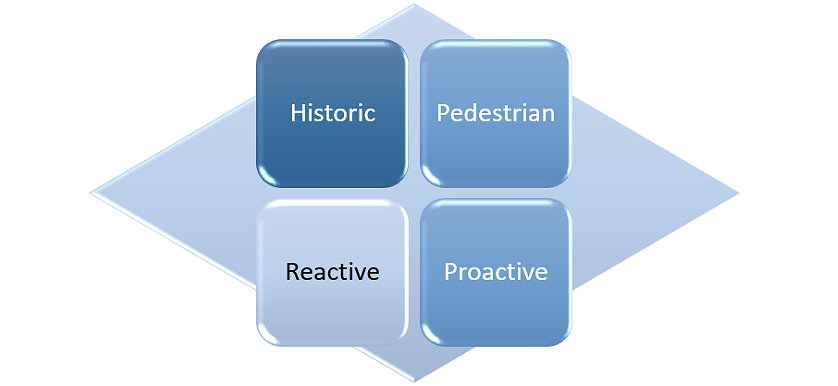 I. Historic – No need to reinvent the wheel. Utilize existing documents, designs, incident resolutions, lessons and industry best practices to initiate the implementation of a Knowledge Management System and gradually build on it.
II. Pedestrian – Write while walking, otherwise known as documenting an existing product while creating, designing and implementing a new one. Document details, designs, FAQs, Do and Don't lists, Tips and tricks, exceptional scenarios, workarounds for known issues etc. Knowledge Management ultimately grows while services and products are constantly being created and utilized.
III. Reactive – When an incident is reported, record its root cause and experience in the Knowledge Management System. This approach is reactive, which means that the system is not updated until an incident is encountered, making new incidents resolution a painful job. However, once significant knowledge is built over a period of time, you can see great improvements in response times.
IV. Proactive – proactively identify weak links, possible errors or exceptions by enacting a Failure modes and effects analysis – FMEA, Fault Tree Analysis – FTA or Single Point of Failure Analysis – SpoF etc. Identify workarounds & resolution steps and record them in the Knowledge Management System.
V. Hybrid – A combination of two or more of the aforementioned approaches, intended to build a much more complex Knowledge Management System.
The 4 pillars of Knowledge Management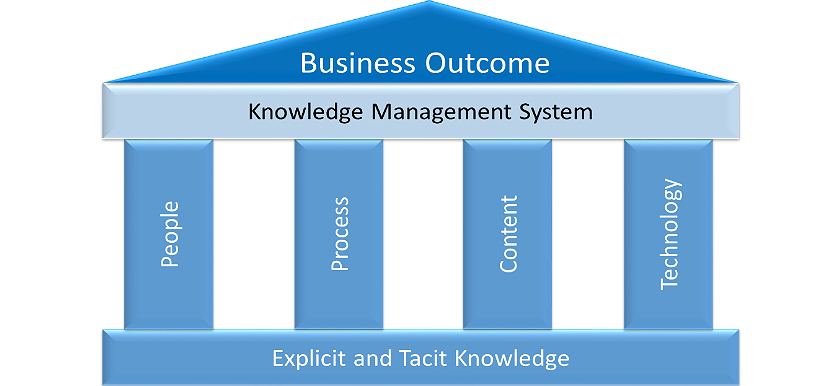 People – People create knowledge, which they then utilize. People are the critical pillar for the success of the Knowledge Management System.
Process – Processes initiate the Knowledge Management System, update it, streamline its utilization and discard knowledge that proves to be invalid or irrelevant.
Content – The Knowledge Management System's content must enable people to make use of it effectively and efficiently, in order to address any issues or problems. Its content must be easily accessible, comprehensive, straightforward and understandable.
Technology – This pillar enables accessing content in the most efficient way, in real time, from the various available channels, facilitating easy searches.
If you're wondering how Knowledge Management works in practice, here are 5 examples: Cross-training programs, Document management systems, Content management systems, Social networking tools and Chatbots.
All of these are examples of how Knowledge Management and help a company improve its results and achieve objectives in an organized and efficient manner.
A roadmap for a Knowledge Management Program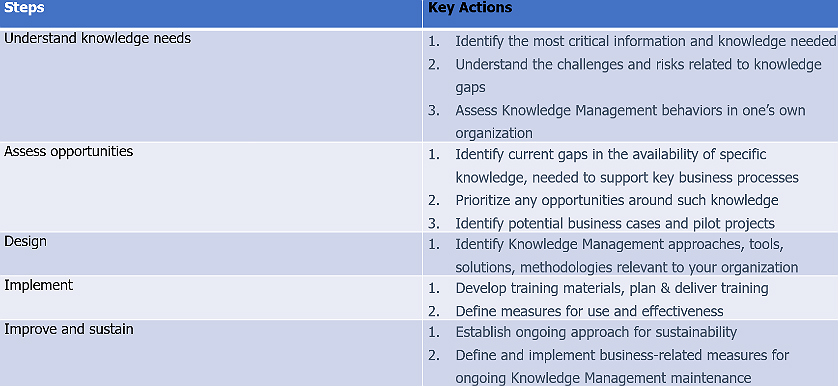 Knowledge is an asset to individuals, organizations and nations at large. When it comes to information, dichotomies such as rich or poor, left or right become irrelevant, as the only one that matters is knowledgeable or ignorant.
Knowledge is the building block on which human existence is built, and the same holds true for organizations. It's a necessity and a prerequisite for the growth of humanity in and of itself.
Image sources: