Benefits of using a Balanced Scorecard approach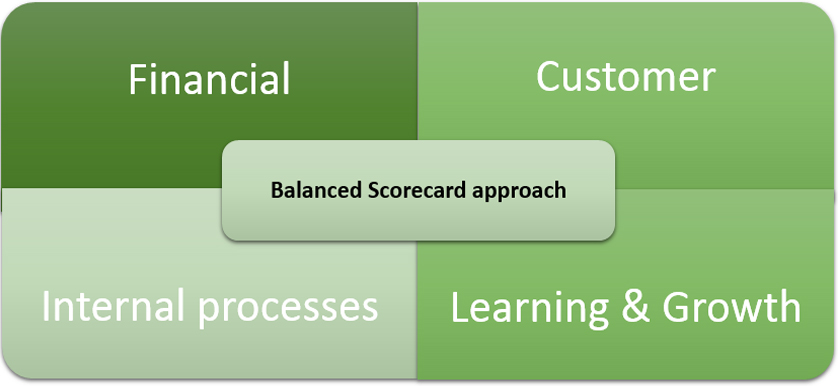 David Norton and Robert Kaplan introduced the Balanced Scorecard in 1992 to the private sector, as a methodology of measuring a company's performance beyond its financial outcomes, like profit margins.
Nowadays, the Balanced Scorecard (BSC), which comprises the main four dimensions of an organization – Financial, Customer, Internal processes, Learning, and growth – is widely used by many companies activating in a wide range of industries: manufacturing, transportation, utilities, retail, hospitality and so forth.
In time, the benefits of the Balanced Scorecard have been identified by many organizations which have successfully implemented this tool.
Some of the most significant benefits that part of the companies who have successfully implemented the BSC methodology agreed upon are listed as follows:
Ensures an integrated strategic planning;
Transforms strategy into action and desired behavior;
Aligns Key Performance Indicators (KPIs) with strategy at all levels of an organization, not just strategic, but also at the operational and individual level;
Improves processes;

---

Provides management with a comprehensive picture of business performance;
Facilitates communication and understanding of the strategic goals at all levels of the company;
If applied at all levels (not only organizational and operational but also individual), it ensures an effective way of getting a complete understanding of an employee's work performance;

---

By using balanced measures at the organizational level, and by efficiently sharing the results with superiors and employees, managers can provide the information needed to align employee performance plans with organizational goals;
Makes service delivery as efficient and effective as possible, by providing a real call for action;

---

Helps companies to focus on accomplishing their most important strategic objectives and priorities. For instance, with so many competing demands coming from citizens and community groups, local governments might inadvertently redirect attention from top priorities;
Helps managers in identifying areas that need improvement and allocating resources properly.
The list does not stop here, as each company, depending on the industry it activates in, can identify many other specific benefits of implementing a Balanced Scorecard methodology.
However, in order to arrive at the benefits of a Balanced Scorecard approach, companies need to understand how to efficiently implement and use the tool (studying best practices, but also keeping in mind that they have to focus on what matters most for them), and to ensure that all employees have a clear picture of the whole performance system.
Another important aspect is to be aware that it is an ongoing process that needs analysis, initiative identification, and successful implementation to keep the business competitive.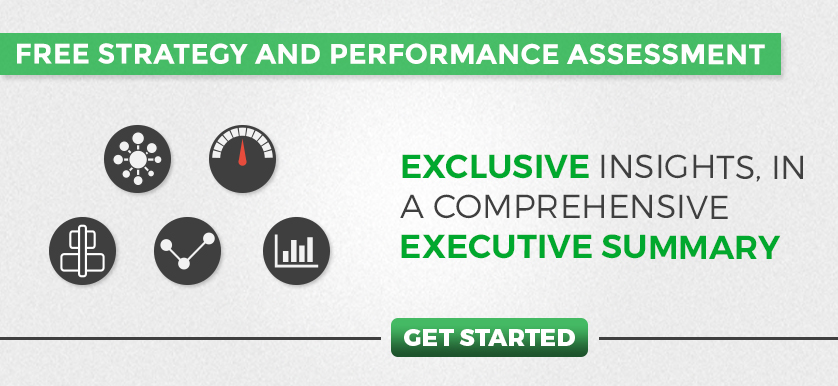 Tags: Balanced Scorecard, Performance Measurement, Strategic objectives