Key strategies for building a data-driven culture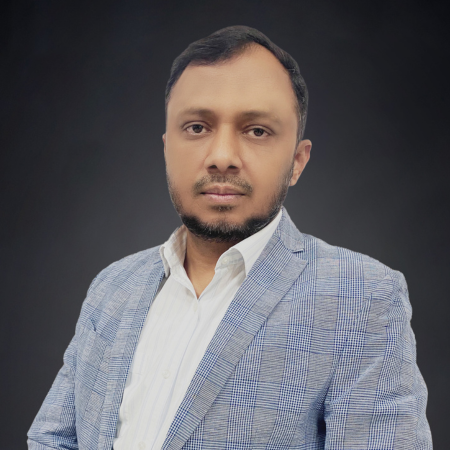 Dr. Imad Syed
, a seasoned technologist, mentor, leader, evangelist, and philanthropist, worked his way up to become the CEO of PiLog. His brainchild, PiLog's Business Technology Platform, focuses on augmented data management to leverage the latest advancements in tech—such as artificial intelligence (AI), machine learning (ML), robotic process automation (RPA), data lakes, data hubs, and big data—for prescriptive analytics.
---
TKI: What is your approach to designing and implementing data lifecycle management processes? How do you ensure integration across various platforms and operational systems?
Dr. Imad: PiLog's iVision framework and methodology are bundled with standards and procedures from the International Organization for Standardization (ISO), International Electrotechnical Commission (IEC), United Nations Standard Products and Services Code®  (UNSPSC®), The North Atlantic Treaty Organization (NATO), etc., and embedded in PiLog Business Technology to enable highly scalable workforce management. This keeps them simple, modular, loosely coupled, easily integrable, and forward-looking due to continual innovation and improved efforts in automation. Their compatibility with various combinations of operating systems and databases as well as integration with major enterprise resource planning (ERP), customer relationship management (CRM), storage resource management (SRM), and commercial off-the-shelf (COTS) solutions, or any third-party integration on service-oriented architecture (SOA) are either certified or proven to scale in the market.
TKI: Can you share or describe a specific success story where PiLog's Master Data Quality Solutions helped a client save significant amounts of money or improve their operations?
Dr. Imad: With the evolution of PiLog's value engineering solutions, data effectiveness and quality are now measured by the impact of data metrics on business key performance indicators (KPIs) and key result areas (KRAs). Our expertise in managing data quality parameters (metadata) has provided immense control over business process planning and execution, establishing accurate master data objects across multiple enterprises. Some of the key use cases include:
Controlled material requirements planning (MRP) parameters,

Min/Max

, re-order point (ROP), economic order quantities (EOQs), distributed legder technology (DLT), etc. had shown savings or cost reductions worth millions of dollars for our customers managing their inventories.

Consolidated demand and supply visibility across a nation or region has provided significant insights for reducing imports and increasing opportunities for local investment 

Optimized life cycle management with improved overall equipment effectiveness (OEE), life cycle cost (LCC), and reliability, availability, and maintainability (RAM) for organization-run operations

The establishment of a single version of the truth with cross-mapping across multiple domains within the organizations has seamlessly improved visibility across various functions
TKI: How does PiLog ensure that its technical dictionary content stays up-to-date and relevant to the changing needs of its clients in various industries?
Dr. Imad: The PiLog technical dictionary and product/service hierarchies/categories—which are industry-agnostic and/or industry-specific—are kept up to date through partnerships with OEM, OPM, and OCMs. In addition, investment to procure the right data from third-party data sources like DUNS, UNSPSC®, ISO, etc. and continuous evaluation and updates by internal data engineering and science COE have been part of our research efforts for decades, leading to the continuous improvement of content to ensure that it is relevant and accurate.
---
Data can transform businesses by improving decisions and customer experiences. But having data alone is not enough. Cultivating a data-driven culture in the organization is essential to unleash its full potential. In an interview with The KPI Institute, Dr. Imad A. Syed, CEO APAC & ME, Group CIO, and Member of PiLog Group Board, PiLog Group, shares their company's guiding principles, best practices, and plans for improving data governance and fostering a data-driven culture.  
Get your hands on PERFORMANCE Magazine Issue 26, 2023 – Data Analytics Edition, and read the full interview by downloading a digital copy from the TKI Marketplace and an additional printed copy through Amazon. Please note that the price may vary depending on where you are located.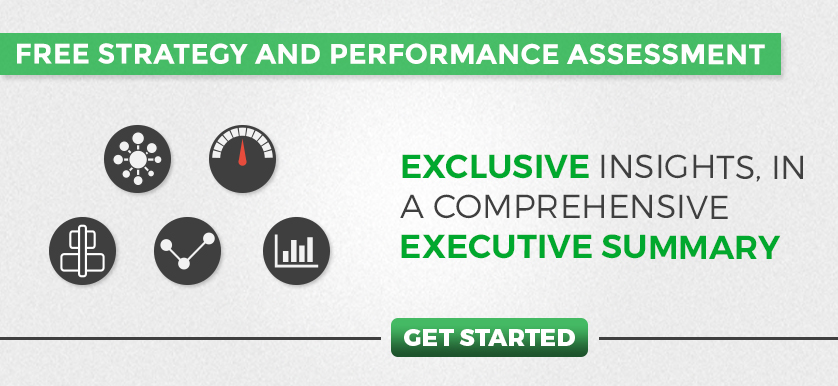 Tags: Data analysis, data strategy, Dr. Imed Syed, PiLog, Technology