Consultant Interview: Bart Geeraerts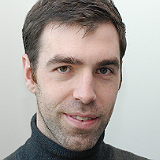 In 2017, the Performance Magazine editorial team interviewed Bart Geeraerts, Management Consultant and Performance Management Reporting & Projects Expert at Degroof Petercam, Belgium. His thoughts and views on Performance Management are detailed below.
"At the employee level I expect more and more companies to step away from the annual performance appraisal, as it can lead to an increase in unhealthy competition between employees."
Trends
Which were the 2016 key trends in Performance Management, from your point of view?
In 2016 I noticed a growing interest in an integrated management information system that allows the user to easily drill down data into great details. Especially in dynamic industries with complex business models and corporate structures, reporting and explaining even the most obvious performance measures effectively requires a well-conceived integrated management information system.
What are your thoughts on the integration of Performance Management at organizational, departmental and employee level?
While cascading Performance Management throughout the various levels of an organization may seem evident, it is a delicate exercise when the employee level is involved.
Unless employee goals are very straightforward (i.e. where performance management can be cascaded down), a great deal of ambiguity may be involved when assessing employee performance. In that case, depending on the context, I believe that a focus on employee satisfaction rather than control is key.
Which will be the major changes in managing performance, in the future?
As the amount of available data grows, I expect detailed analytical business demands to rise as well. For a Performance Management practitioner, in order to respond to an increasing number of challenging questions effectively, a detailed integrated management information system is a sine qua non.
Research
What aspects of Performance Management should be explored more through research?
Many companies seem reluctant to allow employees to work from home. However, in my opinion, there are several reasons to believe that, in certain situations, it could lead to improved performance. That is why I believe that this aspect should be more closely analyzed.
Which organizations would you recommend to be looked at, due to their particular approach to managing performance, and their subsequent results?
I think it is worth taking a look at any company which has succeeded in both developing & implementing a value-adding management information system and in offering consultancy regarding the inner workings of said system, to other organizations who might wish to adopt it.
Which of the existing trends, topics or particular aspects within Performance Management have lost their relevance and/or importance, from your point of view?
At the employee level I expect more and more companies to step away from the annual performance appraisal, as it can lead to an increase in unhealthy competition between employees, which in the long term can affect their overall performance.
Practice
Which are main challenges of Performance Management in practice, today?
I think that at the organizational level, one of the main challenges of Performance Management is generating structured information out of an enormous amount of data.
What should be improved in the use of Performance Management tools and processes?
All related performance management tools and processes used for reporting within an organization, across departments, should be based on the same centralized data source.
Moreover, the distribution of reports should be managed by a centralized department ensuring consistency is always first and foremost. This will ultimately lead to an increased credibility of the reported figures.
What would you consider as a best practice in Performance Management?
Banking on my previous answer, considerable attention should be given to an integrated approach both from a conceptual and technological/architectural point of view. This will ensure the credibility and sustainability of the solution and process.
Education
Which aspects of Performance Management should be emphasized during educational programs?
Educational programs should place more emphasis on two important aspects of Performance Management: 1. Defining the right performance measures, as wrong measures may lead to dysfunctional behavior, ultimately causing sub-optimal results; and 2. Providing integrated, transparent and easy to use performance management reporting tools.
What are the limits that prevent practitioners from achieving higher levels of proficiency in Performance Management?
Some practitioners cannot achieve higher levels of proficiency because of their own resistance to change, which can often lead to the fragmentation of performance management reporting processes.
Apart from this, I also believe that the level of technological acumen, or lack thereof better said, can represent another obstacle that can greatly hinder their development.
Personal Performance
What is your opinion on the emerging trend of measuring performance outside working hours?
I think that measuring performance outside working hours can be useful to develop particular skills (e.g. sports, hobbies) more effectively. Today, a lot of tools and apps that facilitate all kinds of performance measurements are available. I believe, however, that it is more about the mindset than the actual measurements.
What personal performance measurement tools do you use?
I mainly use spreadsheets for personal purposes, and apart from that, nothing else.
Specific Question
For Consultants: What are the processes and tools you look at, in order to differentiate a successful performance management system, from a superficial one?
The time required to generate periodic performance management reports, which highly depends on the level of automation. Manual reporting processes are generally less accurate and imply a higher risk of errors, so that would be the main thing I'd take a close took at.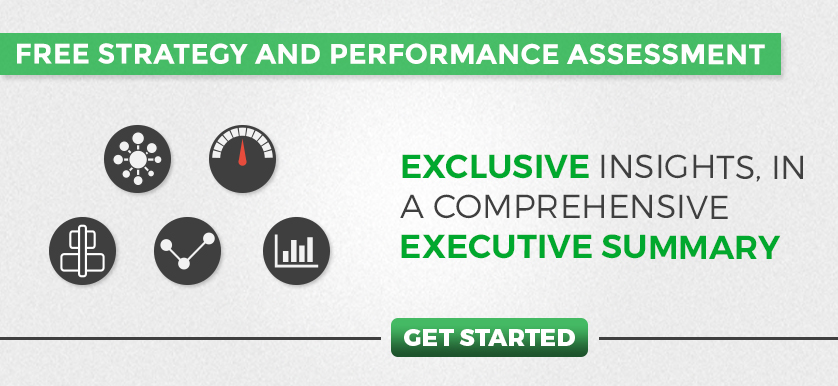 Tags: Consultant, Data analysis, Interview, Technology