Josep Ragull on improving efficiency at Diageo – insights from the Supply Chain Analytics conference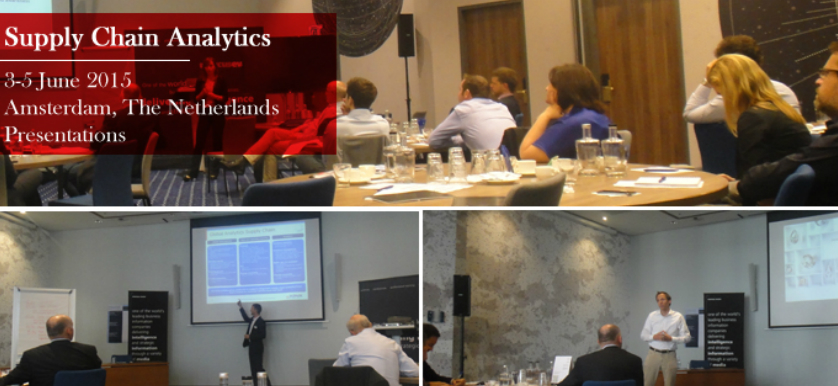 The presentation "Improving efficiencies by working together with retailers" was delivered, on the second day of the Supply Chain Analytics conference, by Josep Ragull, director of the Supply Chain Analytics & Information at Diageo Germany and Austria.
As a company with international clients from 180 markets, Diageo seeks Supply Chain excellence through 4 key programs, all of them relying extensively on data analytics:
Operational excellence;
Portfolio optimization;
Customer collaboration,
Cost to serve procurement.
As Josep Ragull explained, when a company does not take well-informed decisions, it will lose money. For this reason, data analytics is central during decision making. Unfortunately, when working with retailers, data gathering becomes rather difficult as transparency is often an issue, followed by limited or incomplete information, data which is not suitable or which is only made available after a fee is paid.
However, following a series of initiatives implemented at Diageo, some notable advancements became obvious:
$ Cost to serve: the first initiative consisted of applying differential treatment to retailers, based on their performance. Costs were allocated in regards to the activities undergone, distributors with higher performance rates were rewarded. A clear result was that $ Cost to serve dropped by as much as 30%.
Antitheft protection: As a consequence of the high theft rate of alcoholic beverages, both producers and retailers are constantly losing revenue (as much as 15%). Following the decision to incorporate a RFID tag underneath products' labels, the theft levels dropped and retailers' confidence was enforced.
Value creation: Diageo employs a designated tool, in the format of an Excel document with integrated formulas, to measure the value generated through projects or by the organization's functional areas. This method of calculation is necessary due to the difficulties encountered while trying to assess generated value, as opposed to generated revenue.
The results of these implemented initiatives speak for themselves, as Diageo managed a 40% reduction of antitheft protection costs and a 1.5M euros value created worth, in Europe only.