4 Analytics Predictions to Look for in 2019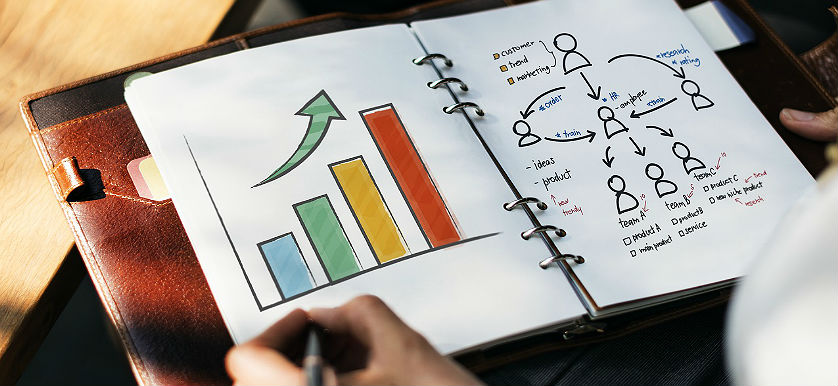 One of the greatest facets of my job at Yellowfin is the opportunity to continually scan the industry and see new innovations develop. Each year, we see many technological advancements and products come to market that influence the way we consume data and enhance the way we work with analytics.
With this in mind, I predict we'll see four major trends in the upcoming year. Here's what to watch for in 2019.
More Automation
We're beginning to notice a shift in the analytics industry. Technology is changing the way organizations receive information – leading to more and more jobs being automated.
For BI teams to deliver more value to their business, they need to spend less time preparing data and more time delivering context. Thanks to technology, this will soon be possible. We're close to the point where automation will be able to take the heavy lifting out of analytics.
Analytics Everywhere
We're finding that business users don't really want to work with dashboards. Dashboards push information to users with the assumption that they will take the time to analyze the data to make decisions. However, in reality, users don't want to spend time sifting through data.
While we, as vendors, recognize that dashboards are not always the ideal way to communicate analytics within an organization, it can be difficult to break from something that's been in the industry for 30 years.
Historically, vendors have expected users to login to their dashboard to consume data. However, we're starting to see a change in the industry. Some vendors are disaggregating their products, allowing content to be pushed to where users want and need to consume analytics.
Mobile BI 2.0
As I talk with people about how they consume information, I see a clear pattern. Everyone uses multiple devices and wants a different experience with each device. The way we access information on our mobile devices is different than that of our laptops. For example, many people use Siri or Cortana on their iPhone, but not on their laptop.
With this in mind, I think we'll see more vendors redesigning and redefining what analytics look like on a mobile phone versus the desktop. In the past, the desktop experience has simply been replicated on mobile devices, but this hasn't been effective.
Vendors are now approaching mobile BI differently, as their understanding of the mobile experience has become more sophisticated. I expect Mobile BI 2.0 will redefine the entire delivery interface.
Data Storytelling Tools
A new role is arising in analytics, known as the Data Interpreter. As the title suggests, this person interprets data for one's business. The Data Interpreter role has come about because business users are realizing that dashboards don't deliver everything they need, such as a narrative or context around the data it delivers.
One of the big questions surrounding this role is what tool sets these Data Interpreters will use. Some companies are already building this capability internally. For example, I recently saw one of the leading global advertising agencies build their own platform – giving them the ability to tell stories with data. This shows the need for a narrative driven BI tool.
It's safe to say we'll be seeing big developments in this environment as this year will progress. The need for data storytelling tools will drive innovation in the industry like never before.
Each of these trends are already being thought about in the BI space, and I think 2019 has the potential to be a monumental year for analytics. As we constantly seek to drive innovation and better the way we consume analytics, 2019 is a year to look forward to.
Image source: