BI Performance Interview: Glen Rabie, CEO of Yellowfin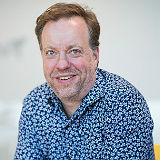 At the end of 2018, the Performance Magazine editorial team interviewed Glen Rabie, CEO at Yellowfin, Australia. His thoughts and views on Business Intelligence (BI) Performance are presented in detail below.
I think the most successful organizations are those that are transparent, where there is a global understanding of the strategy and the KPIs required to achieve success.
What have been some of the most interesting developments within the BI industry, in 2018, from your point of view?
I think that in 2018 the industry has made a significant shift towards augmented or automated analytics.
It becomes really interesting when you look at things from an acquisition perspective, with the likes of Salesforce acquiring Datarama after their purchase of Beyondcore, Tableau with Empirical Systems and Workday with Stories.bi. Thoughtspot also received significant funding and Yellowfin released its second product for automated analysis – Signals.
All these events indicate a significant shift in investment by vendors into the automated space.
---
New developments breed new challenges. What would be your top 3 expected challenges for Business Intelligence companies, knowing the current state of the field and the direction it's heading towards?
I think the challenge is really keeping up with the next wave of innovation for BI and Analytics products, which would be the aforementioned augmented analysis. Gartner predicts that this wave will dominate the next 3 years. If vendors are not investing in this now, they will be left behind.
However, this does mean significant re-tooling and architecture changes for some vendors – especially those that are workbook-based like Tableau, Qlik and PowerBI. I think these large vendors are going to struggle to keep up with the changes in technology that are driving the space.
"Augmented Analysis will become more relevant than reports and dashboards for human analysis over the next three years." – Gartner
---
Speaking of BI companies, Yellowfin has been a very consistent player in the market, with entities such as Gartner recognizing that quality, which is why unlike other, more swingy companies, Yellowfin has maintained a sturdy position. Can you tell us what enables you to have such consistency over some of your competitors?
Firstly, we started out with the right architecture. Yellowfin was one of the first browser/server-based BI applications on the market. This has meant it has been relatively easy to modernize the application over time, without having to pull it all apart.
Secondly, I think we have not been driven by what our competitors do. We have our own philosophy on analytics, which I think differs significantly from our competitors – namely that we focus far more on the business user versus the data analyst.
We understand that the value of analytics is determined by the business taking action on their data, rather than simply the analytical user experience. With this in mind, we are constantly focused on how we can get more business people to use data on a daily basis.
The immediate result of this is a far greater focus on collaboration, which has been our strength for a long time, and now Yellowfin Stories doubles down on that, enabling business people to provide far more context and narrative to their numbers.
---
Can you unveil any future plans for Yellowfin, which may allow it to surpass its competition, in the same healthy & consistent manner that we're used to seeing?
We have just come out of a huge release, Yellowfin 8, which introduced two new data products – Signals and Stories. Both of these are highly differentiated in the market.
Yellowfin Signals discovers the most important outliers and changes in trends as they happen.
Yellowfin Stories provides the context and narrative for businesses to take action.
You will not find any major vendor offering these types of solutions today, and that is very exciting for us. Beyond this, we have a big pipeline of innovations ahead, from improved and automated data preparation, to more flexible dashboard designs.
However, probably the most exciting work in development is our new mobile app, which promises to be something quite special. Unfortunately, I cannot go into detail here, but expect something impressive
---
As an organization that designs products and services meant to help other companies improve their performance, what areas of business management have you noticed being most prone to errors? (Note: this can include any aspect, from employee mismanagement, company-wide miscommunication, creating process behemoths or trying to streamline processes too much and so on).
It is definitely not a pure technology problem. When I see failure, while oftentimes people and processes represent the root cause, at the heart of things, the element that leads to them being so is the organizational culture.
I think the most successful organizations are those that are transparent, where there is a global understanding of the strategy and the KPIs required to achieve success.
Transparency enables the whole organization to be involved in conversations about performance and what each employee or business unit needs to do, to contribute to their organization's success.
---
On the topics of business management and errors, many organizations – from small-sized startups to venture capital unicorns, are very gung-ho about BI solutions, rushing to get one before the paint has even dried up in their newly-built offices. How should interested parties go about finding the best BI solution for their company, so that the solution doesn't cost them more than very aspects they are trying to measure? (Note: what would be the main aspects they should look at?)
It depends on a number of factors.  We can ask ourselves for example "what use cases are you trying to account for"?
There are a ton of BI solutions on the market, and one of the main reasons for that is because many specialize in specific use cases, so knowing what is important to you is a huge first step in choosing the right vendor. Therefore, ignore the feature function and map out what you want from your BI solution.
Do you need to prepare data? Who will analyze said data and how will they present that back to the business? How do you want business people to interact with that data?  Do you want to receive alerts when certain things change?
To manage the cost of any BI project, you need to come well prepared. The fastest way to waste money is not knowing what you want to measure and how. This sounds simple in theory, but in practice I have seen this over and over again, where organizational leaders do not have a clear understanding of the metrics that are important to their business.
People should keep in mind that it's not about the software, it's about the building of analytical content. Now that being said, it should be noted here that I am not talking about implementation costs, because BI is an ongoing deliverable.
Every organization has to be prepared to invest in people & analysts, to make your project successful, that's just a given.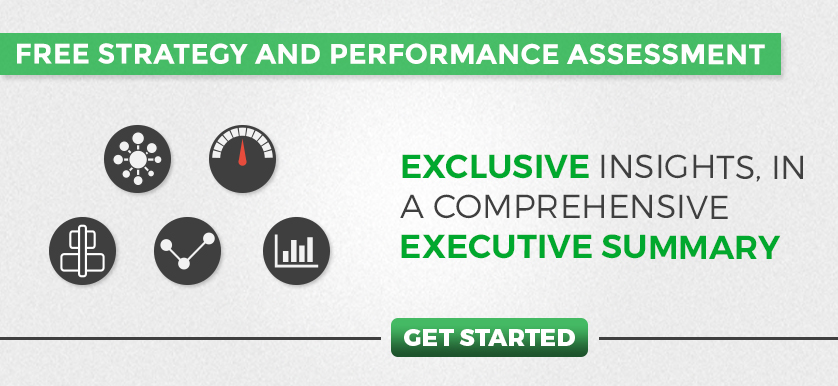 Tags: Analytics, Business Intelligence, Innovation, Interview