Women of The KPI Institute: Andreea Vecerdea, Chief Operating Officer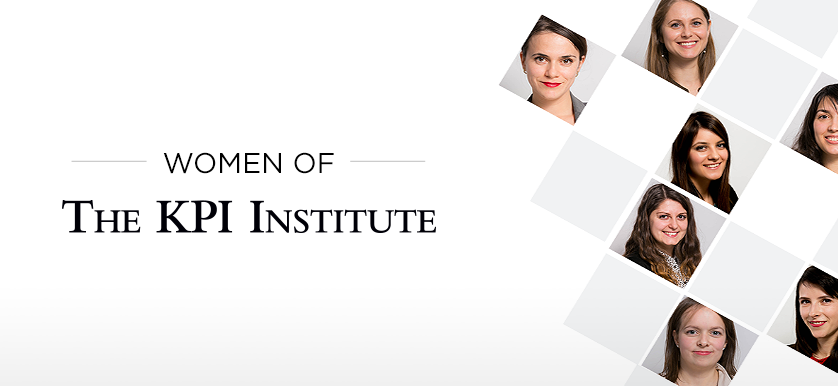 It's the 8th of March! On International Women's Day, our eyes turn to the women in our lives: from talks about gender equality, women in leadership roles, to how mothers are perceived and how we empower and accept women's roles in a healthy society.
Although we have not reached a state of equilibrium just yet, today's feminine presence is growing stronger and stronger in every field and industry, with women making particularly great strides in business. Here at The KPI Institute, our ladies bring value on both a personal and professional level to the team they are part of.
In the following days, we will take you on an insight trip to meet some of them – 5 of the women that shape our company every day and contribute to its improvement. Performance knows no gender! Happy Women's Day!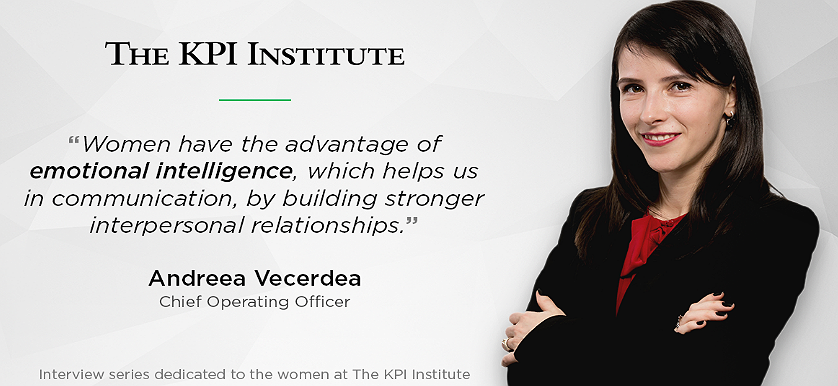 Andreea Vecerdea, Chief Operating Officer
How does it feel to be a woman, in an international business environment comprised mostly of men?
It is quite a challenge to impose yourself in front of men, especially when you have other ideas or you want to do things differently from them. However, I strongly believe that if you demonstrate perseverance and the results of your actions do not fail to show up, you earn a certain level of respect and credibility, which helps you strengthen your position as a woman in the business environment.
In addition to this, I feel that women have the advantage of managing their emotional intelligence better, which greatly helps us when it comes to communication, by building stronger interpersonal relationships.
Considering your experience so far, what advice would you give to a young woman just starting her career in the business sector?
I would say that ambition and the willingness to constantly learn and develop yourself are the key factors that shape a great career. I would also add self-confidence, as it is important to be aware of your strengths; on top of these, being a collaborative spirit helps you be a better team player. Good communication can solve most of the problems we come across in our daily activity.
What women inspire you? Do you have any role models that you look up to?
I don't have any role model to look up to. I never had one, not even as a teen. I have my own beliefs, my own ideals in life. I know what I want to achieve both on a personal and professional level, so I try to stick to that, by not making compromises, and so far, it has been working out just fine! Having a long-term projection of your life helps a lot with clarifying goals and planning the steps to be taken in the following years.