Strategies that Boost Performance at the Workplace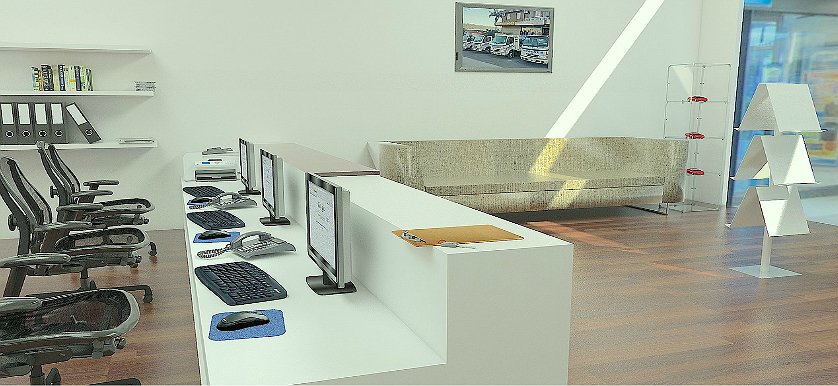 In today's knowledge based economy, people are the pillars of all organizations. They are the power sources that offer companies the chance to grow, improve and innovate. Many organizations have started to understand that their main goal is that of enhancing the performance of their employees, in order to achieve greater levels of success.
The question that should be asked here is: "How can the workplace better support human performance?" It may seem surprising to some, or too simple to others, but one very important tool for supporting employee performance is a well-thought workplace design. What is more, what supports productivity also boosts employees' health and wellness, as it's all interrelated.
Performance depends on three factors: ability, motivation and opportunity. Judith Heerwagen, former scientist with the Pacific Northwest National Laboratory and current program expert with the General Services Administration, explains how productivity and the workplace are related.
She claims that one's ability can be positively affected by: "providing comfortable ambient conditions, by enabling individual control and adjustment of conditions, and by reducing health and safety risk", and that motivation can be positively affected by: "by providing conditions that promote positive affective functioning, psychological engagement and personal control", whilst opportunity can be affected by: "providing equitable access to conditions that reduce health and safety risks, equitable access to amenities and compensatory design…"
Taking into consideration all these factors, organizations must choose the best workplace strategies that boost performance. There are ten main design elements that can impact the workplace environment, but since the source article on this topic is of a respectable size, we will only cover the first five elements.
Thermal comfort
The right combination of temperature, airflow and humidity creates thermal comfort in the workplace. The ideal temperature in office environments is 21.6 degrees Celsius, with a 1-2% decrease in performance for every 1.8° F (1° C) above or below.
The main strategies that can be employed are:
underfloor air, which provides the individual control of the airflow;
individual controls in each enclosed space, whether these are offices, conference rooms and so forth;
operable windows or operable window coverings to maximize sunlight, airflow and temperature control.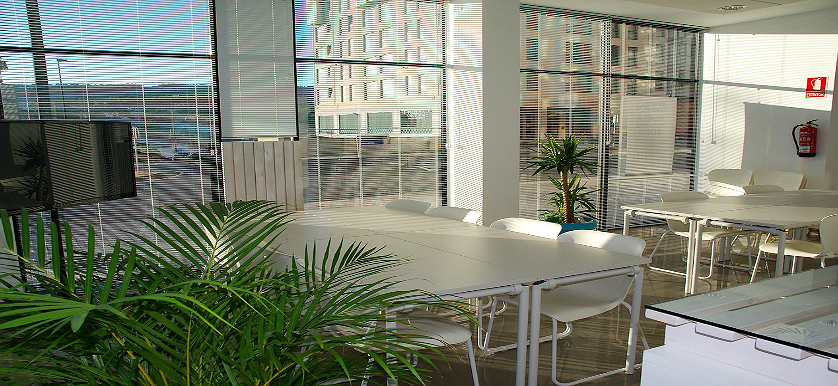 Access to nature and daylight
People generally prefer to be surrounded by nature, as nature has a calming and revitalizing effect on us. That is why it is important for nature to also be found in internal environments. The presence of daylight and windows has a very positive impact on people, and daylight regulates circadian rhythms.
Main workplace strategies:
place enclosed spaces around the core of the building and open spaces at the perimeter where windows are located;
Use glass where visual privacy is not required;
Give preference of "nice views" to shared spaces;
Provide outdoor areas for use by employees.
Variability
A lack of visual stimulation during the day can dull the senses and affect a worker's ability to stay alert. Large expanses of neutral-colored workstations, all with the same height and texture, typically do not support human productivity. In order to stay productive, employees need access to daylight, window views to the outdoors, materials selected with sensory experiences in mind – touch, visual change, color, pleasant sounds & odors, spatial variability, and change in lighting levels.
Main workplace strategies:
introduce "texture" into a workspace by using natural materials such as wood, cork, plants, natural fibers;
minimize the appearance of long corridors or paths by introducing color, art, graphics, patterns or texture changes.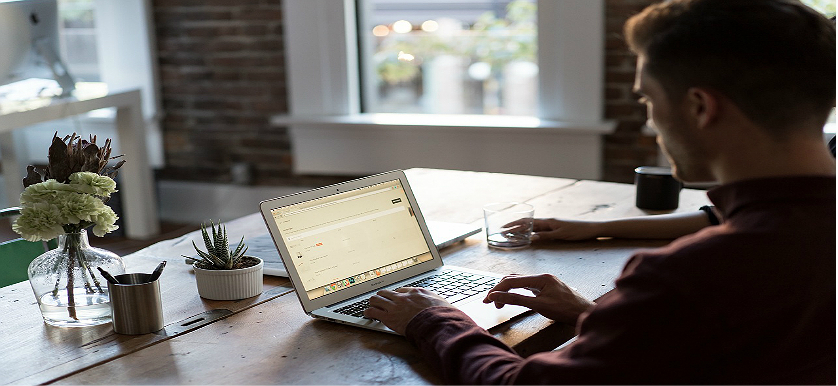 Color
Color represents life and vitality. There are different ways in which color is perceived at the workplace: brighter colors, such as reds, blues and greens, are associated with higher focus and task accuracy; blue is calming and cooling, promoting mental control, clarity and creative thinking; pink lessens feelings of irritation, aggression, loneliness, discouragement and burden; red enhances feelings of strength and energy, often being associated with vitality and ambition; yellow makes people feel clear-headed and alert, allowing for clear decision-making, while orange helps ease emotions and boost self-esteem.
Workplace strategies:
use color to influence the desired behaviors and feelings;
vary colors throughout the workplace;
use lighter colors to help reflect light through the office's space and increase the intake of natural light.
Noise
Noise is a problem in most workplace environments. It can either be a positive or a negative factor, depending on the individual's preferences and the work he is doing. The most important thing here is for people to be able to control noise, by having access to a sound-proof room or any other interior space that is similar to that.
Workplace strategies:
separate energetic, centralized and noisy spaces from quiet ones. Create opportunities for people to come together without disturbing colleagues;
in open environments, ensure that people are sitting near those with similar work patterns or subjects of study;
consider a "virtual door" policy in which people sitting in an open workstation aren't necessarily available to talk;
provide headsets to tune out noise;
define clear policies for employees, so that they are able to reserve a quiet space when they feel the need for it.
Every organization must decide what are the best workplace strategies that can provide the right mix of ability, motivation and opportunity to enhance human performance. In order to do this, they have to analyze all the design elements that can impact a workplace and then create a personalized plan, which can maximize their employees' performance, health and well-being.
Picture sources: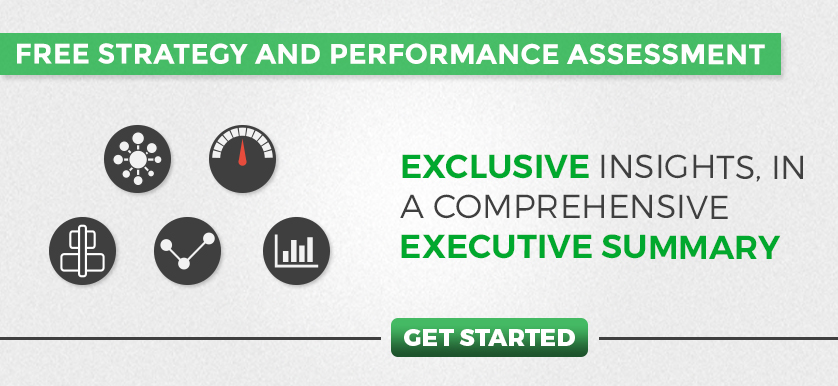 Tags: Employee Performance, Organizational Performance, Strategy