Women of The KPI Institute: Cristina Tărâță, Head of Research Programs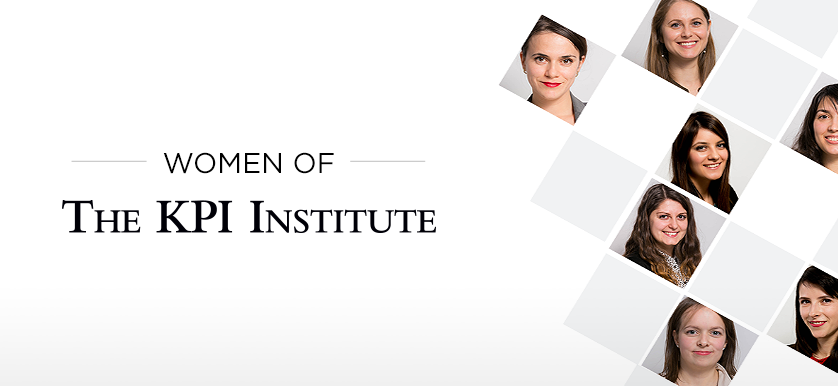 In celebration of International Women's Day, our eyes have turned to the women in our lives: from talks about gender equality, women in leadership roles, to how mothers are perceived and how we empower and accept women's roles in a healthy society.
Although we have not reached a state of equilibrium just yet, today's feminine presence is growing stronger and stronger in every field and industry, with women making particularly great strides in business. Here at The KPI Institute, our ladies bring value on both a personal and professional level to the team they are part of.
In the following days, we will have taken you on an insight trip to meet some of them – 5 of the women that shape our company every day and contribute to its improvement. Performance knows no gender! Happy Women's Day!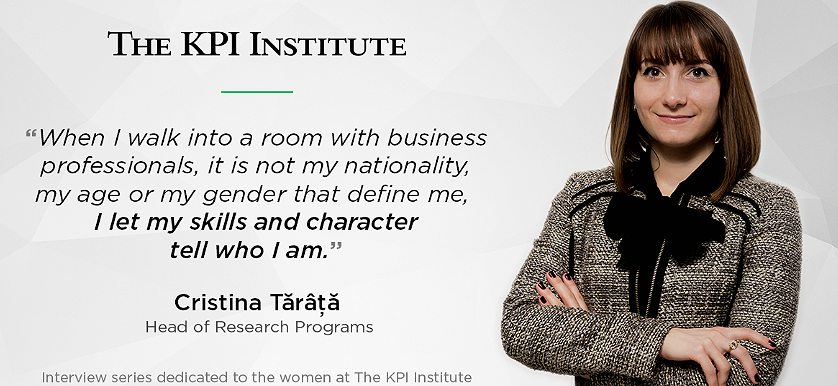 Cristina Tărâță, Head of Research Programs
I. How does it feel to be a woman, in an international business environment comprised mostly of men?
When I started delivering training courses and conference presentations, it was indeed intimidating, given my young age and the fact that I am a woman. However, I soon realized that the problem was my insecurity, not the way the audience was treating me. Communication is ultimately an exchange of energy between people – if you send a negative vibe, most likely you'll get the same in return. As such, I addressed this issue by changing my mindset.
When I walk into a room with business professionals, I am not a young woman, I am a Performance Management Specialist. It is not my nationality, age or gender that defines me – I let my skills and character speak for me. In the end, people come around, even more conservative individuals. If you know and trust yourself, you can positively influence how people perceive you.
Nowadays, the international business environment is very opened-minded and I could not say that I faced any difficulties due to gender stereotypes. If someone prefers working with a man instead of me, I would never take it personally.
II. Considering your experience so far, what advice would you give to a young woman just starting her career in the business sector?
Don't focus on what other people think about you, don't get caught in useless competitions with other colleagues just to prove something, don't try to copy a person you appreciate. Be yourself, use your energy to become a better version of you every day! Stay close to smart people, feeling a little bit stupid now and then is good for both your ego and your skill set, because it means you can learn something.
Go outside of your comfort zone and embrace failure, because that is what makes you grow, both emotionally and professionally.
III. What women inspire you? Do you have any role models that you look up to?
I have never had a role model, but I am inspired by women and men driven by passion. I observe the people around me and try to take something good from each person. My goal was always to become a better version of myself and to be an inspiration for the people around me, but not by constantly telling them what to do or giving advice, but by being a living example of my mentality.