Women of The KPI Institute: Iulia Mureșan-Man, Business Event Coordinator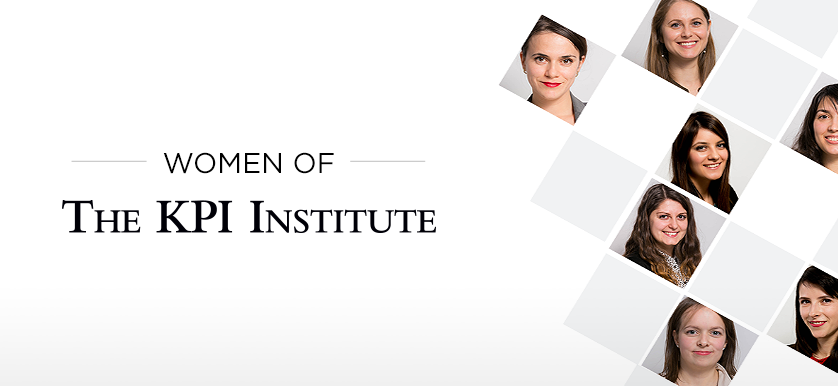 In celebration of International Women's Day, our eyes have turned to the women in our lives: from talks about gender equality, women in leadership roles, to how mothers are perceived and how we empower and accept women's roles in a healthy society.
Although we have not reached a state of equilibrium just yet, today's feminine presence is growing stronger and stronger in every field and industry, with women making particularly great strides in business. Here at The KPI Institute, our ladies bring value on both a personal and professional level to the team they are part of.
In the following days, we will have taken you on an insight trip to meet some of them – 5 of the women that shape our company every day and contribute to its improvement. Performance knows no gender! Happy Women's Day!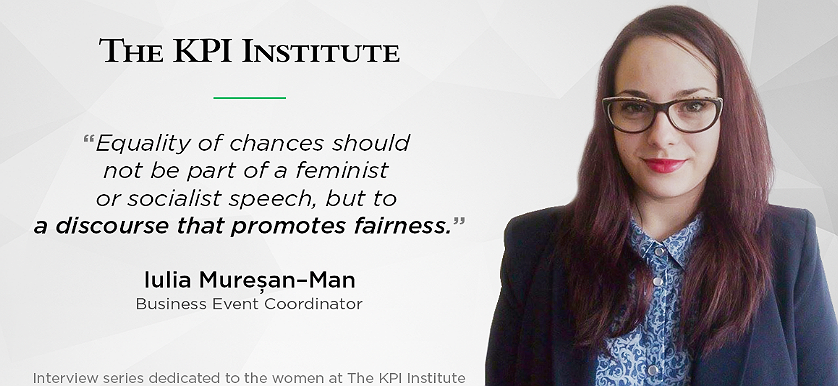 Iulia Mureșan-Man, Business Event Coordinator
A. How does it feel to be a woman, in an international business environment, comprised mostly of men?
Although men are still the dominant gender number-wise, I think that by looking at current trends we are starting to see that women are catching up on that number. Even more than that, one can notice that being a professional is much more important than being a man or a woman, which is the natural result of our evolution as a society. Active business women everywhere should face the same challenges that men face and should overcome setbacks created by stereotyping.
Equality of chances should not be part of a feminist or socialist speech, but of a discourse that promotes fairness.
B. Considering your experience so far, what advice would you give to a young woman just starting her career in the business sector?
For young women, beginning a career in the business sector can feel like swimming in unknown territory. It can be intimidating and it's not easy, but when you realize just how many new things one can learn from this environment, you pack your scuba-diving gear and dive deeper, exploring and learning a bit from everything around you.
That's how it goes in the business sector: if at the start of your career, you strive to understand and assimilate what it entails, you will end up enjoying that you are part of something so dynamic and beautiful.
C. What women inspire you? Do you have any role models that you look up to?
I don't need to explore too far to find my inspiration. It's enough to look around at family members, work colleagues or among my friends to understand that each person comes with an information and experience baggage out of which I can find something new to learn. I have not found the perfect woman yet, nor do I wish to, since this would mean giving up all that I am, to simply try and become her, with everything that this path brings.
But I do believe I can drop some names that already boost the meaning of being a woman because of their extraordinary contribution in sectors such as business, science, politics and economics. The first names that come to mind would be Indira Gandhi, Margaret Thatcher, Marie Curie, Malala Yousafzai, Mary Barra and Ursula Burns, but this is not a comprehensive list, as there are lots of other inspiring figures out there.