Women of The KPI Institute: Raluca Vintilă, Head of Instructional Design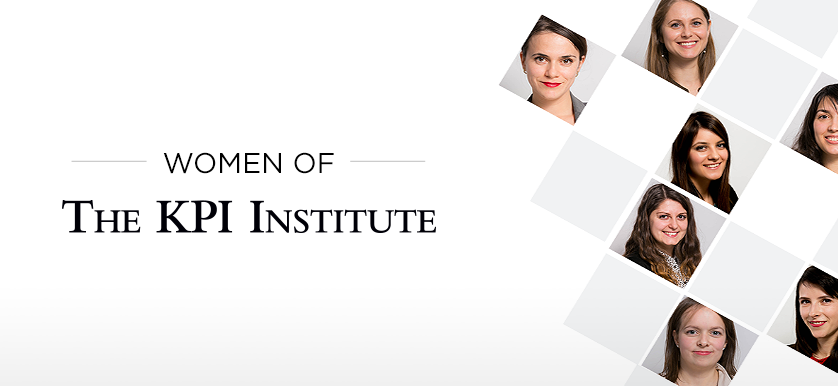 In celebration of International Women's Day, our eyes have turned to the women in our lives: from talks about gender equality, women in leadership roles, to how mothers are perceived and how we empower and accept women's roles in a healthy society.
Although we have not reached a state of equilibrium just yet, today's feminine presence is growing stronger and stronger in every field and industry, with women making particularly great strides in business. Here at The KPI Institute, our ladies bring value on both a personal and professional level to the team they are part of.
In the following days, we will have taken you on an insight trip to meet some of them – 5 of the women that shape our company every day and contribute to its improvement. Performance knows no gender! Happy Women's Day!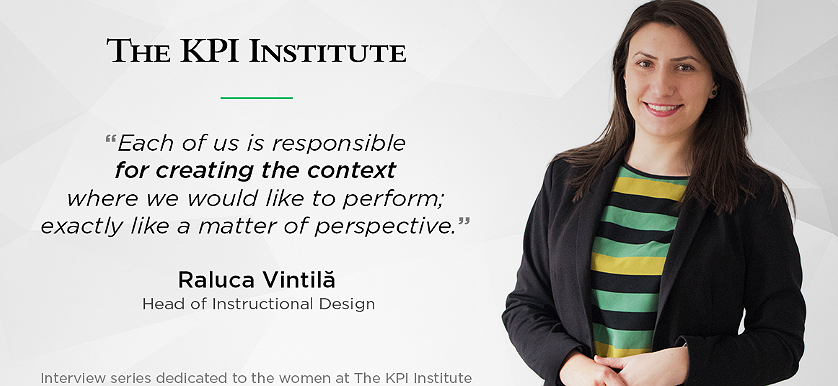 Raluca Vintilă, Head of Instructional Design
1. How does it feel to be a woman, in an international business environment comprised mostly of men?
Comfortable. From my point of view, what you see is what you are looking for. It's a choice and it's crucial, as each of us is responsible for creating the context where we would like to perform, precisely like a matter of perspective.
We are all human beings, before being business women or businessmen. I strongly believe that our professional profiles are determined and guided by our personal values.
2. Considering your experience so far, what advice would you give to a young woman just starting her career in the business sector?
Start with an open mind and be flexible! Do not be afraid to learn new things that are outside your comfort zone! The most important part is to keep alive this spirit of openness and flexibility. Stay consistent with your intentions and actions.
This message is applicable to both women and men, when they are at the start of a journey in the business world.
3. What women inspire you? Do you have any role models that you look up to?
The first one that comes to my mind is Dilys Price. I would like to invite all of you to meet the Oldest Woman Skydiver in the world, at the age of 82. Leaving aside the Guinness World Record, that's how pure female inspiration looks like to me: brave, savoring and appreciative of every moment in life.
Another strong inspirational message comes from Svetlana Kapanina, aerobatic pilot and my personal symbol of perseverance. She is a model in life I hold very dear, having flown and conquered the sky in numerous world championships: 39 times, to be more precise. As a powerful source of inspiration, I think she is transforming impossible into possible.