Women of The KPI Institute: Casandra Covaleov, Head of Customer Service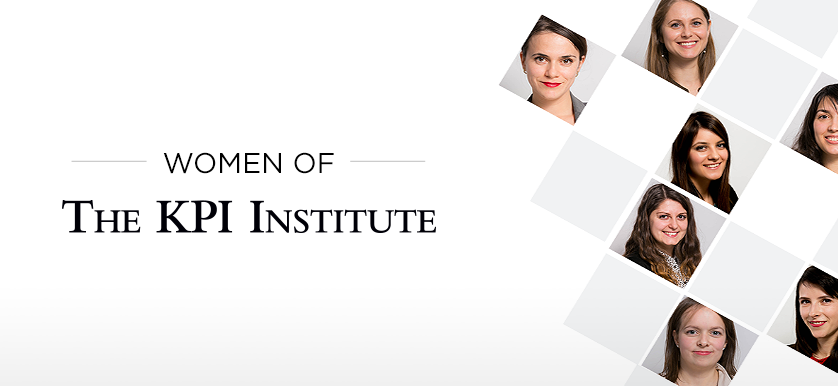 In celebration of International Women's Day, our eyes have turned to the women in our lives: from talks about gender equality, women in leadership roles, to how mothers are perceived and how we empower and accept women's roles in a healthy society.
Although we have not reached a state of equilibrium just yet, today's feminine presence is growing stronger and stronger in every field and industry, with women making particularly great strides in business. Here at The KPI Institute, our ladies bring value on both a personal and professional level to the team they are part of.
In the following days, we will have taken you on an insight trip to meet some of them – 5 of the women that shape our company every day and contribute to its improvement. Performance knows no gender! Happy Women's Day!
Casandra Covaleov, Head of Customer Service
1. How does it feel to be a woman, in an international business environment, comprised mostly of men?
My career started 10 years ago, working in a bank, which then continued in the field of aeronautics and currently at The KPI Institute, in a completely different sector. Most board members in industries such as banking, aeronautics and especially in management consulting are men. So what? My challenge is of a totally different nature: I wish to evolve regardless of gender, environment, nationality, age etc.
I never limited myself to these types of clichés. It's true that there are still some voices trying to keep the big divide between men and women very much alive. But isn't it better for all of us to consider ourselves as a catalyst between a genius idea and putting that idea into practice? Isn't it better if we all get to decide for ourselves what we consider to be challenges in our lives?
For example, we can reach that mentality if we pay attention to the organizational culture we choose for the companies where we work, promoting gender equality. On an individual level, what matters is what you want to become and the people who can help you evolve. I never looked at things otherwise, I never feared people that performed better than me or had more experience in a certain field. On the contrary, I wish to work together with such people, no matter if they are a man or woman.
2. Considering your experience so far, what advice would you give to a young woman just starting her career in the business sector?
I want to give an unusual piece of advice here, which I hope will have a lasting effect. No matter what moment in our career we're in, a simple smile transmits some very positive energy to others. It can open many doors, it can crush barriers, or sometimes, it can confuse the other, raise questions and even make people envious – but then it stops being your problem.
I think we should be making use of these kinds of assets a lot more to attract attention, because let's not forget that after 10 minutes, what we're left with is the impression that that person left us. So remember ladies, read more, be curious and definitely smile more often!
3. What women inspire you? Do you have any role models that you look up to?
I don't have a specific role model. The women that inspire me are just as rare as the men that inspire me, because what I look up to are strong characters. Women that inspire me dress for themselves, can be mothers and single women. They are simple and sophisticated at the same time and don't need others' approval. The women that I admire don't hate men, but are women who deserve to be loved and know exactly who they are.