Volkswagen – performance in the redemption arc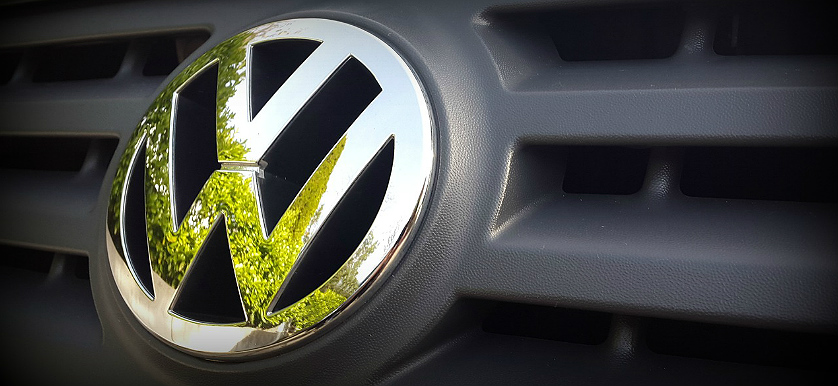 Many of the leading automotive manufacturers are under the pressure of staying at the top, due to a few factors, such as the high level of competition between these companies, the significant impact of their products and services on the environment and the high-demand customers that play an important role in implementing organizational strategies.
While car manufacturers keep coming up with new technical features, like batteries, sensors and electric drive modules to try to win over new customers, they also need to think about sustainable manufacturing performance as part of the industry they operate in.
With these rapid developments, it gets more and more difficult for car manufacturers to keep up with the quality & services of other companies, as well as the big amounts of investments required by R&D departments. Manufacturing on a high-level in this industry involves a lot of aspects related to best practice performance, demanding high levels of knowledge, superior design and innovation.
Knowing all of this, a performance management strategy becomes a core development component, which can help companies improve performance and find the most efficient way to do business.
Volkswagen's KPIs and performance system
Volkswagen is the second largest car manufacturers by worldwide sales. They strive for lasting success in tomorrow's world of mobility and intend to be one of the world's leading providers of sustainable mobility.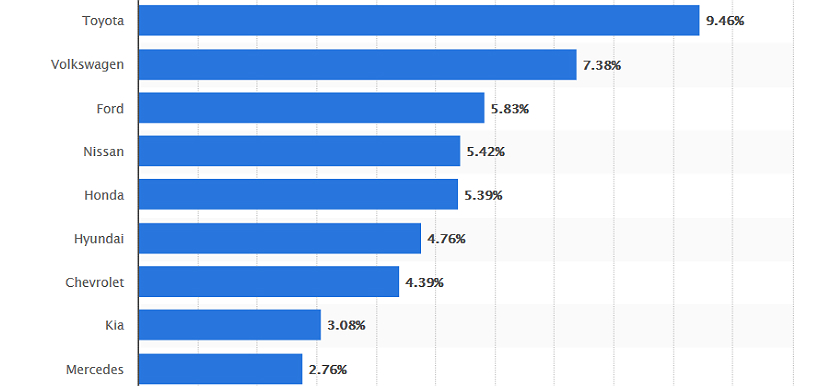 Their development program for the years to come is called TOGETHER – Strategy 2025. This program is designed to make the company more focused, efficient, innovative, customer-oriented, sustainable and more systematically geared towards generating sustainable growth. As its title implies, the strategy will be operational until 2025, when it may either be renewed or overhauled, based on results.

In order to achieve its goal of sustainable growth, Volkswagen has outlined four target dimensions that their strategy will revolve around – excited customers, excellent employer, role model for the environment and safety & integrity, and competitive profitability. Its performance is measured through the use of both financial and nonfinancial KPIs, because Volkswagen wants to improve throughout all areas and along the entire value chain.
Excited customers
This dimension focuses on the diverse needs of its customers. Volkswagen aspires to exceed customers' expectations and generate the maximum amount of benefits. It wants to create an outstanding image towards its customers. It also wants to win over new ones and retain their loyalty, in the long-term, to foster word-of-mouth communication.
The strategic KPIs for this dimension consist of # Net promoter score, % Conquest rate and KPIs that are related to loyalty, satisfaction and quality. These KPIs are very essential for the company, because the % Conquest rate, for instance, shows the rate of prospects who looked at rival dealers, but are then convinced to buy from the company's dealership.
Net promoter score is an important aspect in nurturing long-term loyalty, because it measures the willingness of customers to recommend the company's product to others.
Excellent employer
Volkswagen wants skilled and dedicated employees. It wants to promote employee satisfaction and motivation by means of equal opportunities, as well as an attractive and modern working environment. It wants to retain its core workforce and attract new talent.
The strategic KPIs for this dimension cover internal and external employer attractiveness measurements, determined by means of an opinion survey, an external employer ranking, as well as a diversity index.
Tracking and reporting measures of people development helps the company achieve an overall better performance level over time. It identifies the effectiveness and efficiency of your employees' working abilities and the productivity of the company.
Role model for the environment, safety and integrity
As far as this dimension is concerned, Volkswagen pays attention to the use of resources and the emissions of its products, sites and plants, with the goal of continuously improving its carbon footprint and lowering pollutant emissions.
Furthermore, the most important principles in this process include compliance with laws and regulations and dealing openly with mistakes. It aims for transparency and being a role model for its customers.
The strategic KPIs that are used here include the # Decarbonization index and other KPIs like: emissions figures, compliance, process reliability and a culture of dealing openly with mistakes. These KPIs are useful for measuring the company's current level of sustainable manufacturing and ensuring the company complies to emission regulations and laws.
After Volkswagen's diesel scandal, transparency has become one of the most valued traits, which has resulted in them running regular check-ups every few weeks or sometimes even more often.
Competitive profitability
Finally, Volkswagen makes investments by looking to achieve profitable growth and strengthen its competitiveness, with the ultimate goal being to become the leading benchmark in the entire industry.
The strategic KPIs in this dimension are related to $ Operating returns on sales, $ Return on investment (ROI) in the automotive division and $ Sales revenue. These KPIs are measured to see how much a company gets back from its investments and if the investment was favorable or unfavorable.
By gauging sales revenues, you will be able to benchmark yourself against competitors, which will help you identify your company's overall position in the market.
"When taking all the KPIs that have been mentioned before from a car manufacturer like Volkswagen, we can observe that most KPIs are related to four elements: customer and employee satisfaction, sustainability processes and financial data. These elements, when combined, make the performance management strategy of Volkswagen complete." – Volkswagen Annual Group Report
It has become very obvious that after its blunder a few years ago, Volkswagen has decided that cheating their way into customers' hearts will not seal the deal.
If they want people to love driving their cars as much as they love making them, openness, transparency and commitment, alongside their 4 target dimensions, represent quintessential values that they must abide by. If you want a job done right, you cannot cut corners – you have to play by the book.
Image sources: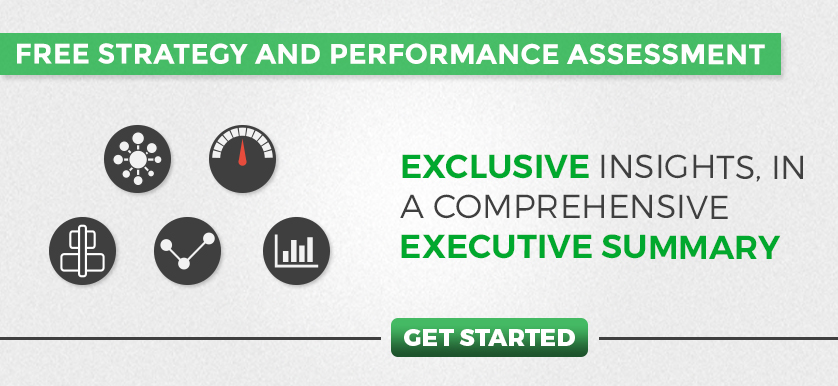 Tags: Automotive performance, KPI, Research and Development, Volkswagen