Performance Benchmarking in the Water Utilities Sector
It is undeniable that the growth of the water utility industry has been remarkable in the recent decades and it still maintains a strong pace in terms of increasing turnover for water utility organizations, as well as when it comes to investments aimed towards water distribution network improvements and treatment plants. This has occurred due to water playing a crucial role not only in the biological development of human life on earth but also as a valuable economic tool that creates and distributes value in the global financial environment.
Despite the increasing profitability obtained mainly from water utilization, the sector features unique characteristics that can shape the boundaries of this area, such as compliance to national and international drinking water and environmental-related regulations. Further, the water utility sector is practically a monopoly, not allowing healthy competition in terms of price strategy.
Water Industry Challenges
A few priorities that industry players can consider are improving the quality of the water they distribute, as well as decreasing the cost of services for customers, however, noticeable efforts must be made to face the main industry challenges:
Water quality and scarcity reaching crisis proportions worldwide;
Aging infrastructure;
Stricter national and international regulatory requirements;
Climate change and environmental footprint pressures;
Raising operational and capital investments costs;
Changing demographics.
Considering the more static and stricter conditions of the industry, it has been fundamental for the water industry players to opt for best practices aimed at better profitability in the long term.
For this reason, a framework of performance management called "Ten Attributes of Effectively Managed Water Utilities" has been created, developed by the U.S. Environmental Protection Agency (EPA) to measure the stability of the infrastructure network along with water resource adequacy and customer satisfaction.
The framework operates via an analysis of the current performance assessment conditions and looks to find the priority areas of improvement, analyzing new attributes to choose from and rank in order of importance and degree of implementation. A crucial step of the Ten Attributes framework is the ability to choose from the attributes, the practice areas (e.g. product quality, operational optimization) that are relevant to the organization, and provide tools for performance improvement.
The KPI Institute Benchmarking study
Back in 2017, The KPI Institute conducted secondary benchmarking research and compiled it into a report called "Key Performance Indicators for Water Utilities. Utilities Performance Benchmarking Report Series 2017", which includes 35 companies located throughout five continents. All the 178 Key performance indicators (KPIs) studied were clustered in five main domains:
Customers (e.g. # Water quality complaints per 100 customers, # Overall communication index, # Billing accuracy, % Customer calls responded within 30 seconds, # Population served – sewerage) – with 25 KPIs documented;
Operations (e.g. # Net energy consumption from water, # Treated water reservoirs, % Restoration of unplanned water supply within 5 hours, # Treatment plants, # Average time to restore a sewer) – with 68 KPIs documented;
Environment (e. g. # Greenhouse gas emissions, # Waste to landfill, % Solid waste recycled and used, # Paper Use, # Total Net CO2 Emissions) – with 22 KPIs documented;
Human Capital (e. g. # Senior Managers, % Female Employees in management positions, % Lost Time injury rate, # Male employees, % Senior Managers) – with 61 KPIs documented;
Corporate Governance (# Meetings to attend, # Employees eligible to attend meetings) – with 2 KPIs documented.
This report was dedicated to the analysis of purely non-financial KPI applied to the water industry, under the five main above-mentioned areas of expertise, reporting results for the 2011-2015 period. The Operations side was the most documented cluster, including 68 KPIs out of the 178 analyzed. Likewise, the indicators were categorized into 6 main areas:
The Bottom Line
Benchmarking can be considered a fundamental requirement for water utilities organizations, as it allows them to determine their baseline performance and identify gaps with respect to best in class utilities players, while being able to define best practices and comparing them to others' processes.
However, for a full applicability of the benchmarking report, all of the members involved in the project must have clearly defined initiatives and a well-structured methodology to back them up. If these steps are not correctly assessed, the results may be unclear and incomplete.  Finally, performance transparency and cross-utility comparisons must be fostered to allow a continuous analysis of data among industry players.
Benchmarking Professional – the more you know!
The KPI Institute, through its Center for Performance Benchmarking and Utilities Performance Labs, has initiated a large series of secondary benchmarking projects to reveal the key indicators used in the utility sectors. The first report, called "Key Performance Indicators for Water Utilities", is the first out of the 6 Utility Benchmarking Report in the series, and is now available to the public.
Furthermore, given the complexity of designing a Benchmarking study and all the related challenges associated with it, The KPI Institute's training program, Certified Benchmarking Professional, is designed to fill the gaps you might have or to provide complete knowledge about how to conduct a benchmarking study. For further information, feel free to also download any of our webinars that are centered around the idea of Benchmarking.
Image source: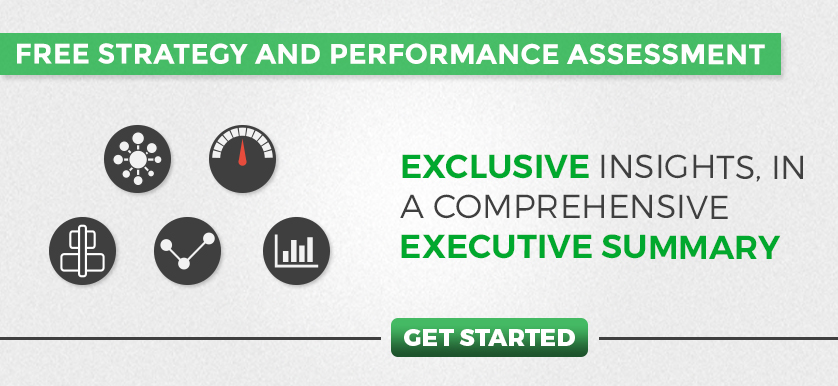 Tags: Benchmarking, Reporting Performance, The KPI Institute, Utilities performance