Electrifying performance at BMW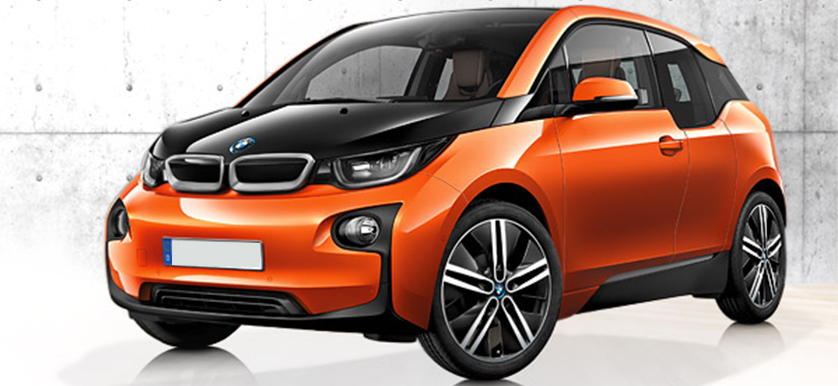 The future of the automotive industry does not only refer to sustainable and sprightly driving.  At BMW, the future is being mirrored in their technology, visionary design and customer driving experience.
In designing the i3, BMW's goal was not only to militate for sustainability but also to change the way they do business.  The project started 10 years ago and one of their strategies for launching a brand new concept was to gather feedback worldwide and focus on innovation when considering materials and production processes.
BMW considers their electric cars to be inspiring for sustainable issues and one of their goals is to influence the mobility services through new vehicle concepts. They are bringing a new concept to the market, by introducing the carbon cells, which are 50% lighter than steel and approximately 30% lighter than aluminum.
When introducing the BMW i3, the company started a new chapter in electric cars developing performance. Drivers can now benefit from a highly qualitative experience offered not only by the sustainable materials used in the i3's design, but also by the special LifeDrive architecture with carbon passenger compartment., which is considered to be an innovation for the field.
BMW i3's performance is driven by a great efficiency obtained from the advanced lightweight materials used in its production. An i3 BMW weights 20% less than a Nissan LEAF, so this is a key point for higher performance and better driving experience.
In addition to this, the strategic use of lightweight carbon fiber instead of steel placed the i3 electric car on a competitive place on the market. With this innovation, the car became not only more comfortable and accessible, but also faster by accelerating from 0 to 60 in 7.4 seconds. Hence, the i3 is capable to offer some unique benefits compared to other electric cars.
Moreover, another strategic benefit would be an increased focus on safety aspects. The car offers an increased interior volume space and facilitates an easier car exit or enter for the driver. Besides this, the i3 helps drivers to park their cars in an easier way and the driver assistant can warn them in regards with possible collisions.
When designing the i3, BMW had a different approach compared to other competitors in the industry. Their electric car represents a completely new concept, built from the ground up. The technology used drove a new design, mainly drove by the innovative technological concept.
More than this, the emissions' level during the car's manufacturing process is a very low one, as BMW came with several solutions to avoid combustion of natural gas at the production site.
The EPA rated the i3 subcompact electric car at 81 miles and arecord-breaking 124 MPGe efficiency as the most efficient battery electric car sold in the US at the moment. This record was made possible by BMW's top performance in automotive industry, supported by innovative ideas and sustainability commitment.
References
Image Source
Tags: Automotive performance, Innovation, Sustainability performance