The supply chain at ADVA Optical Networking with Philipp Lutzny and Marco Buhl at the Supply Chain Analytics conference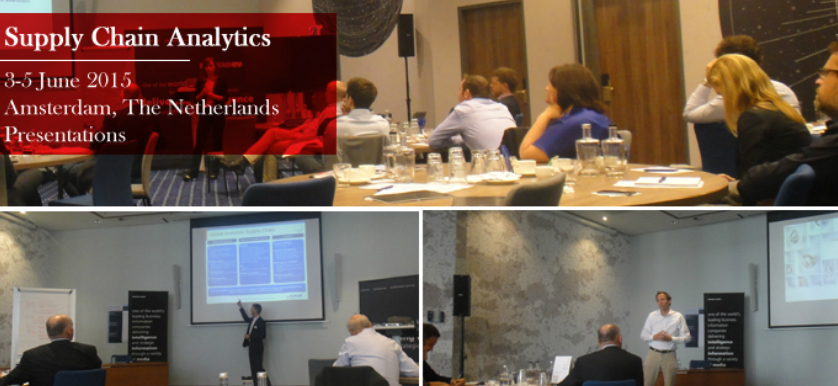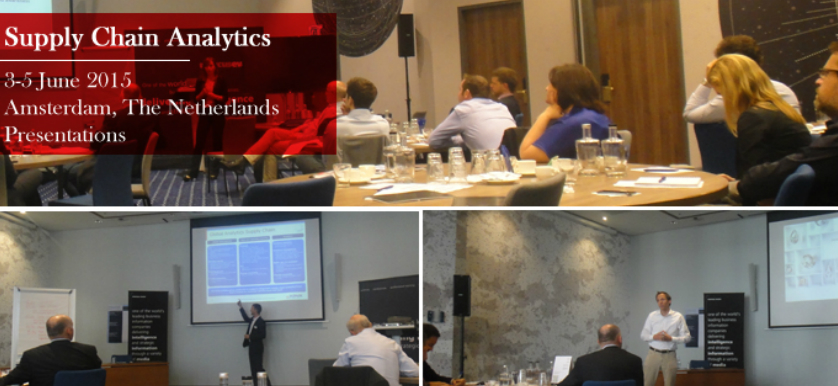 The presentation "Achieve the agile, demand-driven supply chain" was delivered by Marco Buhl, Networking Senior Manager Global Demand Planning, and Philipp Lutzny, Senior Director Global Order Fulfillment & SCM at ADVA Optical. ADVA, a medium-sized company with offices on 3 continents, provides fiber optic infrastructure and services, alongside innovative business solutions. In this market, which has Huawei, Coriant or Ciena as competitors, ADVA needs to constantly thrust itself forward and optimize its strategy in order to maintain itself atop. Within this frame came the initiative to optimize its Supply Chain and transform it to a "commodity type business" supply chain model, as the presenters explained. The expected outcomes are:
Reduce administrative costs, support EBIT growth with increased scalability;
Reduce E & O and carrying costs;
Reduce freight spend;
Minimize SKU count;
Deliver on time in more than 95% of the time;
Create maximum upside flexibility to support revenue generation;
Reduce order lead time to less than 21 days.
The road to attaining an improved supply chain is paved with KPIs, which have also suffered transformations in order to support the needed supply chain changes. Some examples of employed KPIs are: Degree of SC Customization, Customization place, Sellable item count, Inventory turns, Final assembly manufacturer count, or Collaborating supplier count.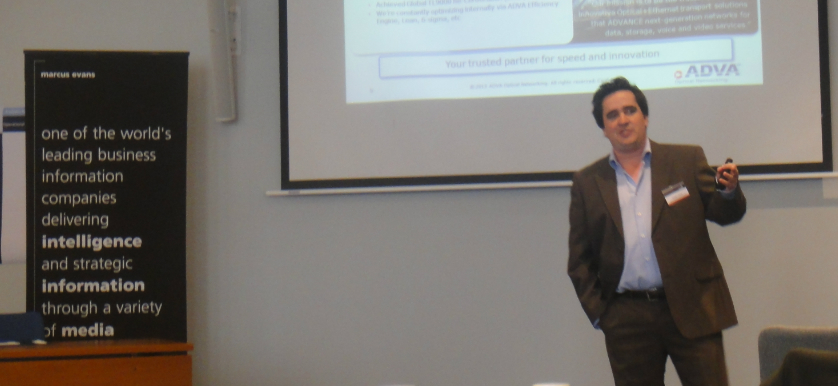 ADVA has also identified the necessary projects needed to transform its supply chain. These spread over a time range of three years, and refer to:
Manufacturing effectiveness (hardware / software separation & postponement factory, In-sourced vs. out-sourced and Lean program in manufacturing);
Supplier effectiveness (Supplier lead time reduction and VMI program, Supplier lifecycle management program, R & D upstream sourcing and commodity management);
Customer service effectiveness (Multi-site demand planning, E-2-E master data overhaul & segmented supply chain planning, Sales collaboration planning program).
Hence, 5 years after ADVA began its supply chain transformation program, some of its major achievement include a Best Supply Chain award, its operations supports EBIT growth, service metrics are continuously improved and, additionally, it implemented certification ISO which became the global standard in the industry.