On Big Data at Schneider Electric with Luc Gillieaux at the Supply Chain Analytics conference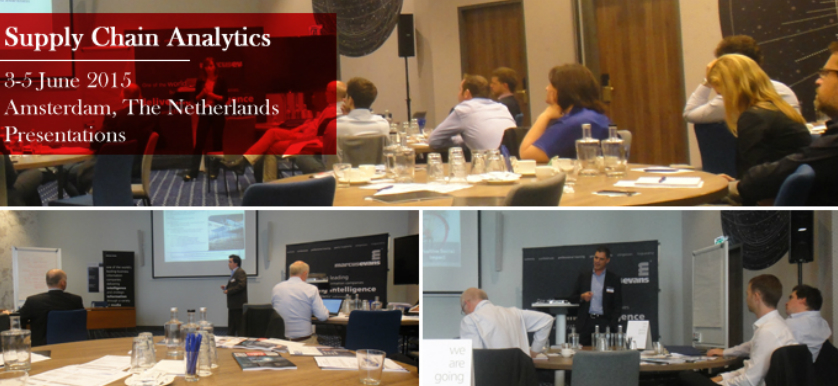 The Supply Chain Planning and Inventory Director, Luc Gilleaux's presentation at the 2015 Supply Chain conference tackled the Big Data topic, namely "How Schneider Electric is leveraging on Big Data."
With 175 years of experience behind them, Schneider Electric still manages to keep pace with historical industry megatrends, switching from the initial steel industry, to power and control in the 20th century and, currently, to the 21st century energy management industry.
Its global supply chain is managed by 90,000 employees, who handle 130,000 order lines each day, in 107 distribution centers, from 238 factories spread worldwide in 45 countries and with the support of 45,000 suppliers.
As industries of all kinds turn more and more towards data and information management, Big Data has become a key to success and competitive advantage. Among the advantages and trends recognized by Schneider, there is: digitization, end-to-end supply chains, visibility and transparency, collaborative models as cutting-edge technology, customer centric markets and, finally, sell-in to sell-out focus.
The road to digitization that Schneider began back in 2011 went through the following phases:
2011: Setting the foundation, namely change the conversation on inventory;
2012: Inventory visibility with SQL server tool and SIOP Process definition & pilots;
2013: Embark sales & businesses, Lead time focus and Kinaxis pilot on Electronic Supply Chain;
2014: Extended planning with key customers and suppliers, followed by Kinaxis deployment;
2015-2017: Leverage on Schneider's "data lakes," together with Big Data initiatives such as Big Data visualization, multi Echelon inventory optimization, network modeling and manufacturing 4.0.