Action and analytics at Shell with Alex Hancock at the Supply Chain Analytics conference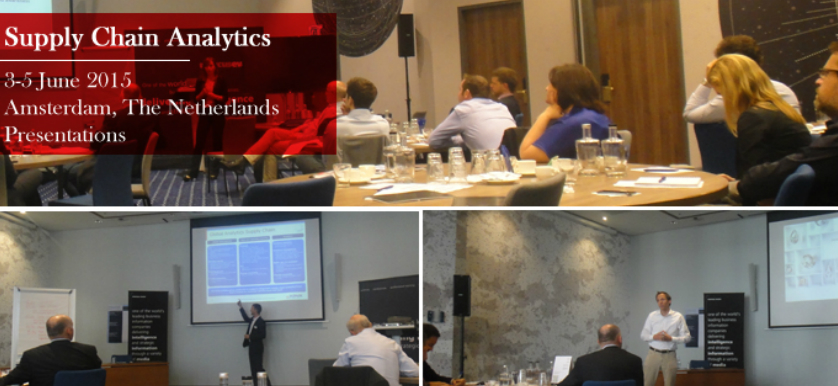 The "Analytics: creating the bias for action" presentation was delivered by Alex Hancock, Analytics Manager at Shell Lubricants Supply Chain, during the second day of the Supply Chain Analytics conference, held in Amsterdam.
The Shell Group handles a massive supply chain network of 8 raw oil plants, 50 lubricant blending plants and 18 grease manufacturing plants with customer in more than 100 countries. As Hancock explains, during the past years, the supply chain has become increasingly more instrumented and measured.
As such, initiatives implemented within the supply chain had all aimed the analytics segment:
The Sales and Operations Planning Process was collaborative and, as data relied solely on a two-month period, the accuracy of forecasts increased considerably.
Integrated business value planning (IBVP):
Consists in enhancing analytics from the Sales and Operation teams, and migrate it towards IBVP. This migration is defined by and advanced software solution, KPIs integration (related KPIs are shown together and a standardization of these is essential, thus promoting global standardization of this tool), and the dollarization of the supply chain (margin is central to analysis and value is primary to volume).
The processes performed within this segmented were related to: data interface, extracted prototype data, exploratory data analysis, prototype to production validation, analysis, design, validation and, finally, build, test, deploy.