Swarovski product innovation with Maximillian Rödel at the Supply Chain Analytics conference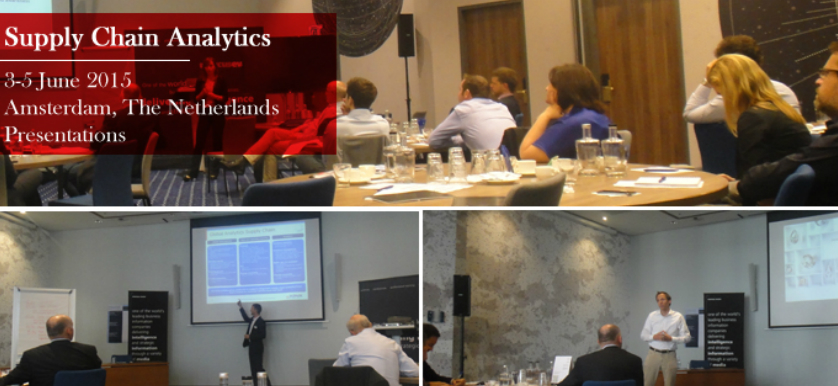 As Swarovski, as a company, doesn't need any introduction or presentation, its organizational structure, though, may not be familiar to many. The crystal business organization is, mainly, split in half between the Consumer Goods Business, which handles the sale of finished jewelry within designated store, and the Swarovski Professional which deals with crystals an the B2B segment.
Maximillian Rödel focuses, in his presentation, on the latter segment, namely Swarovski Professional. Supply at Swarovski extends on a time-span ranging from 3 days to as much as 4 weeks, depending on the size of the unit and the shipment method.
However, although demand for Swarovski products remains constantly high, new products are nonetheless, not so well received. Rödel thus detailed the issues resulted from each launch, together with the initiatives taken to counteract on these issues:
Poor forecast accuracy (MAD was 70% during the 1st year). It was diminished by installing a dynamic forecasting strategy;
Slow replenishment (2 months replenishment time). The initiative taken here consisted of an Echelon replenishment (supply optimization system);
Large lot sizes (3x larger than suitable) and overstock (1.9x planned stock). Swarovski employed a transparent monitoring tool to reduce the danger of overstocking on supplies.
In addition to these initiatives, the Swarovski team also implemented several KPIs, derived from goals, to monitor their product launch performance:
KPI: Pre-Series Overstock – helps minimize pre-series production to technical necessity;
KPI: Launch Under-/Overstock – helps initial production to align to its designated plan;
KPI: Forecast accuracy; Availability; Left-overs / unnecessary replenishment – these KPIs are activated one year after the initial launch and they assess overall launch performance, set the key areas where improvement is needed and align key stakeholders.
Following the positive results obtained through the above-mentioned strategic decisions, the Swarovski team is able to share the lessons learnt, namely that statistics without measurement and improvement might as well be considered wasted energy, direct feedback is closely linked to fast learning and how a common vision aligns the entire company to work towards the achieving the same goals.