How Barilla improved customer service performance with Davide Valentini at the Supply Chain Analytics conference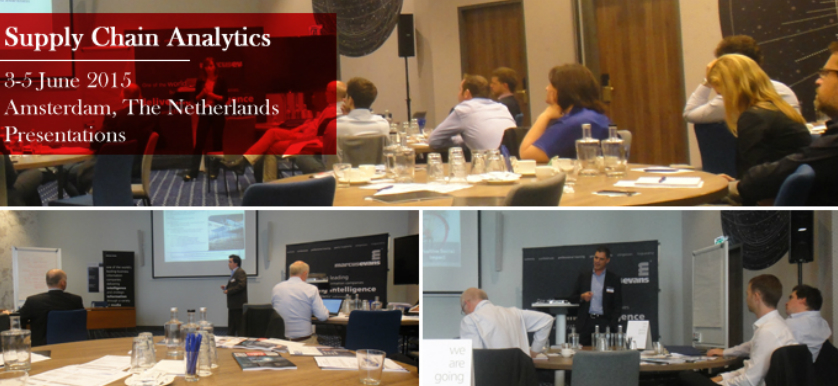 Davide Valentini, Group Demand Planning Director for Barilla, began his presentation by revealing the road undertaken by the executive staff towards adopting one common vision: Good for you, Good for the planet.
What this translates into is the fact that Barilla is actively engaged in a continuous sustainability support program, adopting measures and initiatives based on their environmental footprint and other related factors. A huge part of this is related to their supply chain. Being the biggest manufacturer of pasta and pastry products, Barilla bases its trade on a complex structure of suppliers and retailers.
However, they refuse to let their vision go out of their sight as they rely on suppliers located in the same country as their manufacturing facilities, use products which respect the sustainability standards and make use of materials which do not harm the environment.
As Davide Valentini explained, Barilla's extended supply chain follows the below path:
Field and farmers;
Supplier;
Transport;
Plant;
Central warehouse;
Transport;
Customers;
A step forward to increasing the customer service performance is to integrate the planning process with network design, logistics and productive capacity. Namely, Barilla, together with its suppliers, will build an extended collaborative supply chain. However, this initiative is a long-term one that will reach a time limit of an estimated 5 years.
The more optimized extended supply chain, resulted from integrated planning, will, based on predictive analysis, improve forecast accuracy, reduce the bullwhip effect and improve customer service up to the shelf.
In spite of initial positive results, Barilla still recognizes areas that request improvement, such as:
Shop replenishment forecast and execution;
Shelf space rightsizing;
In-shop promo;
Shelf replenishment improvement;
New product insertion strategy.
The decision to build an integrated supply chain came forth by the power of the following facts:
Integrated planning is key for results;
Forecast accuracy drives towards excellence;
Extended supply chain management is the future (and collaboration is the first brick in the foundation).