Successful strategy selection: Richard Rumelt, Dubai, 2014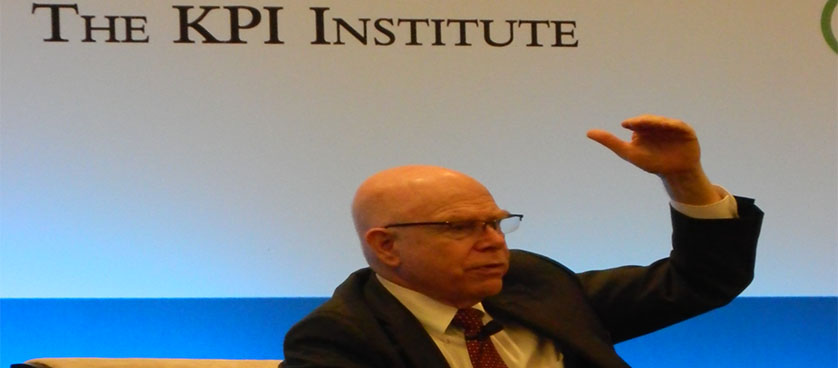 In the second day of the Strategy Leaders Forum, Richard Rumelt delivered a presentation about "Formulating competitive strategies to drive dynamic business growth". He is the Harry and Elsa Kunin Professor of Business & Society at UCLA Anderson.The presentation included the exposure of the following aspects:
The "Kernel" concept;
Bad and good strategies;
Organizational growth rules.
Richard Rumelt defines the organizational strategy as being a coherent mix of policy and action designed to surmount a high-stakes challenge. In addition, the Kernel concept is a structure that creates good executable strategy. It includes three aspects:
Diagnosis;
Guiding policy;
Coherent action.
Richard Rumelt considers that strategy should start from the critical challenge of the company. He mentions that the company has a bad strategy when there's no diagnosis, at the same time encouraging to diagnose the challenge. This process shouldn't be driven by financial aspects, but by the proximate organizational objective. Given the strategy, it is important to define how you are going to surmount the challenge. The creation of powerful action depends on the ability to slice off a part of the challenge that can be addressed with available know-how and resources.
In terms of differentiation features for good or bad strategies, he mentions that a strategy is bad when:
There's no diagnosis;
It's all about performance goals;
It's all fluff.
Richard Rumelt has exposed a set of 15 rules to be respected by a growth strategy, insisting in the importance of the following rules:
Deliver exceptional value in a growing market;
Be fast;
Have a good strategy.
Tags: IIRME, Performance in Dubai, Performance in UAE, Strategy Leaders Forum, The KPI Institute