SMART Strategy execution: Bernard Marr, Dubai, 2014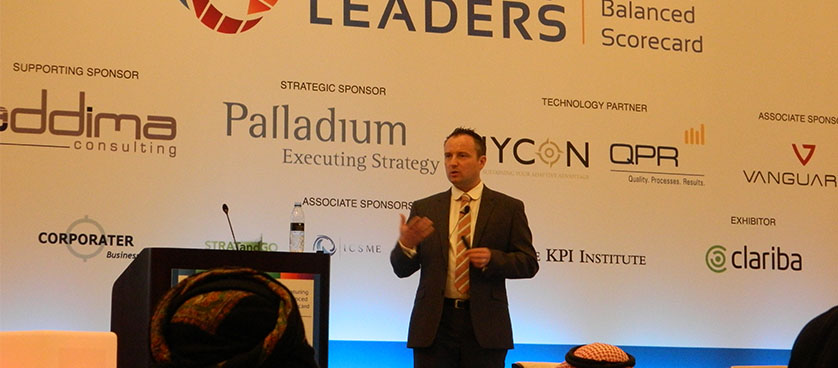 Bernard Marr, the Founder and CEO of The Advanced Performance Institute (UK), held a presentation about "Leveraging KPIs, analytics and big data to drive fact-based management" at the Strategy Leaders Forum 2014, in Dubai.
The presentation was focused on the SMART model of strategy execution. It is represented by the acronym itself:
Start with strategy;
Measure metrics and data;
Apply analytic;
Report results;
Transform business and decision making.
The speaker mentions that nowadays, companies are prepared in terms of strategy design, but the issue is that less than 10% of the collected data is used to make informed decisions.
Bernard Marr uses three analogies for a better understanding of the strategy execution.
Air force: in order to execute a flight mission, it takes important time to understand and prepare the instruments which are going to be used for accomplishing it. Afterwards, the energy consumption is channeled on localization, data collecting and control over the mission's completion, without letting aside debriefing and lessons learned regarding future improvements;
Losing weight: this is one of the most common new-year resolution, and one of the biggest lies in the same time. Opposed to the way this resolution is almost always forgotten, strategy execution should always be kept in mind, and "the firefighter mode" should be activated when one realizes he's not close to the desired state;
Navigating to success: the devices used in catching fish have evolved in the last few years, and so have the instruments used for assessing both the current and the desired state of evolution, in organizational context.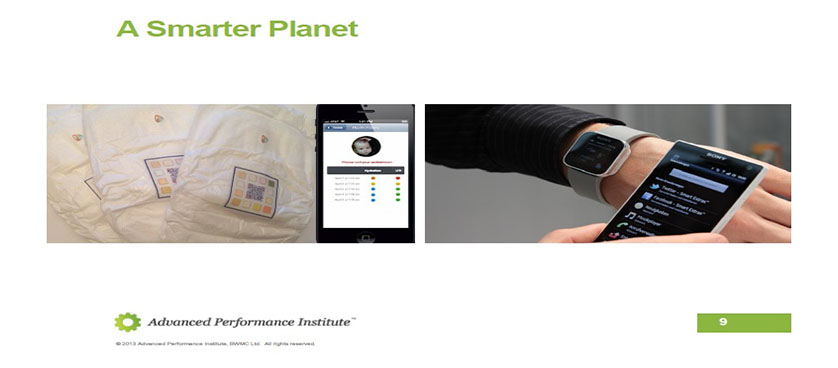 Source: Bernard Marr, Strategy Leaders Forum, 2014.
As the planet and everything around us becomes smarter (from clothes to devices), businesses have to keep up with the fiery evolution.
Image source:
Marr, B. (2014, April), Leveraging KPIs, analytics and big data to drive fact-based management. Presentation conducted at the Strategy Leaders Forum, Dubai, UAE
Tags: IIRME, Performance in Dubai, Performance in UAE, Strategy Leaders Forum, The KPI Institute