Practitioner Interview: Gail Stout Perry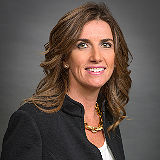 In 2018, the Performance Magazine editorial team interviewed Gail Stout Perry, Chief Strategy Officer & VP – Sales at Corporater, USA. Her thoughts and views on Performance Management are presented in detail below.
I've noted that the best leaders are intellectually curious and continuously seek to learn, they are results-driven, they surround themselves with strong and talented people and trust them to make decisions.
Short bio
What has been your professional career path and development, thus far?
I am an engineer, specializing in robots and automation, who landed in what was then a relatively new field called "management consulting". While I was able to apply systems thinking to solving business problems, I quickly realized I didn't understand the language of business. An MBA in Finance helped to round out my base knowledge.
My career has come full circle in that I began in software (implementing operational performance improvement systems) then I moved into consulting (and teaching) leadership teams how to develop and use strategic planning and performance management frameworks, and now I am back in the software realm – which exposes me to a lot of home grown methods and frameworks. It's interesting to see what companies have invented on their own.
Which were some of the most important moments in your professional development?
Moments when I had no idea what I was being asked to do or was uncertain how I would accomplish it, so I said "yes". Specifically, there have been three time in my career when I was offered a job that was ill-defined. All three times I said yes and was able to shape my own future by defining what success looks like and then setting a series of goals and creating processes to achieve results.
There is nothing so invigorating as learning something new and it's even more motivating when pressure is added in the form of an impending audience who will expect you to know more than they do on a topic. When you stretch and grow, new opportunities continually open up for you.
Do you have any role models, personally and professionally? How do you feel they have influenced you?
My father, who died very young, left an indelible guiding influence on my life. He imparted the principles by which he lived and which he made decisions. I strive to follow his example. Professionally, I've been privileged to work with many leaders across all sectors – from Fortune 500 Executives to 4-Star Generals to Astronauts. I've taken the opportunity to study the leaders who are most effective in their jobs.
I've noted that the best leaders are intellectually curious and continuously seek to learn, they are results-driven, they surround themselves with strong and talented people and trust them to make decisions, they are humble and truly care about their employees, they ask questions and truly listen, they have a balanced life in which their family is prioritized, and when they act, they are bold, strong, and decisive.
My father and the strong leaders I've been privileged to know have influenced how I advise and coach leadership teams. It influences how I lead our team at Corporater. Most importantly, these guiding principles influence the life choices I make.
Were there any books, movies or other influences that were significant to your professional path? In which way?
I am an avid reader, so books are my primary source of learning. I remember being in a library stack and stumbling across a book written in the 1800's about the industrialization of gun manufacturing and I sat on the floor, engrossed for hours, reading it. I had just finished reading a book about Henry Ford's manufacturing methods in 1913, a book about Frederick Winslow Taylor, and I was in the midst of a work project to implement a performance management system at an aircraft factory.
In the dusty old book, I recognized the genesis of Ford's and Winslow's work and in the methods still being used in the factory where I worked. I began to see the historical storyline of how an idea is birthed (innovation) and then other ideas are built upon it. I realized that our performance improvement project was just another iteration of innovation – the foundation of our modernized manufacturing processes was still recognizable in that old book.
That was when I realized that the more you dig, the more you will find and understand. Understanding leads to learning. You use learning to innovate forward or integrate ideas into seemingly different business models for more radical innovation. Many "new ideas" are really just old ideas that now leverage technology or have been repurposed or combined to solve a new problem.
I continue to read biographies about businesses and business people – whether it is Steve Jobs (Apple), Howard Schultz (Starbucks), or my latest discovery Harry Selfridge (Selfridge & Co). I am most interested in the business models, tools, decision making methods, performance management techniques, analytic techniques, and employee motivation methods that have been deployed to achieve results.
How did you begin your career in the Performance Management field?
Literally, I began it on my first day after college with a firm called Arthur Andersen (now known as Accenture). In the last decade, my focus has been more on strategic performance than operational performance.
---
Surviving as a business through Performance Management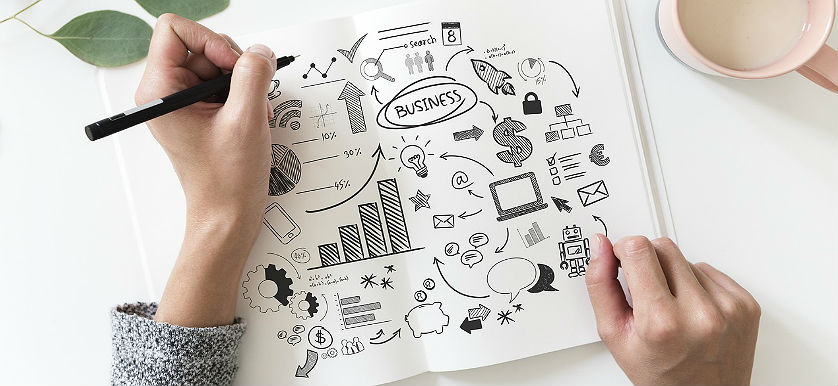 What does Performance Management mean to you?
It means to determine what you are trying to accomplish (what performance are you trying to improve), communicate those goals to the people responsible for execution, engage people to develop intermediate actions to achieve the goals, and then hold people accountable for execution of the plan and resultant performance improvement.
Sometimes the "goal" is simply to maintain performance, but even that needs communication, ensuring you have a process for maintaining steady performance, monitoring the performance, and acting upon deviations.
What benefits do you see in using Performance Management?
Honestly, I don't see how organizations survive without it. Performance Management ensures that you've articulated your overall goals, your performance drivers, and how your whole business model fits together to achieve results.
Without metrics regarding current performance, how can you ensure future results? And without alignment of operational plans, divisions, individuals, and initiatives, you are leaving performance results to chance.
Why would you recommend using a Performance Management system within an organization?
To achieve results!
---
Building a strategy and achieving goals
Which are the most challenging aspects in Performance Management?
One thing I've learned in my years of helping organizations develop and implement performance management, is that many managers/directors/executives have not really thought about performance in a systemic way before. The first time I stood in front of some department heads and asked them what key metrics they were using, they looked at me as if I had three heads.  I thought I'd asked a stupid question.
30 years later, I realize that those department heads likely had never given formal thought to how their operational processes should work or even considered that they should measure performance. Most of them work in silos, with little understanding of how their part of the organization fits into the big picture.
So, I'd say educating people about performance management and helping them to look at their operations/piece of the organization thru this lens and in context of value drivers is the most challenging aspect. Some leaders are born with this ability, but for most of us it is something we must learn.
What could be improved in the use of Performance Management tools and processes?
I am privileged to work at Corporater, which has the most robust performance management platform – with more functionality than most organizations have the ability to take advantage of – but we start simple and can grow and grow with our clients as they mature in their performance management processes.
I also think that the processes and methods that are in literature/consulting/academia – those which organizations can emulate to implement – are robust. The real issue is adoption and acceptance – the human behaviour aspect of performance management.
What do you consider as best practice in Performance Management?
My answer will be biased as I am a strategist. I believe best practice is that all performance should ultimately link to an overarching strategic plan.
Which are the greatest achievements in generating value, as a result of Performance Management put in practice, which you have noticed so far in your career?
My greatest pleasure is receiving a phone call from a former client to tell me that their performance has significantly improved and I've been privileged to see organizations achieve a variety of strategic goals.
Sometimes it is a purely financial goal such as a revenue, sales, or valuation goals. Sometimes it is internally focused such as goal to shift the organizational culture or to improve employee performance.
I've also seen a goal to improve the sustainability of the company and ensure jobs during an economic downshift. Anytime an organization uses performance management to achieve a goal, that is a great achievement.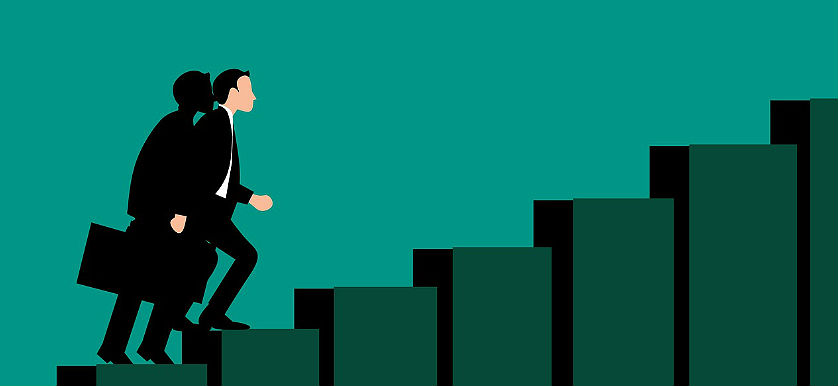 What is your approach to Individual Performance Management (talent management, succession management, individual assessments, compensation and benefits, etc.)?
Create individual performance goals tied to strategic elements (such as strategic objectives, performance targets, or strategic initiatives) and review progress frequently.
Currently, I am experimenting with the OKR framework and we hold strategic progress meeting every two weeks to ensure two things: (1) are these still the right things to be working on – things move fast and an organization must be agile, and (2) accountability – are we doing what we committed to do? Do we need to reallocate resources to get things done?
Talent Management varies based not only on the region of the world, but also based on the culture of the organization and the type of employees it attracts. For example, a high performer, competitive type of employee in a fast-growing company in the USA is likely motivated by achieving goals and targets and by being financially rewarded for doing so.
Not every company has the luxury of being able to offer performance bonuses, of course, nor are they appropriate in every situation. However, it is vitally important to pay attention to what motivates your individual employees – for some it may be training & development opportunities, for others it may be the opportunity to run a special project – and find ways to feed their needs.
I recently spoke with a company that uses predictive analytics to help its clients reduce employee turnover (which is sometimes a side effect of poor talent management) and while the factors can vary from company to company, it struck me how simple some of the factors were – and easily solved.
How can a company's management get the employees' buy-in for the Performance Management system?
Employees will buy in when they see "what's in it for me", if they believe in the higher purpose/goal that the performance management system is enabling, and if they feel like they are a meaningful part of a team that is working together to accomplish something. In other words, they have to emotionally engage.
---
Seek knowledge, enjoy your work and take it easy
Do you have any tips for successfully managing one's work-life balance? What are your thoughts?
At your eulogy, who will be speaking and what will they say? Will it be your family and will they be talking about precious memories of your time together? Or will it be your work colleagues talking about how awesome you were when you missed your kid's graduation to get that report out on time. I find great joy in my work, so I have to consciously strive to keep the bigger picture in mind.
A tip I can offer is to block out time on your calendar to ensure you can keep your commitments to do things with your friends and family, and even to keep your commitments to yourself for personal care (such as going to the gym). Otherwise, it's easy to just lose track of time and keep working on the task at hand.
Can you think of a career advice you would offer to Performance Management professionals?
Seek every chance you get to learn something new in multiple topical areas: measurement and analytics, organizational behaviour, strategy, communication, general business, leadership, innovation, and of course, business history. Listen and learn. You never know where your next great idea may come from.
---
Image sources: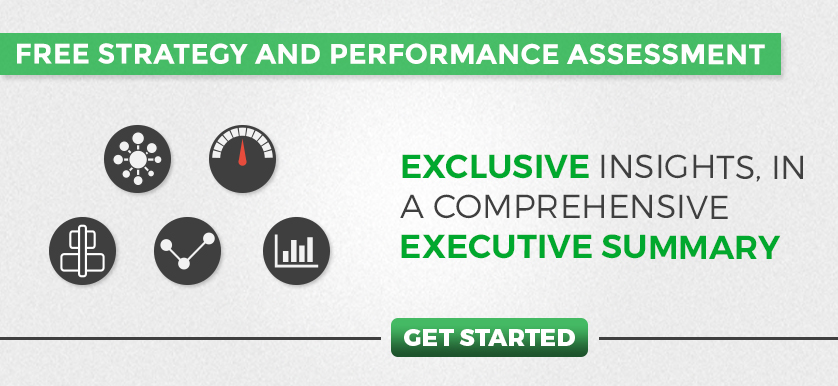 Tags: Business Strategy, Interview, Practitioners, Strategic Management, Strategy