Is your organizational culture performance-oriented?

If not, should it be?
Culture is an intriguing component of the organizational system, wouldn't you say? Although most professionals agree on the importance of building a strong culture, measuring the extent to which this goal has been achieved is quite challenging and tools have been far and few between. One such tool, used to get the pulse of the organizational culture, is provided by the GPA Unit – the performance culture audit.
Another way is to measure specific KPIs, like Sears does. Sears used to monitor % Employees who attended cultural renewal training, while they were in a process of culture change, in '96. Other examples of KPIs are % Employees aware of corporate values or # Communications on corporate values, but most of them relate to some quantitative aspect of measurement. Using metrics to monitor performance or inform decision-making is always useful, but can we actually capture our organizational culture in one metric or index?
As culture is a phenomenon that happens naturally in any group, without necessarily being guided, it will always be a reflection of the people's energy within that group. Culture is more appealing to emotion rather than reason, it is something that can be easily felt when you walk in a company, but it is difficult to explain or justify.
An organizational culture will embed the beliefs and values that define a company and they serve as guidance in daily actions. Culture is a reflection of the company's spirit and to a large extent, I believe that an organization's worth is equal to the value of its people.
Performance is a concept usually associated with processes that are more technical than culture, such as financial performance or machinery performance. So why would we want to have a performance-oriented culture? For many people this may sound like a very cold and profit-oriented working environment.
In practice, there are several reasons to embed "performance" within your organizational culture:
Impact on internal stakeholders
Increases accountability regarding the quality of their work;
Raises awareness on the importance of being efficient and result-oriented in their work;
Nurtures constant learning and professional improvement;
Brings clarity on their role and contribution to the organizational strategy;
Increases engagement, by rewarding performance.
Impact on external stakeholders
Positions the organization as a trustful and reliable partner;
Influences the quality of products and services in a positive manner;
Enhances the customer's experience;
Improves employer brand and market image.
Thus, a change management initiative to shift organizational culture towards a performance-driven perspective, can become quite the leverage for companies wishing to get ahead of their competition.
To have more clarity around how a performance culture looks like, consider the following key attributes:
Shared vision
Strong leadership is essential for any organization. Leaders must have the ability to communicate their vision and inspire employees to follow them. Their vision can be a key liaison that brings and keeps people together, effectively enabling them to work as a team.
---
Communication
Intense and effective communication increases employees' awareness and understanding of the company strategy. This impacts the way they work and can help them make better decisions, in full alignment with strategic directions.
Transparency regarding decisions and performance levels establishes greater levels of credibility and confidence in relation to leadership and generates employee interest towards understanding the impact of their actions on bottom line results.
---
Continuous learning
A culture of performance will act as an enabler for implementing a performance management system within the company. Monitoring performance results facilitates the development of a constant learning process for the entire organization.
A performance-oriented culture not only sets up targets, but also provide employees the necessary training or mentoring to achieve the performance standards set.
---
Process improvement
A common characteristic of performance-oriented organizations is their concern for constant optimization. By not being satisfied with "good", and always striving for "great", people adopt a new state of mind, in which they are constantly looking for efficiencies.
---
Data
In the age of big data, we need to make sure that both young and older generations are accustomed to work and make use of data in their decisions. Modern organizations must have the competencies and the "habit" of data analysis.
---
Technology
Progress in today's business environment is limited, without the support of modern technology. A performance-driven organization will invest in technology to support business processes.
---
Innovation
Technological growth will be conditioned by the organization's ability to adapt to market dynamics and innovate in order to stay ahead of the competition. Innovation comes from employees, but what can make a difference between 2 companies that have the same talent pool is the way each manages to nurture innovation among employees.
---
Rewarding performance
A performance-oriented culture reflects a working environment, where effort and success are acknowledged and rewarded. Rewards don't have to be exclusively financial.
---
Engagement
A performance culture should nurture employee engagement, through its employee centered initiatives.
---
Authenticity
Organizations should be able to identify its uniqueness, acknowledge and promote it among stakeholders. This is what makes a company feel real and meaningful for its employees, customers and business partners. For Zappos, for example, this authenticity is reflected in one of their corporate values – weirdness.
Image sources: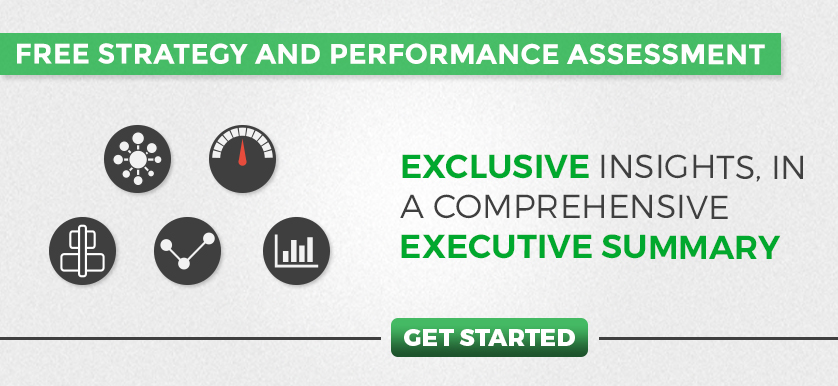 Tags: Leadership, Organizational Culture, Organizational Performance