Consultant Interview: Francesco Consolati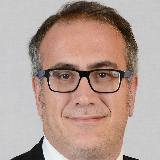 In 2017, the Performance Magazine editorial team interviewed Francesco Consolati, Advisory Business Solution Manager – Risk, Fraud and Performance Management at SAS – Italy. His thoughts and views on Performance Management are detailed below.
"In my opinion, the integration of analytics in the daily activities of any organization boasting a Performance Management System should be a high priority objective."
Trends
Which were the 2016 key trends in Performance Management, from your point of view?
The top trend I see, for Performance Management as a discipline, is moving from traditional KPI measurement to effectively supporting management decisions.
In the past, there was a lot of discussion regarding the differences between performance measurement and management but now it is time for all organizations, regardless of size, to adapt to market changes, which means fully utilizing both of the aforementioned aspects.
What are your thoughts on the integration of Performance Management at organizational, departmental and employee level?
Usage of Performance Management as an effective support strategy system depends on how pervasive it is within the organization. One of the key factors is to spread the usage of Performance Management at the employee level.
Of course, contrary to the organizational level, KPI definition and measurement will be very different at the employee level, where it makes more sense to talk about monitoring simple Performance Indicators. Nonetheless, these PIs will have to be in line with the organizational strategy and general KPI framework.
Which will be the major changes in managing performance, in the future?
Major changes will be the increasing use of analytics to effectively manage performance.
Currently, the evolution of Business Analytics, as developed by vendors like SAS, provides the ability to move analytics from statisticians to business people, so it becomes easier to do the following:
Analyze correlations between business variables and external factors (ex: volume of sales depends on prices and sales effectiveness, but also on the GDP rate)
Manage accurate forecasts to anticipate trends and support budget target definition
Research
What aspects of Performance Management should be explored more through research?
In my opinion, the integration of analytics in the daily activities of any organization boasting a Performance Management System should be a high priority objective. As such, one activity that can be explored through further research is how to fully integrate analytics into the day-to-day activities of an organizational entity.
Which organizations would you recommend to be looked at, due to their particular approach to managing performance, and their subsequent results?
The best in class organizations have set up dedicated departments, such as those for Data Office and Data Governance. On top of this, assigning a CDO further helps an organization to have an integrated source of information for managers and other department leaders & members.
Which of the existing trends, topics or particular aspects within Performance Managementhave lost their relevance and/or importance, from your point of view?
The traditional approach to performance measurement is losing its impact from a strategic point of view, whilst it remains relevant for employee performance measurements and general performance evaluations.
Practice
Which are main challenges of Performance Management in practice, today?
I would say the main challenges are related to data availability and data quality. In addition to this, including additional sources of data like social and web data can add value to performance management systems, but also complicate things, so if you do embark on this journey, you must be fully aware of the challenges that lie ahead with all the new data you will be receiving.
What should be improved in the use of Performance Management tools and processes?
Adopting a Big Data approach can add value to performance management, because it will provide you the ability to analyze company figures, including additional information like the ones mentioned before, web and social platform data, as well as ratings from customers and other data that will allow you to analyze the impact of your strategic actions on numerous variables, not just financial figures.
What would you consider as a best practice in Performance Management?
In my opinion, a best practice could be the hiring a Chief Data Officer, who will be responsible for providing data for the CFO, CRO, CSO, CMO and so on. The Chief Data Officer should be different from the CIO, his main objective being to act as a data provider and to offer accurate information based on internal and external data.
Education
Which aspects of Performance Management should be emphasized during educational programs?
I think that one aspect, which is often overlooked, is the use of analytics engines which offer effective support to one's business strategies. The evolution of analytics engine in terms of democratization (possibility to be used by everyone without statistical competences), like the ones provided by SAS, is something that can prove to be very helpful in this regard.
What are the limits that prevent practitioners from achieving higher levels of proficiency in Performance Management?
Usually, the limits are mainly related to data silos approaches and to practitioners chiefly focusing only on the reporting side without any insights and/or analytics usage.
Reporting is very lackluster if done without any sort of data back up and I see many professionals falling into this trap, just to provide a quick report. Time is money, indeed, but accurate information is by extent, even more money in the mid-to-long run.
Specific Question
For Consultants: What are the processes and tools you look at, in order to differentiate a successful performance management system, from a superficial one?
My main points of analysis would be, as said before: Are these tools and processes used to build an innovative approach to data? Do these instruments integrate/federate or decentralize data? Do they eliminate data silos or use external data, coming from social media platforms?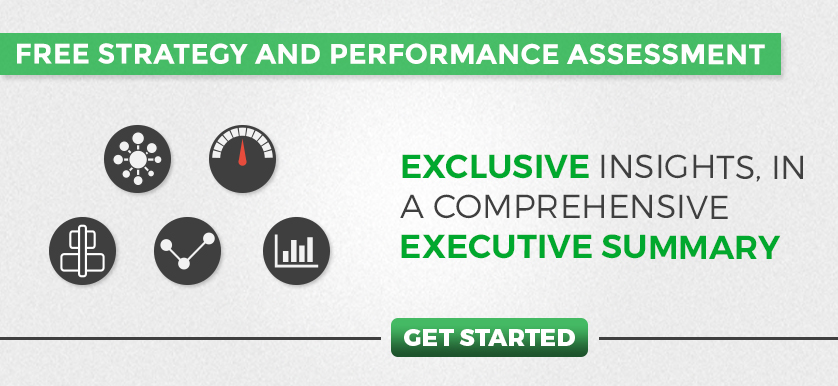 Tags: Analytics, Consultant, Data analysis, Data design, Data Visualization, Interview