What is a Performance Management Architecture System?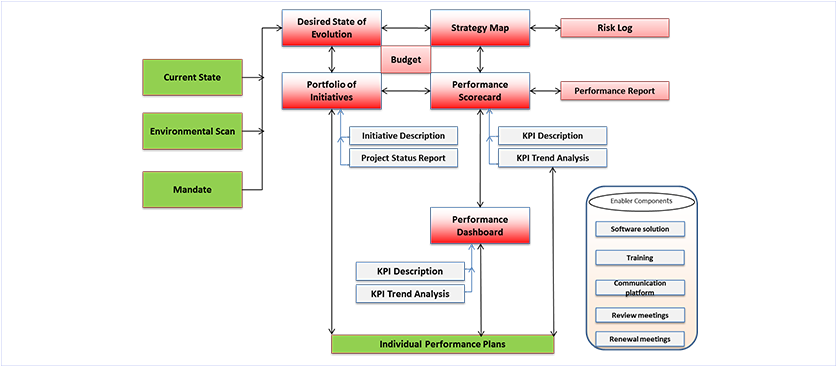 The Performance Management Architecture System presents the interdependences between the components of a performance management system. It illustrates the processes that take place while implementing a performance management framework within the organization.
The process starts with establishing the current state of the company and clarifying the need for performance management. After this, an environmental scan will provide the necessary information regarding the state of the industry, the opportunities and challenges the organization has to address.
When formulating the strategy, it is important to clarify where the company wants to get, to define its desired state of evolution. This can be a document that presents the company's vision, mission, corporate values and translates the desired state into concrete actions.
For each objective, KPIs are set and the organizational performance is monitored in a scorecard.
A portfolio of initiatives must reflect all the projects that will ensure objectives are met and will lead the company towards its desired state of evolution.
Another instrument to be used is the KPI documentation form and the KPI trend analysis that will exist for each performance indicator monitored on the scorecard or dashboard.
A risk log can be associated to the strategic objectives, while a performance report can be attached to the scorecard, to provide a context for the results displayed.
All these components are linked by a budget that will enable the development of a performance management framework and the implementation of the portfolio of initiatives.
The performance management system can be cascaded to the individual level by developing individual development plans for each job position.
References:
Image source: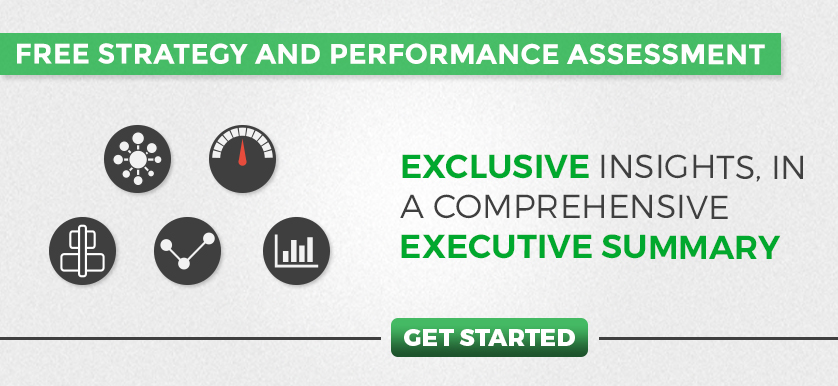 Tags: Management performance, Performance Management, Performance Management Architecture