SEO Performance Interview: Tom Buckland, Founder of HQ SEO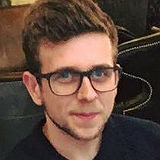 Back in 2018, the Performance Magazine editorial team interviewed Tom Buckland, Founder of HQ SEO & Ghost Marketing and CEO at KeyworX, United Kingdom. His thoughts and views on SEO Performance are presented in detail below.
Realize that It's OK to say no to the wrong types of clients – I think when a lot of people get started they want those early clients to help with the cash flow (ourselves included) but the problem is you build custom services and move away from your core skill set.
In your opinion, what have been the biggest changes in the SEO field, in 2018?
Primarily the manner in which people (should) approach rankings and organic marketing. Previously it was looked at as an independent, granular approach – Keyword research, on-page, links, etc.
Whereas now, with much emphasis on searcher intent and topical relevance, your primary focus should be on building out a site structure at once where your content, keywords, on-page, and link generation efforts all work together and you don't approach one deliverable at a time.
Moving onward into 2019, what are some of the hottest SEO trends or industry patterns that you believe may leave a lasting impact?
Everyone's talking about using AI in SEO at current, but as it's so expensive from a resource point of view to implement, that's years away yet. In my opinion, an industry pattern that's going to leave a lasting impact is how the low-quality guest posting strategies are being implemented.
With the majority of sites now turning into pay-to-play, I think it's just a matter of time before Google tweaks their algorithm to downplay the obviously purchased guest post approaches.
How has marketing within the Amazon universe changed due to KeyworX?
We're still just getting started, but our goal at KeyworX is to build a one-stop software where Amazon sellers can see exactly how much (in dollar value) each specific keyword is worth for their specific rankings.
This would make competition analysis a 2-minute task, as well as help your marketing team and even your product developers build specific angles for your products, knowing that you are targeting the most profitable areas.
What's your best tip for gaining visibility on Amazon?
I actually have two tips here. First off, do keyword research properly, like an actual business – Who is your target audience, what makes your product specific to them, are you fighting based on price or are you a premium brand. If as a result of what keywords you are targeting, those questions don't all align, then you're essentially just shooting in the dark.
Secondly, I'd say people do not look closely enough into their actual organic rankings for large terms. This is why we built KeyworX in the first place. Implementing a campaign to rank for a highly competitive search term (even if you invest $5, $10k on the front end) can be incredibly profitable once you have those organic rankings.
We've implemented this procedure hundreds of times for clients, and in my opinion, the best long-term ROI marketing for Amazon sellers is in the organic search rankings market.
From your point of view, what are some of the industry's biggest challenges to date?
The SEO industry has always suffered from an image problem because the barriers to entry are so low and the fact that SEO itself is seen as a commodity. This makes selling/closing uneducated clients (usually the ones that need you the most) more difficult.
Another issue would be the sheer volume of incorrect information online. Even some of the most famous players in the industry are peddling information and tips that are outdated or in some cases just straight wrong. This makes it a lot more difficult for the average person to learn the skill in the correct way.
Moreover, do you have any best practice advice for other specialists in the field, to overcome these challenges and maximize their performance?
Specialize in a certain type of organic marketing. Even down to the specific link type you're building. For example, don't be an "online marketing agency" niche down further and further.
This is what we've done with our Ghost Marketing brand, where we have 1 service, link building. It's a specialized service and it makes operations a lot more streamlined and generates better results than trying to solve all aspects of the SEO puzzle for clients.
Also, realize that It's OK to say no to the wrong types of clients – I think when a lot of people get started they want those early clients to help with the cash flow (ourselves included) but the problem is you build custom services and move away from your core skill set. As a result, you end up not being able to deliver your best results, and even if you do, you do not have a scalable business model, so growth past a certain point becomes pretty much impossible.
On an opposite note, what are some of the most widespread mistakes professionals should look to fix?
Essentially the exact reverse of the above – if you are currently offering 20 different service types, out of which none have processes built out inside your agency or are very reliant on you as the owner, then it's just going to hurt you in the long run.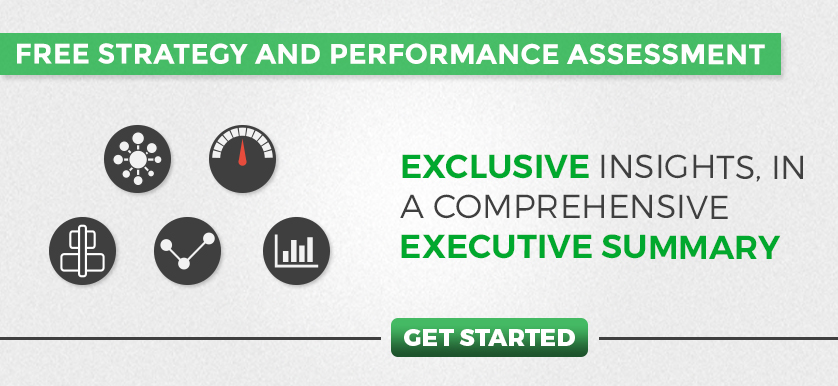 Tags: AI, Digital marketing performance, Interview, SEO