The Great Resignation: How To Keep Employees and Help Them Find a New Purpose
Change is the only thing sure in the world, they say, and in the past two years, we are forced to adapt to change with an amazing speed. 
Whether we discuss big organizations or few-people teams, resilience quickly becomes part of our vocabulary, and we have the same response: fight-or-flight-or-freeze. But how much adrenaline is too much, and how does this affect us as individuals and employees in our organizations? How do organizations manage and perceive the phenomenon called "The Great Resignation" or "The Great Attrition"?
More than 19 million US workers—and counting—have quit their jobs since April 2021, a record pace disrupting businesses everywhere. This has also affected countries in Europe or Australia and seems to be spreading around the world. Many companies struggle to understand and react, but the reaction is usually disproportionate and sometimes even inappropriate. 
What Actually Happened?
If the past 24 months have taught us anything, it's that employees crave compassion and making work more human. People are not robots with tasks or responsibilities, and more than ever, people need to be seen as imperfect and have the space to feel imperfect. Employees are tired, burnt out, and grieving. During the COVID-19 pandemic, everyone has suffered losses. For some, it's the loss of loved ones; for others, the loss of familiarity — missed family gatherings or coffee with friends, canceled vacations and postponed events, or going to the office every day. The sources of loss, big and small, influence our work and personal lives.
Now, employees want companies to understand this loss and see a renewed and revised sense of purpose in their work. Employees want to feel a sense of shared identity, of community. Yes, they still want pay, benefits, and perks, but more than that, they want to feel valued by their organizations and managers. They want meaningful—though not necessarily in-person—interactions, not just transactions. Most employees have questioned everything during this period, including the meaning of life and work. What is the new meaning that your organization is willing to offer for work? What is the purpose that your company is offering to your employees? Is your company vision only related to profit, or do you have a higher purpose?
The pandemic brings new opportunities and urgency, and the idea of being agile and always ready to change is very good for business. However, people need time to adjust and make peace with this sense of loss. Indeed, the prolonged levels of uncertainty will only add to the grief and anxiety that employees experience. None of us knows exactly what will and won't be coming back in a post-pandemic workplace. Therefore, we don't know yet what is gone for now and what is gone forever. This influences performance or productivity. 
What Can We Do?
If companies make a concerted effort to understand why employees are leaving and take meaningful action to gain them back, they can turn things into their favor. By seizing this unique moment of uncertainty and offering meaningful purpose and identity, your company could gain an edge in the race to attract, develop, and retain the talent you need to create a thriving post-pandemic organization.
If you're a CEO or a member of a top team, your best move now is to hit pause and take the time to think through your next moves. But don't think through your next moves in a vacuum; include your employees in the process. Start thinking about implementing a performance management system in your organization and do it with the help of your people. If you want to keep people by your side, include them in your plans, include them in setting the performance standards, and show them that their insight is valuable. 
As you implement the performance management system at the employee level, ask the following questions:
Do we have a toxic organizational culture?

It's very important to understand if in your organizational culture, you may have missed some points with toxic leaders. This could put people down before even having the chance to perform. 

Do we have the right people in the right places (especially managers)?

Many employers face the problem of having the right people but not necessarily in the right places. When it comes to managers, this problem can be particularly damaging, especially in hybrid environments, where new leadership skills are required. Skills such as coaching and training capability are very important to develop for managers since in the new reality of work, people need coaching more than ever. 

How was our organizational culture before the pandemic?

If you think that going back to the office means returning to the same culture, you may expect your people to leave very quickly. You should remember that although the needs of your employees have changed, your culture may not have kept up, and any prior organizational weaknesses are now magnified. Employees will have little tolerance for a return to a status quo they didn't like before.

Is our organizational culture based on the idea of transaction?

If your 

only

 response to attrition is to raise compensation, you're strongly telling your people that your relationship with them is transactional and that their only reason to stay with you is a paycheck. Your talent in the organization will always have a better cash offer somewhere else. Our suggestion is to solve the problems of the whole person (not just their bank accounts) and the whole organization.

Are our benefits aligned with employee priorities?

  If before the pandemic you offered free parking or Christmas parties as special benefits, you might want to consider adapting and changing these benefits also.  In a recent survey among people who left their jobs, 45 percent cited the need to take care of the family as influential in their decision. A similar proportion of people who are thinking of quitting cited the demands of family care. Expanding childcare, nursing services, or other home- and family-focused benefits could help keep such employees from leaving and show that you value them.

Employees want career paths and development opportunities

. Can you provide it? Employees are looking for jobs with better, stronger career trajectories. They desire both recognition and development. Smart companies find ways to reward people by promoting them into new roles and into additional levels within their existing ones. This is one way companies can quickly reward and recognize people for good work. 

How are we building a sense of community?

Remote work is no panacea, but neither is a full on-site return. In-person connectivity continues to have massive benefits for your organization. But it will require considerable management attention to be right as health and safety concerns continue to evolve, particularly because employees' needs and expectations have changed. For example, employees with unvaccinated young children may feel unsafe in large in-person gatherings. 
One organization took an inclusive approach by sending out themed staycation packages: a movie night with popcorn and a gift card; a game night with family-oriented games, chips, and salsa; and a virtual spa day complete with face masks, tea, and chocolate. The company created a Slack channel for posting photos and stories, encouraging employees to share these experiences. Another organization encouraged connectivity among employees by offering coffee gift cards to those who signed up to participate in one-on-one coffee chats with employees they didn't know—a perk that improved connectivity and helped people expand their networks.
Employee engagement should focus now more than ever on employee experience. If you want to learn more about employee engagement, employee experience, how to implement a performance management system at the employee level, and how to align the company's values, strategy, and objectives with employees behaviors, follow our Certified Employee Performance Management System Professional course.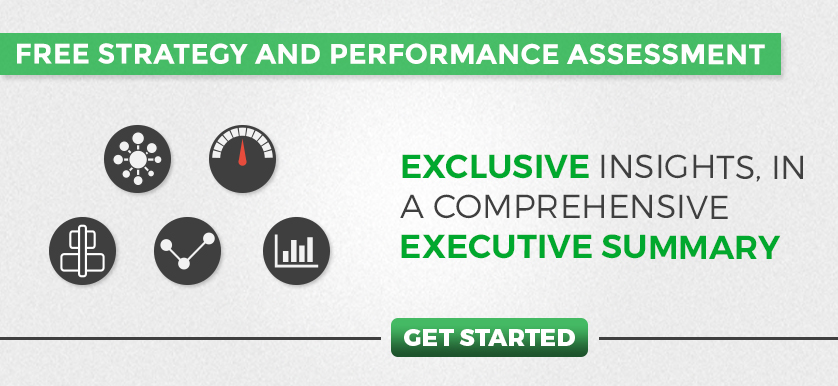 Tags: employees, Great Reshuffle, Great Resignation, Organizational Culture, Performance Management System