Employee engagement in a virtual environment: challenges and breakthroughs
What does business as usual mean now? How have last year's events changed the future of work? How has employee engagement changed? New business models, exponential technology, agile working methods, and regulation are constantly changing how organizations work. Let's take a closer look at lessons learned through the experiences of employee engagement during the COVID-19 pandemic.
The world was shaken, and despite the negative effects of the recent global health crisis, we can all agree on one thing: We learned a lot in terms of organizational change and growth. After businesses were forced to close their offices and manage all their employees remotely, the learning curve for managers was initially steep. Yet this new way of functioning has brought valuable lessons about how to boost employee engagement that should not be forgotten in the new normal.
Employee engagement refers to the emotional commitment an employee has to their organization and its employees, vision, and goals. It is not only about employee satisfaction, high salaries, or benefits packages. Employees who are engaged in their work and committed to their organizations give companies crucial competitive advantages, such as higher productivity and lower employee turnover.
So, let's see some lessons and how some companies managed their organizations and increased engagement in a virtual environment.
1. Choose a supportive management approach.
Some companies have been allowing their employees to work from home even before the pandemic hit. They already have rules and ways to manage teams remotely. Other organizations were completely surprised when the lockdowns happened, having no procedures or ways to manage and assess employees in a remote work setup. Some common online methods used were daily or weekly team meetings and frequent 1-1 check-ins.
For many, having frequent check-ins led to a micro-goal setting and allowed employees to receive constant feedback. This coaching approach has led to performance improvement. It also allows management to easily assess and measure progress while also boosting team productivity, which, in turn, keeps employees engaged and gives them a sense of purpose and achievement in reaching goals. 
INMAGINE's remote working environment was quick to adopt best practices in the areas of employee engagement and retention. This creative company founded in 2001 started an anonymous online feedback channel for employees to share anything, assuring them that lines of communication are open. They have also formed peer support groups according to six personality types. It serves as a platform for employees to exchange stories and thoughts not just about their jobs but also their personal lives. 
2. Assure a flexible and positive work environment.
For most employees, a change in the environment has become the biggest challenge. It is felt in the transition from being physically present in the office, where one can focus on work, to working at home, where varying contrasts abound, such as being alone or having young children or elderly to care for., All of these could be disruptive to any workflow.
That said, the flexible working environment that most employees experienced during COVID-19 has changed our understanding of work-life balance. Working from home has allowed employees to do their work and attend to personal needs (e.g. taking care of children, elderly, and pets and running errands) simultaneously. This has served as a reminder to managers that several non-work-related factors can affect an employee's mindset and engagement.
Employees have proven the ability to maintain the balance between work and personal needs, albeit through a forced testing period. In the post-COVID period, management must not forget the importance of constantly creating a positive work environment for their employees. This must include ensuring that work fits into their employees' lives and not the other way around. When employees feel that their personal needs are valued by management, their emotional connection to the organization is strengthened, and they are more likely to stay.
3. Encourage trust in leadership.
During these challenging times, employees had to trust their leaders to take the right direction and to make tough decisions about the future. A key part of trust in leadership is transparency, which means employees are aware of what is happening within their organization. This is particularly important during a work-from-home scenario, where employees rely on leaders to make crucial decisions for the future of their jobs and the organization. This is why clear, open communication between management and employees on how the organization is tackling COVID-19 is crucial. 
 At INMAGINE, online meetups with founders and online mentoring sessions with the CEO allowed employees of all levels to engage directly with senior management leaders. In these sessions, employees can freely ask questions and solicit feedback. Having a good collaboration platform is another example of how INMAGINE eases the challenges of working from home. INMAGINE uses Bitrix to keep employees updated on work matters, enable employees to chat live online, and create workgroups for discussions and brainstorming. The tech team advocates extra tools to help manage projects and people, Jira. This ensures that all deadlines are crystal clear to everyone, and the pipeline of each project journey is clearly outlined.
4. Build a virtual office watercooler.
For decades, practitioners have gathered around office watercoolers to catch up with colleagues. Casual conversations run the gambit from professional to personal topics. If you and your team are missing these chats, why not create a virtual watercooler so they can continue even if you are not physically in an office? Establish an "Around the Watercooler" team on the Microsoft Teams platform where team members can start or engage in random conversations throughout the day when they need a break. Add an optional standing "Watercooler Conversation" on Zoom during the week to encourage this type of interaction. If your firm uses Slack, check out the Watercooler app, where bots organize random conversations among team members. Ask your employees what platform is best for them.
5. Make a virtual remix of the firm's favorite tax season activities.
Bring back the friendly atmosphere from the fun activities you used to have by creating new virtual versions. Incorporate a "crazy hat day" or "wear your favorite sports team attire" in virtual check-ins. Ask individuals to share interesting backstories about what they are wearing, then vote for the best attire. Host monthly lunch celebrations online to recognize your team's accomplishments. To add to the excitement, have a meal from a restaurant client delivered to the team. How about a bracket selection party for Christmas, New Year Celebration, or other types of celebrations.
6. Reward good efforts.
People want to know that they are appreciated, especially when they work additional hours to help the company achieve its goals. Make it a priority to acknowledge your team members for their hard work. Share success stories during meetings. Pick up the phone, initiate a quick Zoom call, send an email, or write a personal note to say "thank you." Tell them how much their dedication means to you and the management. Send them a gift card from their favorite restaurant or store, movie tickets, or other types of incentives. Do all you can to make your staff feel appreciated and valued. A little recognition can make the difference between an engaged employee and one that has a foot out the door.
To inspire trust in leadership in the post-COVID-19 period, we recommend having frequent check-ins and transparent conversations between top management, head of departments, and employees to feel included in what is happening within the organization. Moreover, it is also imperative for employees to learn about individual growth opportunities.
Leaders who invest in the learning and development of their employees will be encouraging engagement. Learning can be provided not only through professional education and training but also through constructive feedback, a crucial element in achieving a learning organization status. These practices will boost employee engagement and help organizations to retain their employees for the longer term. 
Managing individual and team performance requires up-to-date knowledge and skills. Through The KPI Institute's Employee Performance Management Professional and Practitioner training courses, leaders will learn how to develop a culture of performance and implement performance systems aligned with the strategic goals of the company. Learn more about the course by sending an email to [email protected] or calling T: +61 3 9028 2223 M: +61 4 2456 8088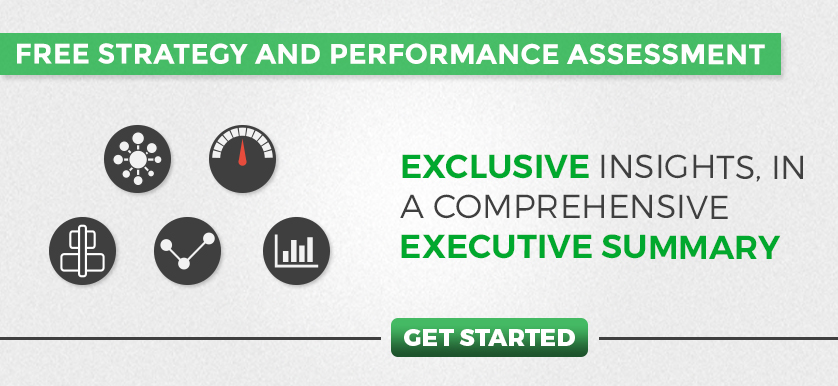 Tags: Employee Engagement, employees, remote work, virtual workplace