From vision, mission and values to KPIs at Tesco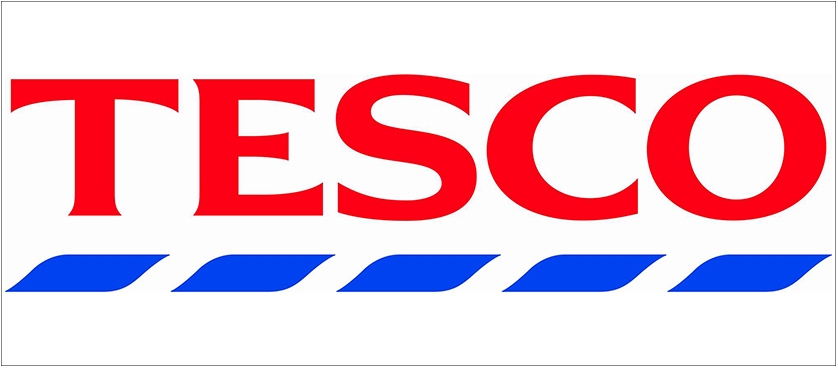 Tesco is one of the largest retailers in the world, with a core business in UK that provides 60% of all sales and profits. In the last years, Tesco's expansion has positioned the company as a leading brand, reaching China, Czech Republic, India, Malaysia, Ireland, Hungary and Poland.
Tesco's philosophy "Every little helps" puts customers, employees and communities at the heart of everything it does. The retailer is focused on providing a great shopping experience for every customer, whether is in store or online.
Core values
"No one tries harder for customers
We treat everyone how we like to be treated
We use our scale for good"
"The Tesco values are embedded in the way we do business at every level. Our values let our people know what kind of business they are working for and let our customers know what they can expect from us." Philip Clarke, CEO Tesco.
Values, besides being inspirational, they gain substance when put in practice. As a commitment for its third value, in 2010 Tesco opened the world's first zero-carbon supermarket Ramsey, Cambridgeshire and was awarded Green Retailer of the Annual Grocer Golds Awards 2012. Tesco aims to be a carbon free business by 2050.
Vision and mission
Tesco's vision has five elements which describes the sort of company it aspires to be.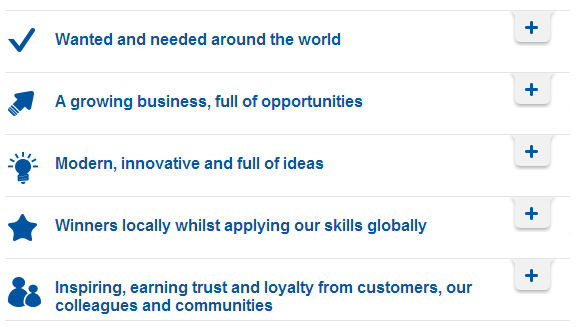 Source: http://www.tescoplc.com/index.asp?pageid=12

The vision encompasses more than one perspective by referring to innovation, way of doing business, employees, customers and communities. It is also concise and easy to grasp by the public. Tesco's core purpose or mission is to "We make what matters better, together." Its values, mission and vision are interrelated and operate as a whole shaping the identity of the company. Together with Tesco's strategy, they have a key role in achieving success. KPIs The vision, mission, values and strategy are meaningless tools if their impact is not monitored and evaluated. Therefore, a wide range of key performance indicators (KPIs) are also used to appraise the progress of the company.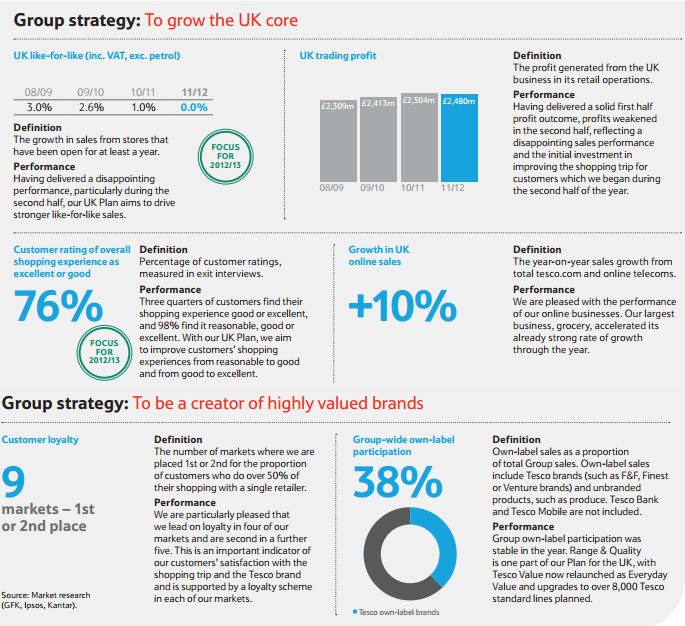 Source: http://www.tescoplc.com/files/reports/ar2012/files/pdf/tesco_annual_report_2012.pdf
Tesco's Executive Committee assess the progress of strategies at corporate level. All of its business units have 'stretching targets' (aspirational targets) for KPIs. KPIs are linked to strategic objectives and the performance of all business units is continually monitored and reported on a monthly basis to the board of directors.
Some of the good practices in working with KPIs deployed by Tesco refer to:
Naming objectives: objectives are clear and they start with verbs: "to be a creator", "to grow" etc.
KPIs are clustered on strategic objectives.
KPIs are accompanied by explanations that enhance the understanding of the performance results.
Data is visualized using bar charts and line charts;
The Tesco Clubcard – an instrument to gather data and build customer profiles. Also, the health profile of a "typical" shop is created by measuring the nutritional value of what customers buy. This is used to set targets to improve customers' health by comparing how the profiles vary across different groups in society and how healthy initiatives impact on customers' shopping over time. Maximizing the value of data represents a strong competitive advantage.
Recommendations:
KPI naming should be standardized to ensure more clarity and efficiency, using symbols like "#", "%", "$". For example "Customer rating of overall shopping experience as excellent or good", can be more simply expressed as "# Customer overall shopping experience", the important details "excellent or good rating" can be mentioned in the definition/ description of the KPI.
Donut charts can be replaced by bar-chart as they are using a lot of space without being an efficient way to communicate data. In the case of condensed data bullet graphs or sparklines can be used.
The success of business is not a coincidence, but a proof of efficient management and leadership. Setting a vision, mission and values shapes the strategy and the manner in which the company does business. Aligning resources and initiatives to achieve strategy is ensured by constant monitoring of activities and deploying KPIs at all levels of the organization.
References:
Image Source: