The 2014 trends in software solutions. Magic Quadrant for Business Intelligence and Analytics Platforms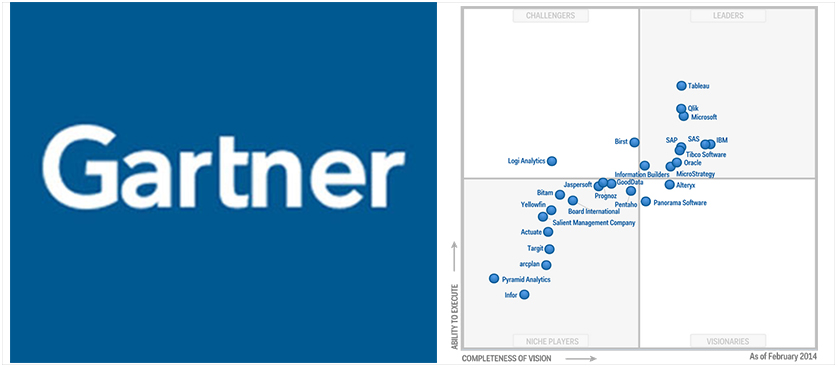 Each February, Gartner releases one of its most important research reports: Magic Quadrant for Business Intelligence. Last year, Gartner changed the name of this Magic Quadrant from "Business Intelligence Platforms" to "Business Intelligence and Analytics Platforms", to emphasize the growing importance of analysis capabilities to the information systems that organizations are now building.
As stated in the most recent Magic Quadrant, 2014 is considered to be a critical year, dominated by the task of making "hard types of analysis easy" and by the increasing complexity introduced by new data sources and new types of analysis (Gartner, 2014).
Some of the most important 2014 trends in BI and analytics identified by Gartner are:
The market is in the middle of an accelerated transformation from BI systems used mainly for measurement and reporting to those that also support analysis, prediction, forecasting and optimization;
Companies and independent software vendors are embedding both traditional reporting (dashboards and interactive analysis) and more advanced ones, such as prescriptive analytics built from statistical functions and algorithms available on the BI platforms;
A "race" to fill the gap in governed data discovery: Leaders, which "own" the installed base market share, are trying to address that by focusing their new product investment on business-user-driven data discovery and analysis, Qlik plans to release a completely re-architected, enterprise-ready version of its platform, QlikView, while Microsoft, MicroStrategy and SAS have surpassed others when it comes to integrating their enterprise and new data discovery capabilities.
Advances in self-service data integration, which include: automatic semantic identification, the automation and encapsulation of advanced analytics, exploration with natural-language query technologies. IBM and SAS are drivers of these new approaches;
2014 may be a tipping point for cloud adoption: 45% of respondents to Gartner's BI and analytics platform Magic Quadrant survey mentioned they would place their mission-critical BI in the cloud.
Some of the most notable changes by comparison with the 2013 Magic Quadrant are:
Capabilities added: geospatial and location intelligence, embedded advanced analytics, business user data mash-up and modeling, embeddable analytics, support for big data sources;
All vendors in the Leaders quadrant were moved to the left in terms of Completeness of Vision, which reflects the fact that no vendor is fully addressing the critical space in the market for "governed data discovery";
In 2013, Tableau and Qlik occupied similar positions in the Leaders quadrant. In 2014, Tableau surpassed Qlik, as customers rated it as one of the best vendors for the fourth year in a row.
If in 2013, the Visionaries quadrant, dedicated to those software solutions rated as thought-leaders and innovators was empty, in 2014 Alteryx and Panorama Software migrated toward this quadrant due to their high scores for innovation, market understanding and product strategy.
Gartner concludes by mentioning that the market for BI and analytics platforms will remain one of the fastest-growing software markets. Also, they state that the compound annual growth rate for the BI and analytics space is expected to be 7% through 2017, due to: continued investments in data discovery, enhancements in and greater integration of collaboration and social capabilities, as well as the integration of BI and performance management linking planning and execution.
For a deeper understanding of trends when it comes to software solutions and the market's evolution in the last two years, access the Software section of our reports Performance Management in 2012 and Performance Management in 2013.
References:
Image source: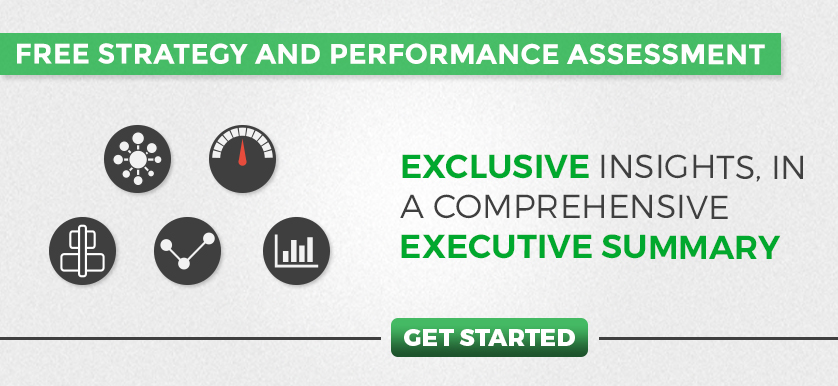 Tags: Business Intelligence, Magic Quadrant, Software Solutions