The 2011 Magic Quadrant for Corporate Performance Management Suites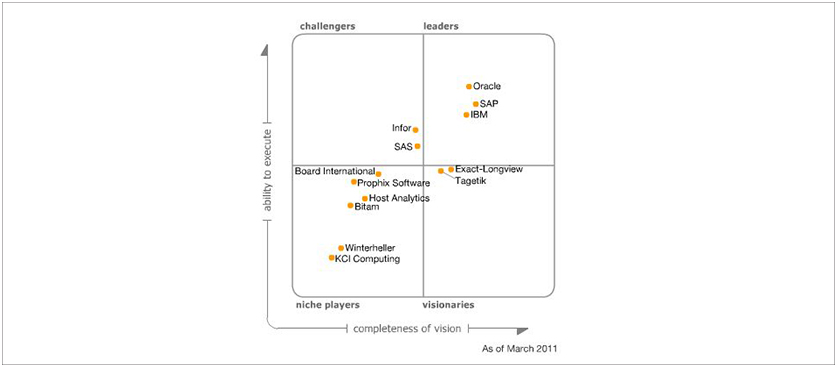 Gartner has released the 2011 Magic Quadrant for Corporate Performance Management (CPM), a concept defined by Gartner (2011) as "processes used to manage corporate performance (such as strategy formulation, budgeting and forecasting), the methodologies that support these processes (including the balanced scorecard or value-based management), and the metrics used to measure performance against strategic and operational performance goals".
While the CPM market is populated with many vendors, some offer a broad range of solutions and others have limited, specific applications. The goal of Gartner's Magic Quadrant is to present a global view of the main vendors that offer CPM suites that organizations seeking to implement a CPM strategy should consider.
The main findings of the research in terms of CPM market are (Gartner, 2011):
Despite the economic recession and a decline in overall IT spending at global level, spending on CPM solutions remained positive. CPM is now considered a mature market that will show steady growth in the future, of 5% to 10% (compared to more than 20% it achieved in prior years);
The market is dominated, in terms of market share, by the three CPM megavendors – Oracle, SAP and IBM – as leaders with high completeness of vision, as well as high ability to execute. However, although they all have strong product portfolios, there is still uncertainty among users about these vendors' future product road maps;
The fastest-growing vendors of CPM solutions (with 31% and 38%, respectively) were Bitam and Clarity Systems (acquired by IBM in 2010);
Overall, this year has seen a stable market in which the vendors have focused on execution, more than on large-scale vendor consolidation and portfolio rationalization.
Regarding the trends and patterns in the purchase and use of CPM solutions by end users, Gartner's research revealed the following aspects:
CPM purchases changed in context, focusing on cost optimization as a key theme to an increasing number of organizations planning for growth in 2010, after the economic downturn;
In line with a general desire to leverage software assets already purchased, some clients seemed to focus on improving existing CPM or legacy implementations rather than look at new CPM investments. This lead to a do-it-yourself approach, leveraging Excel or already-purchased online analytical processing (OLAP) technology;
A common approach in 2009 and early 2010 was to purchase a single CPM component, most often Budgeting, Planning and Forecasting (BP&F), or financial consolidation and reporting, as opposed to a full CPM suite;
However, clients that have established applications for BP&F and reporting are now looking more at strategy management and profitability modeling to increase the scope of their CPM solutions.
Reference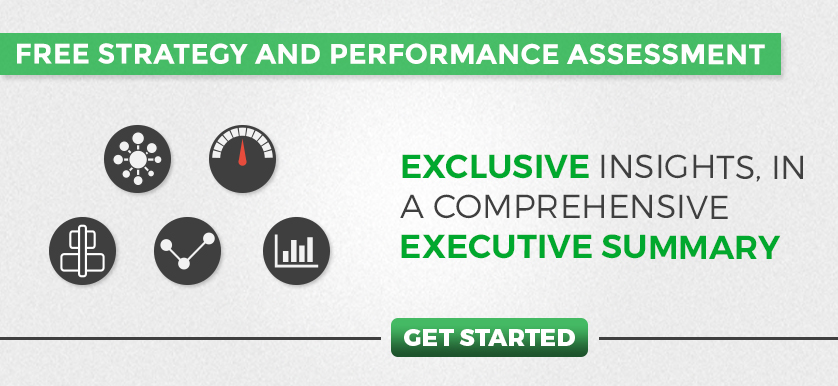 Tags: Business Intelligence, Magic Quadrant, Research, Software Solutions