Tapping into the future of improved performance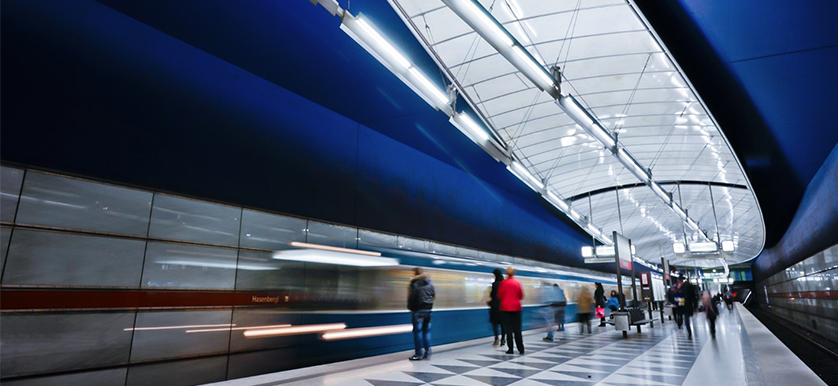 If anyone should ask us to take the bus to work instead of our car, we would, most probably, refuse them. The first question to pop into our mind would be: "Where would I buy a ticket from?" What if the solution would be as easy as reaching into our pockets and grabbing our phone? Would we reconsider our options, then?
The Near Field Communication (NFC) Technology might be the answer to bringing together issues related to both operational and personal performance that appear when it comes to public transportation. NFC is a wireless technology that enables interactions between different electronic devices. This means that we can now check fares online with our mobile phones, while purchasing fare tickets and reservations. In terms of public transportation, this translates into easier and quicker ticket purchases.
NFC directly impacts two important dimensions: on the one hand there is customer satisfaction, by avoiding unpleasant queues, while on the other hand there is personal time management, as it represents an easy, convenient, contactless ticketing and payment solution that facilitates on-the-spot boarding.
All the information travelers need can be accessed from the NFC enabled phones: timetables, current location and maps, special discounts and travel offers, taxi services. Also, the virtually stored tickets are more durable, less likely to be lost and environmentally friendly.
Transportation companies also benefit from reduced operating and maintenance costs by cutting down the use of paper tickets, ticket machines, kiosk maintenance, as well as expenses generated by ticket sellers and ticket collectors. Through the use of the NFC Technology, the public transportation financial performance is boosted due to a decrease in production, storage and distribution costs. Risk management also stands to be improved through the use of NFC enabled phones. On-line ticketing and reservations enable fraud prevention, customer protection and a minimum of delay that used to come with blocking previous contactless cards. Furthermore, revenues can increase due to significantly reducing the previous queuing time when buying fare tickets.
It is believed that our phones may become the milestones of our existence. While we are more likely to leave home without our wallets or house keys, we seldom forget to leave home without our phone. Consequently, tapping an NFC enabled phone at a contactless reader may contribute to boosting our personal performance in terms of time, efficiency, safety, satisfaction, convenience and easier usage of our electronic devices. Public transportation now means fewer missed buses and trains, no more searching for spare cash to buy fare tickets, no more standing in line in front of kiosks and ticket machines. This technology is, ultimately, the expression of a deep connection between personal and operational performance.
So, what if someone told you, that instead of taking your car to work, you could tap your phone into getting to the right place, at the right time, with practically no effort at all?
Resources:
Image Source:
Tags: Innovation, Performance Management, Transportation performance