What is reverse logistics and how can it affect performance?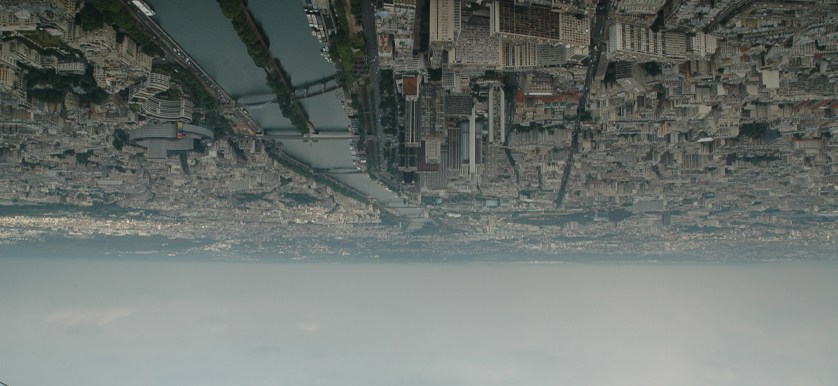 The Council of Logistics Management defines Logistics as "The process of planning implementing, and controlling the efficient, cost effective flow of raw materials, in-process inventory, finished goods and related information from the point of origin to the point of consumption for the purpose of conforming to customer requirements."
Reverse Logistics, on the other hand, is the process that includes all the above-mentioned activities, only performed in reverse order. More precisely, reverse logistics refers to the procedure of moving goods from their typical final destination back to their origins. This operation is meant to recapture value from products or to properly dispose of them.
The objectives of reverse logistics include, among others:
Improve the quality of products and services by returning defective products and equipment;
Improve supplier relationship due to the return of difficulty to sell products;
Reduce costs related to packaging and auxiliary materials;
Be actively involved in protecting the environment.
Thus, reverse logistics provides a wide range of opportunities for improvement, ranging from customer service and returns processing, to supplier management and unexpected revenue sources.
The implementation of reverse logistics activities stimulate several key areas that influence performance and which, in the end, have a positive impact on revenue.
Reverse logistics activities are typically processes an organization performs to collect products which are either used, unwanted, damaged or outdated. Packaging and shipping materials returned from the end-user or reseller are also included in this process. Once a product was returned, the organization has many disposal options from which it can choose.
The figure below shows how the recovery value is increased by implementing such activities: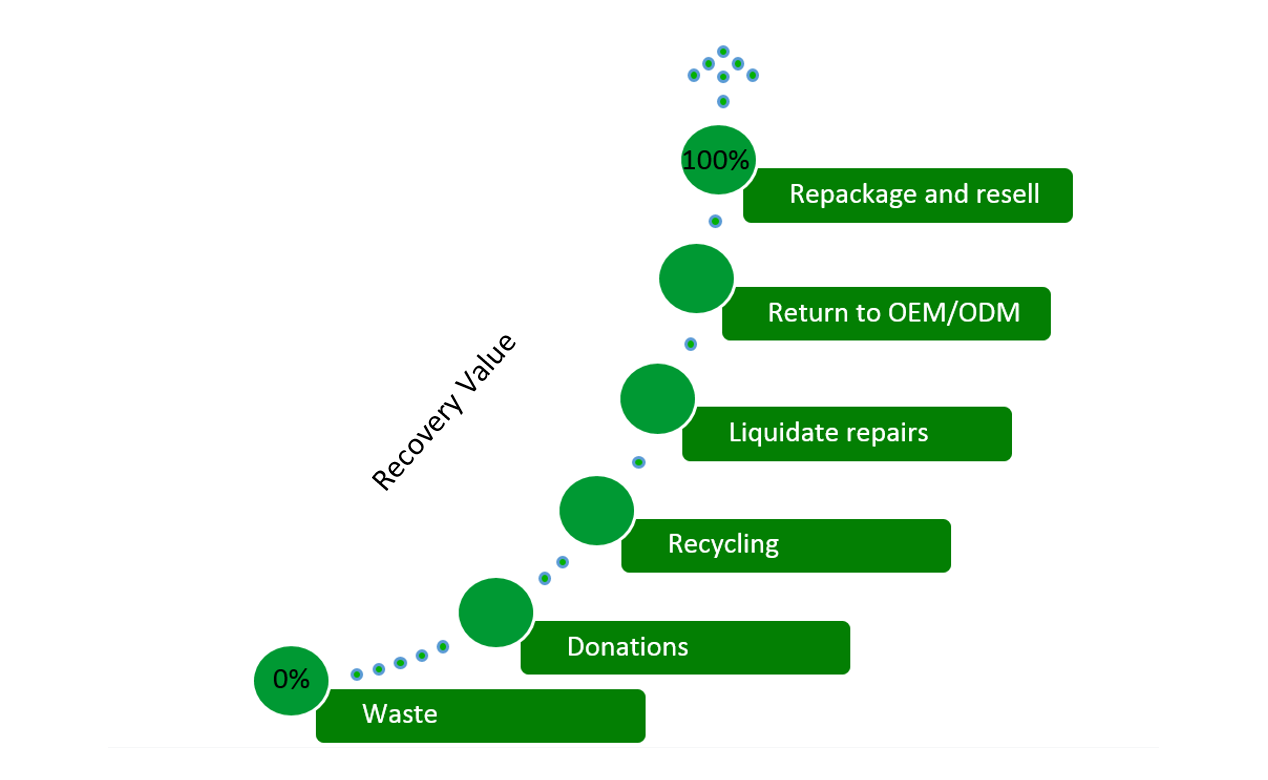 Following the completion of a reverse logistics process, the products returned may be sold again but only after being reconditioned, repaired or re-manufactured. However, such products can never be sold as new ones.
When the product cannot be brought back into working order under any circumstances, either because of its poor condition, legal or environmental repercussions, the organization will try to dispose of it with the smallest amount of cost implications.
The organization will retain any materials that still hold value and which can be reclaimed. Other materials that the organization can recycle are removed from the product before finally sending what remains of it to an authorized center, to be properly disposed of.
Usually, packaging materials returned to an organization can be reused. For example, shipping containers or pallets can be reused many times before their disposal. Damaged containers or pallets can often be refurbished and then utilized for the remainder of their life-cycle. The work required to recycle such a product for future uses can be made in-house or with the help of an outside company specialized in repairing shipping containers or pallets.
At the end of the product's life-cycle, when no more repairs can be made, the reusable materials left of the transportation packaging are salvaged while the rest are sent to an authorized disposal center. In some cases, however, another purpose is given to those materials.
European laws oblige companies to take back the transportation packaging used for their products. Therefore, to reduce their costs, European organizations try to reuse these materials as much as possible.
Strategic variables are not only business elements with a long-term bottom line impact. Organizations should manage their strategic variables for the sustainability of the company. Solutions such as reverse logistics are more than just tactical or operational answers to a problem.
Image Source: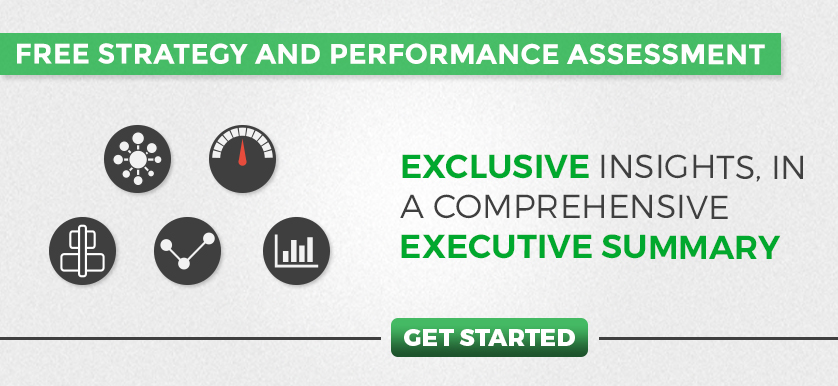 Tags: Ask the Experts, Logistics performance, operational performance