Improving operational performance at Metro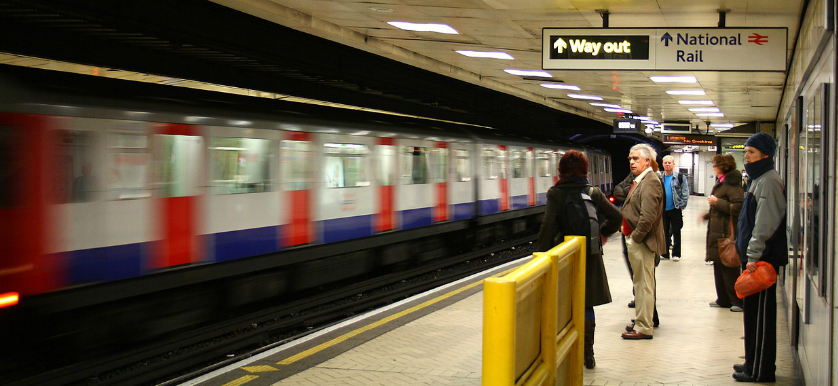 The metro has become, for large cities at least, one of the most used transportation means. It is fast, affordable, and accessible from all areas of the city.
Metro Corporation, the operator of the Melbourne rail system, strives to improve its performance on a daily basis, in terms of both punctuality and delivery. A train is considered to be on time if it comes either 59 seconds earlier, or 4 minutes and 59 seconds later than scheduled.
In terms of punctuality, the target is to run the service on time in 88% of cases, while in terms of delivery, the target is to run at least 98% of trains according to the established timetable.
On its website, Metro publishes its performance results on a daily basis. Current results are higher than the target in both cases. For example, the average results for March 2015 are 98.5% for % On time delivery and 92.1% for % On-time arrivals.
The prior rail network operator, Connex, had a much lower performance than Metro. In 2009, when Metro took over the network, punctuality was below 85%. In 2011, Metro was struggling to avoid penalties for not meeting contractual targets, as was stated in a previous article.
Now, when results exceed targets, there is still place for improvement, because when compared to the parent company, based in Hong Kong, where trains arrive on time in 99.9% of cases, Melbourne results do not seem that high anymore.

In Hong Kong, Metro runs about 20 hours per day, which is translated into 8,000 trips. Furthermore, it manages to do this on time almost every time of those 8,000 journeys! In 2015, the company had 120 consecutive days without a single delay over 8 minutes. This operational performance is also reflected in the company's financials because, on average, 1 trip costs the company only about $ 1.
According to Robert Cervero, professor of city and regional planning at UC Berkeley, Hong Kong Metro is the "best designed, best operated, and most successful metro systems in the world".
So how do they manage their performance?
One of the key success triggers is the software used to monitor all trains in real-time. Super OCC, as the system is called, brings all control centers in one place. Large screens with graphs showing real-time progress help operators spot problems in a glimpse.
Moreover, once the running schedule ends (around 1 a.m.), more than 1,000 employees start checking the tracks and the trains, in order to maintain the system functional. Radio-frequency identifiers are used to monitor the trains and provide an early warning in case of potential problems. Also, infrared monitors on tracks are used to detect cracks too small for the human eye to detect.
The Hong Kong parent company's expertise and technology are implemented step by step in all cities where Metro operates, one more reason why in Melbourne as well, the company is expected to have great performance results.
However, there are times when trains skip stations or run short services to make up lost time and minimize the number of residents in delay. This causes dissatisfaction among citizens because it seems to be a quite common technique used by the metro operator. In March 2015, alone, the company seems to have shortened 550 services in the course of a week.
The company sustains that the majority of delays are outside its control, including here police interventions, people being hit by trains, ill passengers, or vandals.
In an effort to minimize them, the company is considering employing more staff to manage crowds in stations, and even handing out food in the morning to stop people from fainting in overcrowded peak-hour trains: "We're trying to work out ways we can give people energy bars in the morning – if you've skipped breakfast, have one of these."
Besides these out of control delay causes, there are the delays caused by Metro's operational failures, including faults with signals, trains, and tracks, or driver errors. One initiative taken in this sense was the introduction of a new automated system, PRS, designed to automatically record train arrival and departure times. Prior to this system, Metro staff kept track of this data manually, and then the Public Transport Victoria had to cross-check it using its own samples, which was a time-consuming operation.
The need of making data available to the Government comes from the bonuses related to performance results achieved by the metro operator. In the last one and a half years, Metro received bonuses worth $16.7 million.
Apparently, these good results were achieved because the company altered the services provided to citizens (incomplete services and stations skipped, leading to delayed passengers). Daniel Bowen, the spokesman for the Public Transport Users Association, sustains that "Bypasses and short-running can disrupt hundreds of passengers on each train and the fact that they're happening so often is a cause for alarm".
Punctuality above all, literally
It seems the company is too focused on reaching its punctuality and delivery targets but "forgets" about its clients, Melbourne's citizens. The company receives a quarterly performance bonus, based on a "passenger-weighted minutes" formula, but it also applied penalties in case it fails to deliver their service accordingly.
However, as the penalties differ (a higher penalty is applied for a train running late during peak hours than for a train running late during off-peak hours, and a higher penalty is applied when a train is canceled rather than when the train runs short), the operator chooses to skip stations and to run short services, while still reaching its performance targets and obtaining its bonuses.
For example, from the 550 services altered in March, only 151 were officially recorded as canceled. Such practices cause citizen dissatisfaction, who spot the opportunity for the Government to apply higher penalties or to increase the performance targets needed to be met by the metro operator.
Despite its drawbacks and the need for further improvement, Metro remains, without a doubt, an operator with good performance results, especially in Hong Kong, but also worldwide, wherever the company managed to expand.
In Melbourne, for instance, it succeeded in making the rail network more reliable. Even if the trains are almost as punctual today as they were 10 years ago, there are now around 100 million more passengers using the system each year, which makes this a good performance in itself.
Image: