Ranking hospitals performance by web presence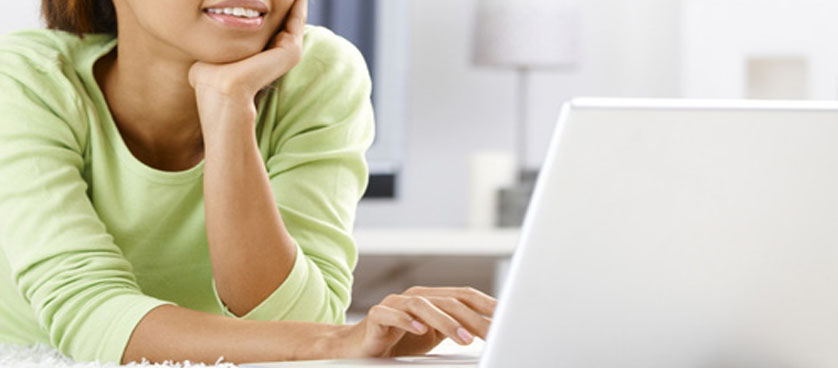 A previous blog post, USA top hospitals ranking based on performance improvement, presented the Thomson Reuters 100 Top Hospitals: National Benchmarks, an annual, quantitative study dedicated to measuring performance across the industry, that identifies the best hospitals in USA, overall, as measured on the 100 Top Hospitals Balanced Scorecard.
Continuing the incursion into the most popular and used hospitals ranking, this post presents the "Ranking Web of World Hospitals", an initiative of the Cybermetrics Lab, a research group belonging to the Consejo Superior de Investigaciones Científicas (CSIC), the largest public research body in Spain.
Although the original aim of the Ranking was to promote web publication, supporting open access initiatives, electronic access to scientific publications, nowadays it also facilitates the ranking of institutions based on web indicators. This type of ranking can better reflect the whole picture, because it covers not only only formal (e-journals, repositories), but also informal scholarly communication media. The ranking is not only focused on research results but also in other indicators which may reflect better the global quality of the scholar and research institutions worldwide (Cybermetrics Lab, 2010).
Design and Weighting of Indicators
The Web indicators measure electronic contents, especially those used for scholarly communication, but also basic information about the hospital, its organization, services and personnel. The rank takes into account both the volume of information published and the impact or visibility of such contents measured by the number of external links the web pages received from others.
Four key performance indicators were obtained from the quantitative results provided by the main search engines:
Size (S): # Pages recovered from four engines: Google, Yahoo, Live Search and Exalead.
Visibility (V): # Unique external links received (inlinks) by a site can be only confidently obtained from Yahoo Search, Live Search and Exalead.
Rich Files (R). After evaluation of their relevance to academic and publication activities and considering the volume of the different file formats, the following were selected: Adobe Acrobat (.pdf), Microsoft Excel (.xls), Microsoft Word (.doc) and Microsoft Powerpoint (.ppt). These data were extracted using Google.
Scholar (Sc): #Papers and citations for each academic domain (Google Scholar). These results from the Scholar database represent papers, reports and other academic items.
The Ranking Web of World Hospitals offers more than ranking, by sharing ten best practices, regarding URL naming, website content, popularity and statistics etc. An interesting aspect with regards to this ranking is that the 1000 hospitals ranked are also split by continents, illustrating also top hospitals on each geographical area.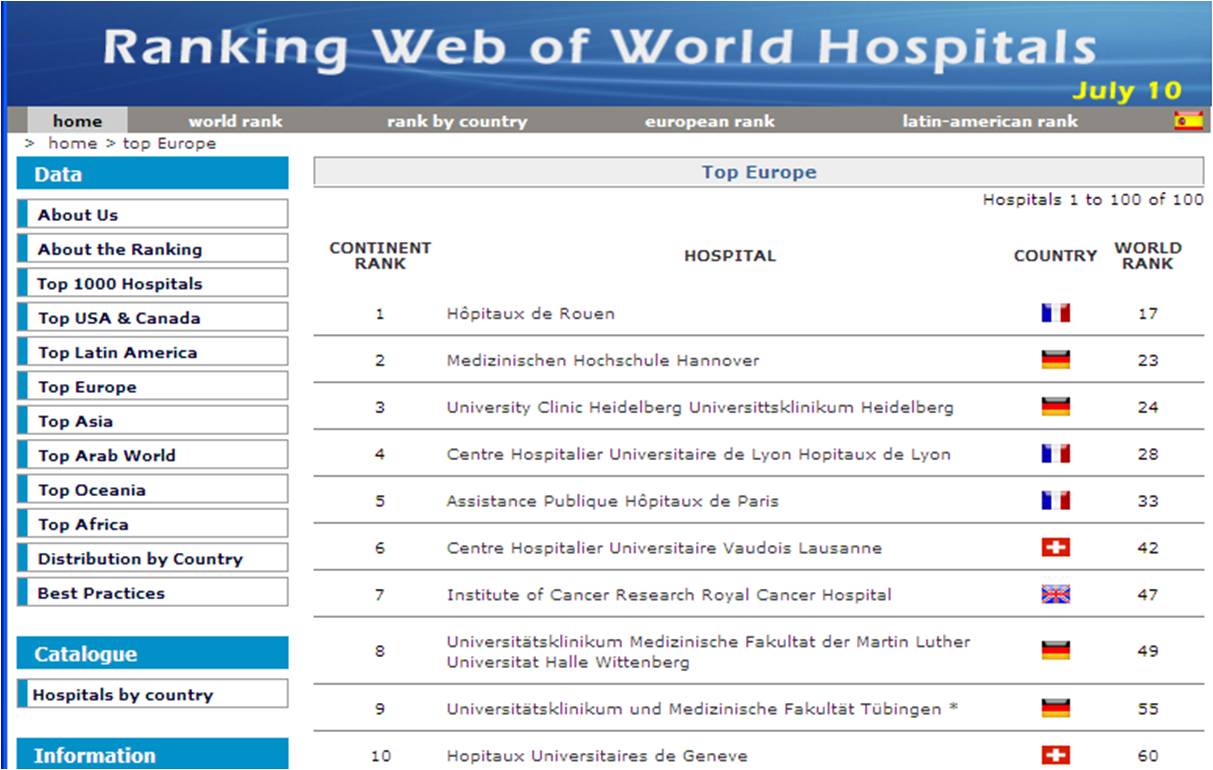 The Ranking Web of World Hospitals was introduced as a tool for showing the commitment of health organizations to the electronic publication and dissemination of academic information related to medicine. The Top Hospitals should be prone to share their information not only with other colleagues (physicians, researchers, scholars) but also with the rest of society, patients, community leaders, managers and citizens in general. The ranking  intends to motivate both institutions and scholars to have a web presence that reflect accurately their activities (Cybermetrics Lab, 2010).
References:
Image Source: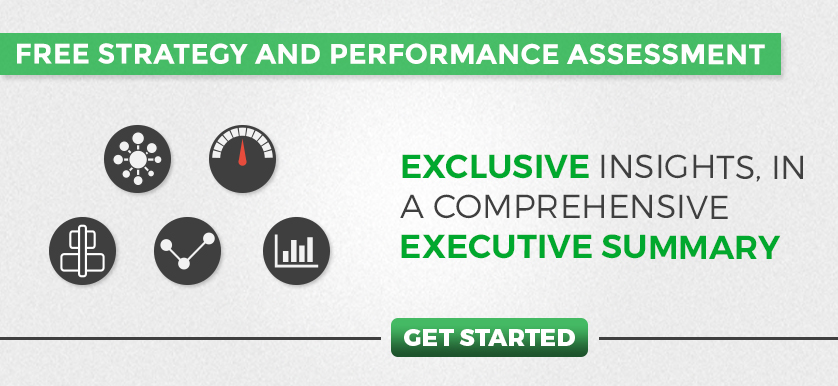 Tags: Healthcare performance, Hospitals, KPI, Performance in USA, Ranking Web of World Hospitals