Measuring the LinkedIn Social Selling
In order to reach your goals, it is quite important to consistently measure your performance or that of your competitors, so that you can benchmark your efforts with theirs. Such measurement can also be applied to a marketing activity known as social selling.
Social sellers, those who use LinkedIn as their tool for engaging and establishing a relationship with prospective clients, have to always maintain a very delicate balancing act when it comes to their daily activities: evening out quantity with quality.
Social media communication has become something very common nowadays. As with normal communication, people love to build relationships and this is almost always transcends into business, on certain online platforms or in certain environments.
Social selling did not happen overnight. In the earliest stages of the selling process, customers used to analyze various company details and characteristics, and compare products by weighing the pros and cons.
Nowadays, more and more customers have started doing advanced research and gathering more information about products or services, in order to interact with brands directly.
The phenomenon of social selling
Social selling is defined by LinkedIn as "the most effective way to leverage that brand to fill your pipeline with the right people, insights and relationships."
So following up on this, LinkedIn issued a survey, entitled State of Sales 2016, focused on how salespeople use technology in their day-to-day work, in order to achieve improved results.
The study was held between December 2015 – January 2016, and focused on 1017 sales or business development specialists. It discovered that more than 90% of sales professionals are using social selling tools such as LinkedIn, Twitter and Facebook, with 41,6% of respondents considering the Relationship Building Tools as being very impactful.
Given the fact that social selling has increased and is yielding more results than ever, sales representatives should measure and track their results. As Michael LeBoeuf, American business author and former management professor at the University of New Orleans, said in his book, The Greatest Management Principle in the World, "the things that get measured are the things that get done."
Sales professionals acknowledge that it is really important to work in a structured manner, having in mind clear goals when they design and apply their social selling campaigns. They need to learn and develop new skills and use social media tools in order to succeed in selecting and reaching their target audience.
Executives demand from social sellers to increase profit and drive the ROI of the organization. This is the reason why implementing a stable system to track and evaluate any social selling activity is seen as extremely valuable.
Quantitative KPIs in Social Selling
Not long ago, LinkedIn created two very useful tools: the Sale Navigator, a premium service designed especially for sales professionals, which is a functional tool used in the selling campaigns and the Social Selling Index, a free-to-use tool, designed for a larger user base.
The Social Selling Index or SSI for short, is based on a questionnaire, used to survey the  top 5000 sales reps about their practices regarding social selling. SSI measures the effectiveness of a salesperson's personal brand: how he finds the right target audience, how he engages with it, does he use appropriate insight when doing so and how does he build a strong relationship.
SSI measures your sales performance on a scale from 0 to 25, and converts the results into an SSI score.
The SSI Index analyzes the following KPIs:
A profile's completeness
# of received endorsements
# of published posts
# of followers gained by posting
# of connections
The acceptance rate of your connection requests
# of shares, likes, comments and re-shares
# of messages sent and the response rate
# of groups joined
The engagement level within those groups
# of people searches
# of profile views
# of days active
Now, if we were to prefer a more in-depth analysis, the aforementioned Sales Navigator has a premium version, which also uses the SSI Index and has a few bonuses over the free-to-use option:
# of people searches within the Sales Navigator
# of lead builders and advanced people searches in the Sales Navigator
# of profile views in the Sales Navigator
# of leads saved within Sales Navigator
# of accounts saved within Sales Navigator
The Sales Navigator also has the possibility to notify its users and show them how to improve their SSI Score. It also measures the performance of both individuals and teams. This analytical way to rate and audit otherwise subjective selling campaigns can prove of great value for any sales professional.
Qualitative KPIs in Social Selling
The qualitative criteria of social selling has the potential to help social sellers have a better understanding of the whole process. Let's see how quantitative and qualitative can work together.
The quality of your connections depends on your targeted leads. This can be understood by analyzing the quality of the following:
The social seller's professional brand on LinkedIn

---

His capacity to build the right network of prospects

---

His level of insight, which can be measured by observing whether he publishes valuable content or not

---

His Key Account Relationships
In general, these four qualitative elements should impact any social selling campaign and by taking heed of them, sales reps become problem solvers. When a social seller checks who's viewed your profile, it is like checking one's voice mail on your cell phone and seeing who called you but didn't leave a message.
Remember, the ability to build relationships is an art, as Shannon Belew, a social media, content and online marketing professional, also explains this in her book, The Art of Social Selling:
"Social selling is just another tool for you to use – it's an extension of the traditional sales process that you've already mastered".
All things considered, a social selling strategy is no different than what sales teams are already doing by phone, e-mails or face-to-face meetings.
It is simply a new trend, in an era in which novel tools, like the ones mentioned in this article, can help them, as sales professionals, to get in contact with potential clients or better yet build a long-lasting relationship with them, all the while maintaining high professional performance levels.
Image sources: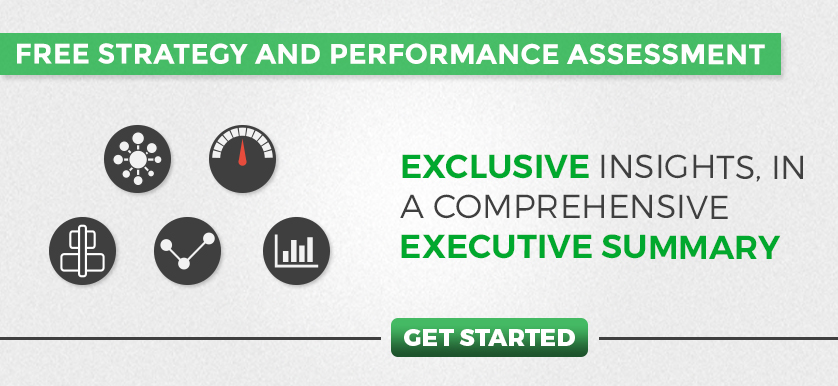 Tags: LinkedIn, operational performance, Social Media performance