Lessons for a Leader: Improving the Employer-Employee Relationship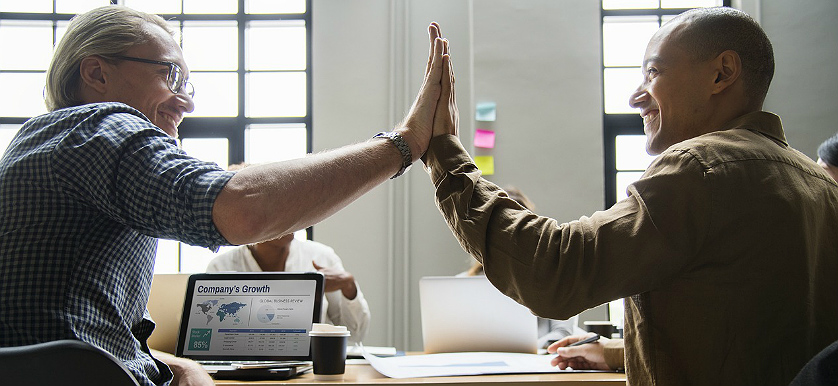 Employees are a company's most valuable asset. The way they feel at work has a huge impact on an organization's results. For them to have an environment that nurtures safety & support, where they are encouraged to be productive, creative, disciplined and come up with novel ideas, they need strong relationships that they can count on.
Most of them are inhibited, because the relation with their superior is precarious. Therefore, the leader has the responsibility of building relationships with his subordinates, but also creating an environment where people feel comfortable communicating with each other, regardless of their level in the hierarchy.
Here is a short list of suggestions for those leaders out there that need guidance in managing the relationships within their organizations.
Horizontal hierarchy structures
Employees feel more comfortable in horizontal hierarchical structures, because it naturally provides a simpler way of communication. While this is highly dependent on the organizations' size and internal constitution responsibilities tend to become distributed more equally.
This is due to the fact that in large corporations, there are many departments and small teams which respond to a team leader, and one can supervise and encourage team members in cooperating with each other and cultivate relationships.
Networking
Feeling comfortable in approaching a person is directly connected with the time spent together and context. The same principle applies to business world, where leaders will talk to their members of staff only on occasion, which creates a "stage freight" sensation for employees.
Instead of doing this, it is recommended to plan activities that involve leaders and employees as well, like team-building events or luncheons. For leaders, the best piece of advice is to retrace their career steps and lead by personal example, knowing that a few years in the past, the tables were turned the other way.
A trip down memory lane might help them an create an environment that nurtures relations, just like the one they either experienced or always wanted to have.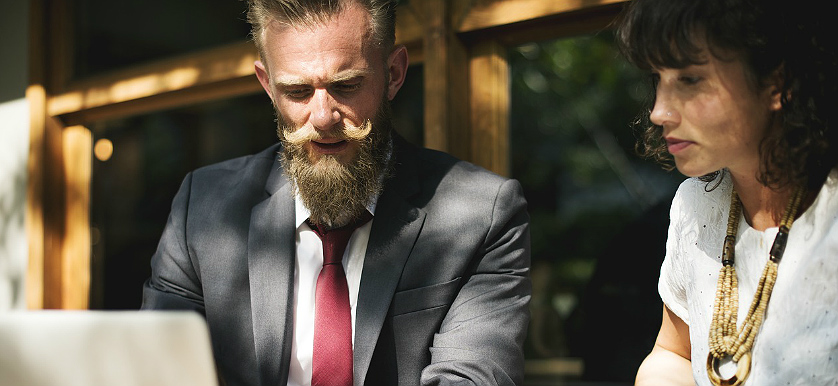 Developing employees
The primary responsibility of a leader is to develop their employees on a professional level. In doing so, they leave a lasting & positive impact on interpersonal relationships. By preparing one's employees for the next steps in their careers, leaders establish a relationship of trust which helps improve all types of communication.
The 3 stages of a relationship
In their 1987 research paper – Toward a Psychology of Dyadic Organizing, Graen and Scandura noted that there are three stages to a relationship.
role assignment – assigning a role in the team after the interview;
role making – solving tasks after being assigned a role;
role routinization – nurturing a sympathetic relation between the leader and their employees, learning to know each other, trust each other, and growing a mutual sustainable relationship.
Impact on performance
Maintaining a healthy relationship between a leader and their employees is of paramount importance and has a tremendous impact on their performance. People are beings that rely on their emotions in general, but even more so in relationships.
One's relation with their superior is no exception. Those employees that are motivated, encouraged, offered support in their time of need and whose accomplishments are acknowledged will generally bloom and become more productive.
A leader that does not support, motivate or guide their employees, and is generally absent-minded about such things will not result in determined staff members, who push for the very best. In addition to this, a lack of positive interaction between these two parties might result in the employees' self-esteem levels dropping altogether.
It is also important to note the way feedback is communicated. Positive reinforcement will always provide better outcomes than negative reinforcement.
Moreover, there is no one-size-fits all feedback method. Everything is dependent on your employees' characters. Some people respond better to hype & excitement, while others prefer a much more serious and grounded approach. Getting to know each employee's personality will allow you to tailor your attitude, in order to match theirs.
Be there for your employees
One of the easiest and most important concepts, at the same time, is availability or in layman's terms, being there for your employees, when they need it. When leaders are available, they break a barrier in communication. Employees suddenly feel confident in making contact, knowing they are going to be listened to.

Prioritizing one's employees has invaluable effects on the relationship between them and their manager, which will ultimately trickle down to impact the end results.

A leader sets the tone for their team in terms of communication, work ethic and behavior at the workplace. A leader's approach to relationships will leave a lasting mark on all of their interactions.

Open communication, trust and mentoring will have a positive impact on all of the parties involved and will create a sustainable & productive working environment.

Image sources:

Tags: Emotional Intelligence, Employee Engagement, Employee Performance, Leadership, Social networking


Fatal error: Uncaught Error: Call to undefined function wp_related_posts() in /home/performa/public_html/wp-content/themes/yoo_nano3_wp/warp/systems/wordpress/layouts/single.php:27 Stack trace: #0 /home/performa/public_html/wp-content/themes/yoo_nano3_wp/warp/src/Warp/Helper/TemplateHelper.php(49): include() #1 /home/performa/public_html/wp-content/themes/yoo_nano3_wp/warp/systems/wordpress/layouts/content.php(50): Warp\Helper\TemplateHelper->render('layouts:single') #2 /home/performa/public_html/wp-content/themes/yoo_nano3_wp/warp/src/Warp/Helper/TemplateHelper.php(49): include('/home/performa/...') #3 /home/performa/public_html/wp-content/themes/yoo_nano3_wp/layouts/theme.php(631): Warp\Helper\TemplateHelper->render('layouts:content') #4 /home/performa/public_html/wp-content/themes/yoo_nano3_wp/warp/src/Warp/Helper/TemplateHelper.php(49): include('/home/performa/...') #5 /home/performa/public_html/wp-content/themes/yoo_nano3_wp/index.php(13): Warp\Helper\TemplateHelper->render('layouts:theme') #6 /home/performa/public_h in /home/performa/public_html/wp-content/themes/yoo_nano3_wp/warp/systems/wordpress/layouts/single.php on line 27