5 Tips to Increase Employee Engagement within any Organization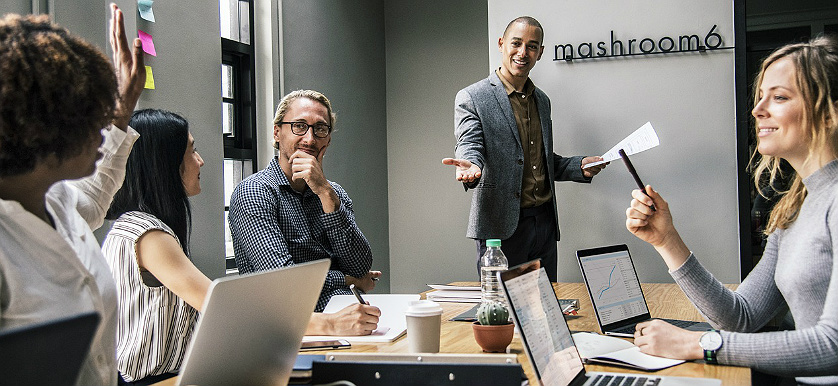 Are you constantly worried about employee engagement? Well, you're not the only one, as increasing employee engagement in the workplace can indeed be a tricky task to pull off.
As an employer, it is necessary for you to find ways to improve employee engagement in the entire workplace. The importance of employee engagement cannot be overstated and henceforth, it has been proven crucial for reducing staff turnover, improving productivity & efficiency, and retaining customers at a higher rate to make marginal profits.
Above all, engaged employees are happier both at work and at home, which boosts the overall energy and enthusiasm of any organization.
In this article, we will be looking at the five key points which may help you increase employee engagement.
Now, there are a handful of reasons that play a crucial factor in employee engagement as a whole. To truly understand the term, let's break it down into two parts.
At first, we have Engagement, which is the ability to be present, focused, and energized and more interestingly, fills the employee with great joy and determination. Afterward, we have Purpose, which drives the foundation of engagement, providing people with goals and aspirations.
Allow a flexible environment
One of the keys to expanding employee engagement at work is to enable flexibility. This does not just give your employees the opportunity to alter their work routines as they find fitting, it also allows them to do so purposefully.
On average, most businesses don't believe their employees with regards to completing their work without the manager's supervision, however, most employees in today's knowledge economy are unlike previous generations. They value transparency and accountability more heavily.
When you offer your members of staff flexible hours, instead of the rigid 9 to 5 desk timings, oftentimes they tend to be more productive, engaged, and happier.
Try to remain authentic
Remember that strong teamwork can only happen if there is a sincere relationship between the employer and their employees. Such a relationship also strengthens the notion of trust. As a manager, try your best to bear truthful relationships, in order to develop more commitment at your workplace.
When your employees understand that their workplace promotes an open-minded environment, with no phony coatings, even the most introverted individuals will progressively open up and become part of the team.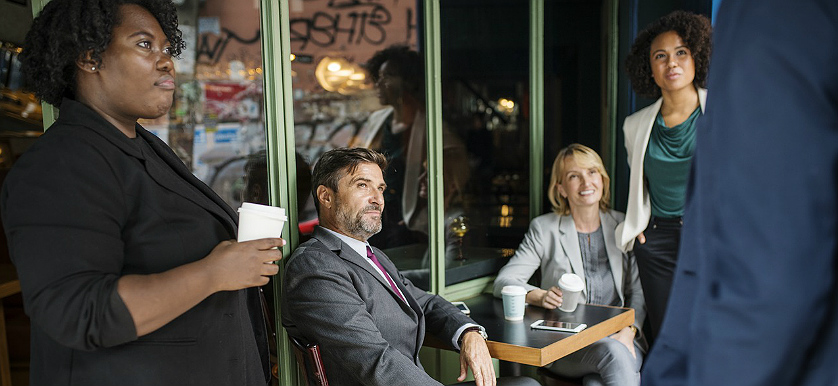 Remind them to take breaks
You can encourage your employees to take a short break from their desks, in order to refresh their minds, after focusing on a stressful proposal or documentation that needs to be handled with utter attention.
To do so, you can enlist the help of a few apps which allow you to set a reminder. Each time it goes off, you know you should be taking a break and resting your eyes.
When your employees figure out that you care about them on a personal basis, viewing them as more than mere revenue streams, they tend to become much more engaged and focused on the tasks at hand.
Arrange social gatherings on a regular basis
Organizing a weekly or bi-weekly gathering with your peers and colleagues is a great way to know each other on a personal basis. Having a ton of fun together separates one's daily practice, in addition to enabling innovation and coordinated effort.
This does not mean that you need to have an extensive event every week; rather, organizing a group lunch or team-building activities during the weekend can help wind down busy work schedules.
Express gratitude frequently
There is always a great joy in saying 'Thank You' to your employees when any task is achieved successfully. This does not only boost the energy of the employee but furthermore, makes them feel better, ensuring they put extra effort into their work.
Everyone wants to feel appreciated and a simple form of appreciation can go a long way to motivating your employees to be more productive and work harder.
An important affirmation from the administration and peers is probably the quickest approach to building trust, re-establishing a stressed relationship, and selling your vision to your members of staff.
Takeaways
We hope these different tactics used to boost employee engagement will help you build a more lively atmosphere at work.
As you try out various policies and ideas, always remember that the key to expanding employee engagement in the working environment is that there is no unperceived mystery.
You can straightforwardly ask your employees what they feel needs to be improved or where there has to be some form of progression, so as to make their time investment at work beneficial and productive. Keep learning, keep innovating and keep trying to make your company the best organization to work for!
---
About the author: Charles Richard possesses over 10 years of experience in the business analysis profession. He has written dozens of tech and non-tech pieces for renowned publications. He also enjoys mentoring BA professionals.
His well-rounded knowledge of engineering concepts provides an easy way to make non-tech-savvy people understand basic theories. Currently, he is working at TatvaSoft UK.
Image sources: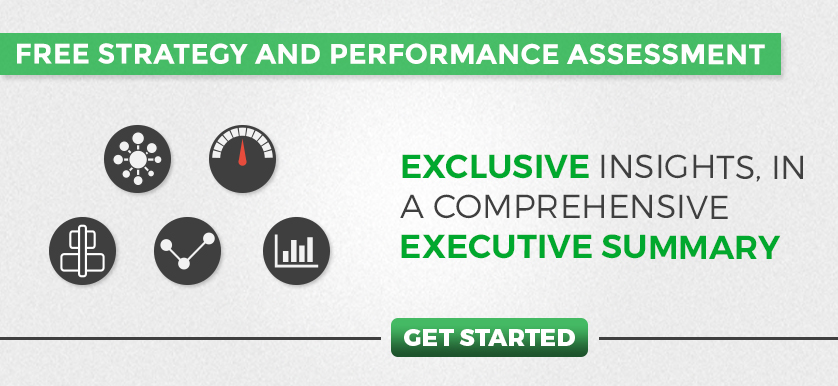 Tags: Employee Engagement, Employee Performance, Individual Performance, Leadership