KPI examples in practice: Yarra Trams – Melbourne – Australia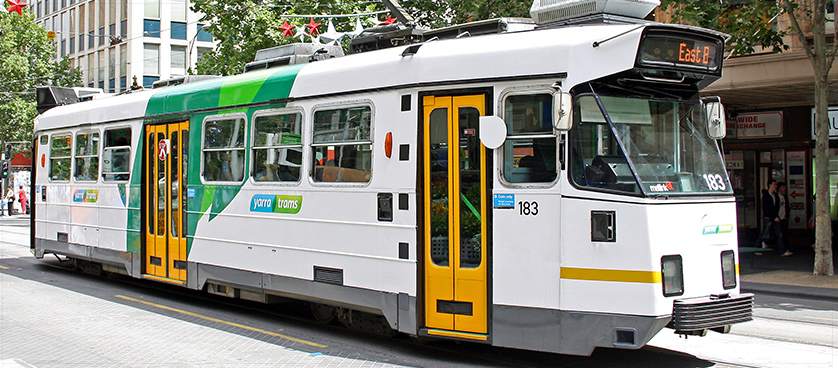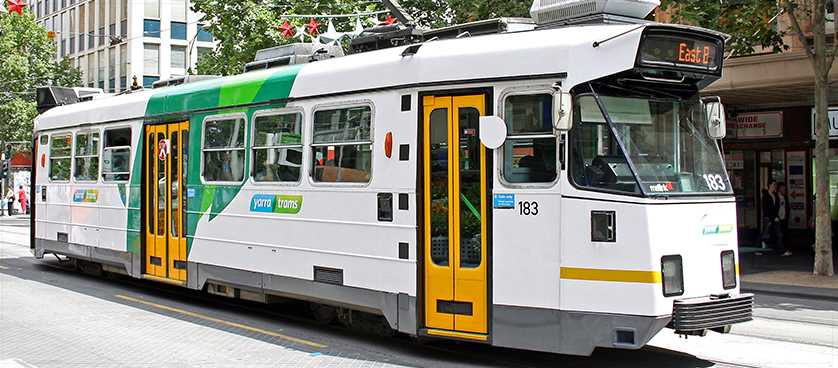 About Key Performance Indicator (KPI) examples in practice
www.smartkpis.com provides its users with a comprehensive repository of thoroughly documented KPI examples grouped by functional area and industry. Many of these examples are much easier to understand when they are put into context. Starting with March 2010 the website also contains a free online catalogue of reports that illustrate the use of performance measures in practice by organizations from around the world. This is a snapshot of the main areas covered in such an example available in the KPIs in practice section of www.smartkpis.com :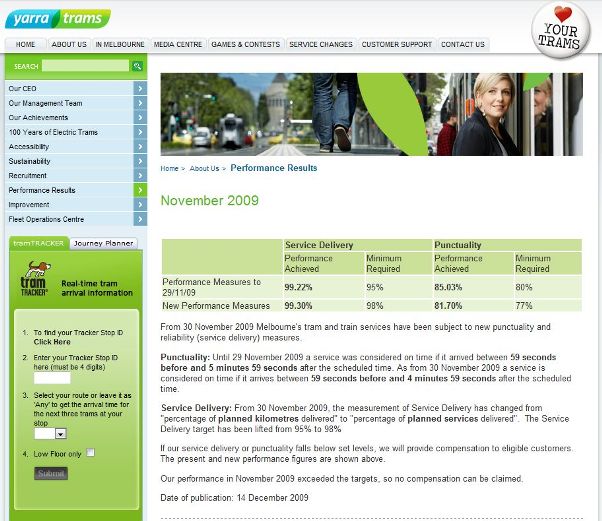 Brief company profile for Yarra Trams
Company name: Yarra Trams Business: Operates Melbourne's tram service Industry: Transportation Head office: Melbourne Country: Australia Performance results available: On webpage
Performance Measures in use at Yarra Trams
Yarra Trams service delivery and punctuality performance results are made available to the wider public on a monthly basis, on the company website, posters in trams and through the customer feedback number.
If the service delivery or punctuality results fall below targets, the company is committed to provide compensation to eligible customers.
The online archive of performance results covers the period January 2007-November 2009 (as of 1 January 2010).
Examples of key performance indicators (KPIs) in use:
% Punctuality. A tram service is considered to be on time if it arrives between 59 seconds before and 4 minutes 59 second after the scheduled time.
% Service delivery. Service delivery reflects the percentage of planned services delivered.
Examples of targets in use:
80% Service Delivery

77% Punctuality

More details

Company website: http://www.yarratrams.com.au
Library of KPI examples: http://www.smartkpis.com
Repository of KPIs in practice: http://www.smartkpis.com/kpi_examples_in_practice/dashboard/
KPI examples by relevant industry:

Image Source:

Tags: KPI, KPI in Practice, Performance in Australia, Performance Measurement, Transportation performance, Yarra Trams