Improving performance: Yarra Trams regain momentum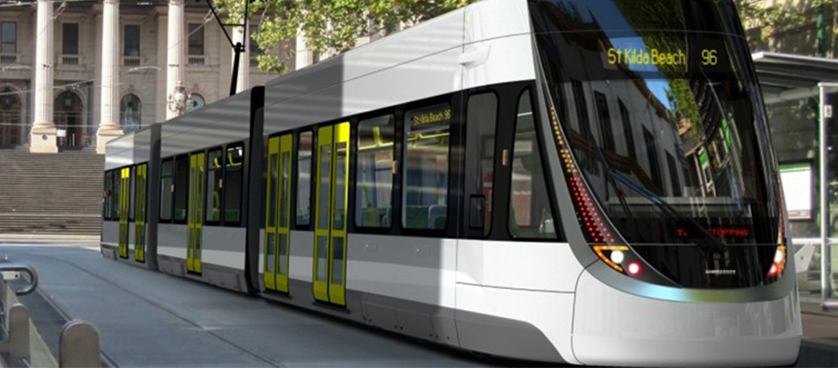 Yarra Trams, operated by the KDR Melbourne consortium, is the name of the Melbourne tram network, the largest in the world, with roughly 250 kilometers of double tracks and 31,500 services scheduled each week.With an impressive efficiency record, their operative performance is granted, in part, by their performance management policy, which emphasizes the importance of passenger satisfaction and feedback. Oriented towards meeting and exceeding the commitment to their passengers, they have instituted a compensation code, within the Customer Service Charter, which enables customers to gain compensation for the services' poor performance, as was the case with the January 2014 results.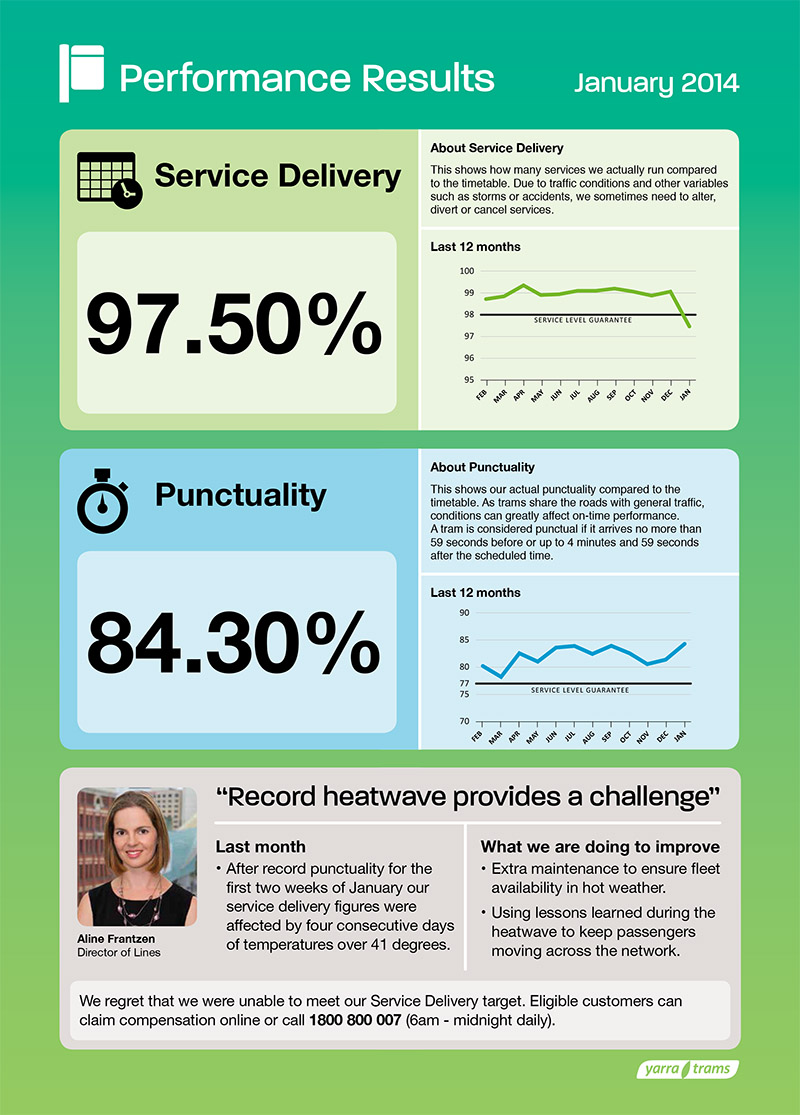 Due to an unexpected heat wave of over 40 degrees Celsius during the 14-17 January period, performance results were significantly affected, which led to failure in meeting service and delivery targets. Compared to the company's performance record, the 97.50% delivery rate was below the expected 99.25% average, obtained considering results from previous years.
The company took responsibility for the inability to meet their service delivery targets and has ensured customers a mean of compensation for any inconveniences. Also, they have reassured their customers that strategic measures will be taken, to improve their availability and service delivery rate, with input gained from the recent heat wave challenge.
True to their reputation, the February 2014 results already show signs of improvement, having surpassed their punctuality and service delivery targets. The Yarra Trams's overall service delivery results is at a 98.75%, exceeding the minimum 98%, and the overall punctuality has recorded a 81.82% rate, significantly above the 77% required minimum. Along with a statement from the managers of each respective depot, posters with the achieved performance and improvement efforts are made available to passengers in each tram, to raise awareness of the fact that past hindrances have been acknowledged and are being treated accordingly.
The impressive recovery is a testimony to effective performance management, where crisis situations are surmounted with maturity and collaborative work, where the managing teams of each depot involved has contributed to improving traffic coordination, infrastructure issues and service delivery reliability.
To get a better view of the Key Performance Indicators used by Yara Trams, read KPI examples in practice: Yarra Trams – Melbourne – Australia.
References:
Image source: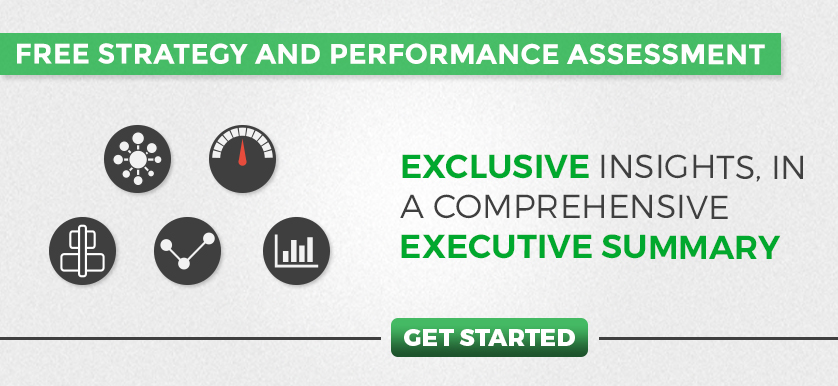 Tags: Performance in Australia, Performance Management, Transportation performance, Yarra Trams