How to improve operational measurements
In business, productivity means everything, as managers and CEOs want to see the maximum potential of all their teams.  In order to evaluate how well the productivity levels of a company really are, they measure operational performance indicators. By doing so, the company's managers and leaders can see the impact of their efforts on the business' financial results.
Therefore, productivity levels are key when it comes to increasing the overall operational performance of the company. The following are a few suggestions which a company can use to increase both its productivity and operational performance.
Communicate often with your employees                  
In any organization, communication is essential if we are to get any work done. Before assigning a project to a team, lay out some basic objectives and goals for each of them to reach. Once this is done, your team can set the most optimum workload pace and path, to achieve those objectives and goals as quickly as they can.
While a project's in progress, ask the team managing it if they face any struggles or difficulties. Listen to them and try to provide solutions. If they are doing great, compliment them; if not, offer your assistance. Remember, it's the people that are involved directly in a project that know exactly what they need in order to be more productive.
Provide consistent access to information
Having a secure, internal Wi-Fi network is quite important, as it allows employees to quickly go through classified company information that is both unobtainable by individuals outside company walls and many times necessary for employees to finish their tasks. It certainly beats having to constantly ask someone for a file.
The speed of a company's internal processes can oftentimes prove to be a competitive advantage, especially for small to medium sized companies.
Furthermore, if any employees are consistently tasked with field work, they may be given a company cell phone, which they can use to keep in touch with their higher-ups or can be contacted by them.
Interact with your customers
Constant interaction with customers boosts the organization's customer satisfaction rate by a large margin.
In order to achieve this, organizations can connect customer service departments with IP communications system. By doing this, you ensure that customers receive assistance as quickly as possible. This helps understanding and connecting with each and every customer, in order to make services and products better.
Making collaboration easy              
Collaboration between employees, partners, suppliers and customers is extremely important, as it strengthens the relationship between these parties from all sides. Moreover, it proves to be a very effective tool for reducing costs, since everyone has more info to work with.
By using various tech solutions, such as integrated video voice chats, online databases, video presentations and many more, you ensure that everyone is kept posted and it smooths out collaboration between parties, as it makes transparency and communication its main pillars.
Develop a long-term plan for your hardware
Replacing faulty hardware will oftentimes disrupt the workload of those employees working directly with it, causing them to be less productive. In order to avoid this, managers should come up with a plan that covers such scenarios, like having spare hardware readily available.
If it's a systemic issue, whereby leaders foresee such disruptions recurring at a certain rate, say every few months, then they should take this into consideration and if the issue cannot be avoided, i.e. power outages, then back-up plans should be formulated.
Such back-up plans should generally be designed around the short and medium term, since an issue that might span over a longer period of time cannot be solved by simply resorting to plan B or C – you will need a whole new plan A for it.
Overall, in order to increase productivity and operational performance, the key essential points that a company should focus on are the following:
Developing an efficient method of communicating with employees and one that can be used for inter-employee communication; possibly the same one, with different channels;

---

Ensuring a streamlined communication channel with its customers;

---

Providing a secure, internal network and solutions for any technological issues that may arise.

---
By focusing on these three points, a company can easily detect any problems holding back its employees' work progress or any customer service or product-related issues, and quickly solve them before they get out of hand and start affecting other departments or the company as a whole.
Image sources: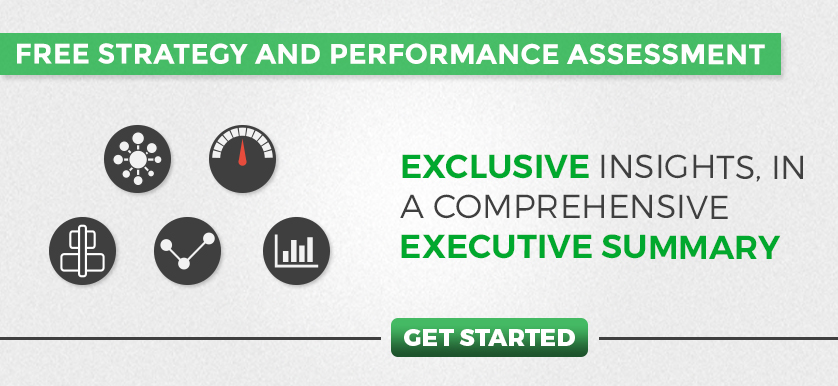 Tags: operational performance, Performance Measurement, Strategy