How social media sentiment influences companies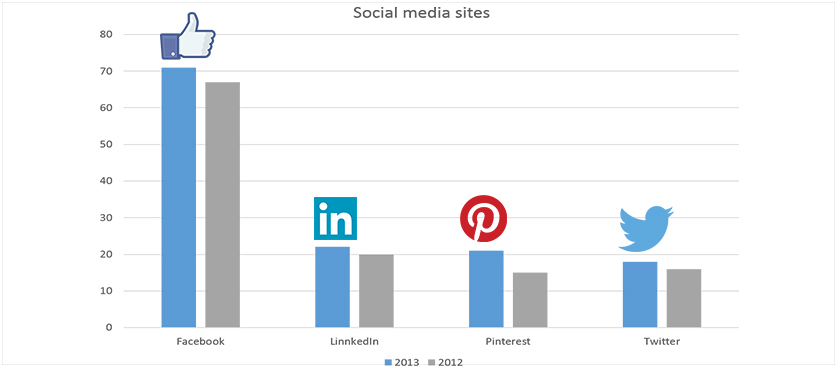 In the last years, # Social platform users  is constantly increasing and the way information is shared has also changed. Pull media has quickly been replaced by push media, information like status updates, photos, comments, videos or new articles finds the user and all this represents the social media sentiment.  A good example is the New York Times, whose # Homepage visitors decreased 2 times over the last 2 years, but its overall traffic didn't, as it comes from the "side door", the social platforms.
Around 73% of adults are users of a social network, and 42 % of them use multiple social networking websites. Facebook is the most popular platform (71%) and it reaches different demographic groups, while other sites have developed an appeal for unique individuals with specific characteristics/ skills. Some examples are LinkedIn, which is especially popular among college graduates and internet users of higher income or Pinterest, where women are 4 times as likely as men to become users.
Taking into consideration the percentages presented above, the social media sentiment is nowadays an important part that affects customer care and represents an early warning of emerging threats. To know your business status, there are 2 important principles that can be applied to all of social media analytics:
1. Emotions are not an exact science
Sentiment analysis represents a systematic attempt to identify, quantify and exploit attitudes, opinions and emotion within online, social and enterprise sources. Emotions cannot be only rated as positive, negative or transformed into a score. The classification should be made as to reflect business performance.
2. Measure the right way
By using social media, companies can better understand their audience and transform raw data into knowledge; some indicators that reflect the social media sentiment of a business are # Response rate, # Fan growth and Net promoter score (NPS). Also, using dashboards allows managers to constantly monitor the social media sentiment and website activity. In this way, timely actions can be taken in order to improve customer experience.
In response to an effective marketing strategy, the social media sentiment will be positive and will influence customer satisfaction and loyalty. By using the data collected from social media analysis, companies are now able to maximize their value through efficient social media presence or even campaigns.
References: