How Data Enrichment Can Help Us Use Big Data Better
Big data is a major asset for businesses that can access its insights. Making this happen, though, is a complicated job that needs the right tools. Enter data enrichment.
Understanding how it works and its impact on current industries is a great way to get to know what data enrichment can do for your organization. How it benefits the use of big data will become clearer, too.  
What Is Data Enrichment? 
Data enrichment is the process of identifying and adding information from different datasets, open or closed, to your primary data. Sources can be anything from a third-party database to online magazines or a social network's records.
People and organizations use data enrichment to gather legitimate intel on specific things, like a customer, product, or list of competitors. And they can start with just their names or email addresses.
As a result, the original data becomes richer in information and more useful. You can find education trends, profitable news, evidence of fraud, or just a deeper understanding of users. This helps improve your conversion rate, customer relations, cybersecurity, and more.
The most popular method of making all this a reality is specialized software. Their algorithms vary in strengths and weaknesses, as SEON's review of data enrichment tools shows. They can target human resources, underwriting, fraud, criminal investigations, and more. However, the goal is the same: to support the way we work and give us better insights.
Data Enrichment and Big Data: What Statistics Say
Data enrichment is a good answer to the problem of big data, which often sees masses of disorganized and sometimes inaccurate information that often needs cleaning, maintenance, and coordination. 
A 2021 survey by NewVantage Partners on data-driven initiatives highlights some key difficulties in using big data for corporate improvement. These challenges include:
Managing data as an asset

Driving innovation

Beating competition

Creating a data-driven culture within organizations
Despite the benefits of smart data management and major investments already in place, only 24% of firms have become data-driven, down from 37.8%. Also, only 29.2% of transformed businesses are reaching set outcomes.
What this shows is that, yes, big data is difficult to deal with but not impossible. It takes good planning and dedication to get it right.
There are several promising big data statistics on FinancesOnline. For starters, thanks to big data, businesses have seen their profits increase by 8-10%, while some brands using IoT saved $1 trillion by 2020. 
Also, the four biggest benefits of data analytics are:
Faster innovation

Greater efficiency

More effective research and development

Better products and services
These achievements are taken further with data enrichment, which adds value to a company's datasets, not just more information to help with decision-making.
How Does Data Enrichment Help Different Industries? 
The positive impact of constructively managing data is clear in existing fields that thrive because of data enrichment and other techniques. Here are some examples.
Fraud Prevention
Data enrichment helps businesses avoid falling victim to fraudsters. It does this by gathering and presenting to fraud analysts plenty of information to identify genuine people and transactions.
For example, you can build a clear picture of a potential customer or partner based on information linked to their email address and phone number. Do they have any social media profiles? Are they registered on a paid or free domain? Have they been involved in data leaks in previous years? How old are those? 
It's then easier to make informed decisions because we know much more about how legitimate a user looks.
Banking services, from J.P. Morgan to PayPal, benefit from such intensive data analytics, as do brands in the fields of ecommerce, fintech, payments, online gaming, and more. 
But so do online communities, where people create profiles and interact with others. For example, fake accounts are always a problem on LinkedIn, mainly countered through careful tracking of user activity. Data enrichment can help weed out suspicious users in such communities, keeping everyone else safe.
Marketing
Data enrichment in marketing tracks people's activities and preferences through cookies, subscription forms, and other sources. To be exact, V12's report on data-driven marketing reveals Adobe's survey findings regarding what data is most valuable to marketers.
48% prefer CRM data

40% real-time data from analytics

38% analytics data from integrated channels
Companies collect this data and enrich it to create a more personalized experience for customers in terms of interactions, discounts, ads, etc. Additionally, brands can produce services and products tailored to people's tastes. 
HR
The more information your human resources department has, the better it's able to recruit and deal with staff members. Data enrichment is a great way to build strong teams and keep them happy.
Starting from the hiring stage, data enrichment can use applicants' primary data, available on their CVs, and grab additional details from other sources. Apart from filling in any blanks, you can flag suspicious applicants for further investigation or outright rejection.
As for team management, data enrichment can give you an idea of people's performance, strengths, weaknesses, hobbies, and more. You can then help them improve or organize an event everyone will enjoy.
Summing Up
As we saw in these examples, data enrichment already contributes to the corporate world in different ways, both subtle and grand. 
With the right knowledge and tools, we can tap into this wealth of information even further, allowing it to make a real difference in how we work and what we know, rather than simply amassing amorphous and vast amounts of data.
**********
About the Author
Gergo Varga has been fighting online fraud since 2009 at various companies – even co-founding his own anti-fraud startup. He's the author of the Fraud Prevention Guide for Dummies – SEON Special edition. He currently works as the Senior Content Manager / Evangelist at SEON, using his industry knowledge to keep marketing sharp and communicating between the different departments to understand what's happening on the frontlines of fraud detection. He lives in Budapest, Hungary, and is an avid reader of philosophy and history.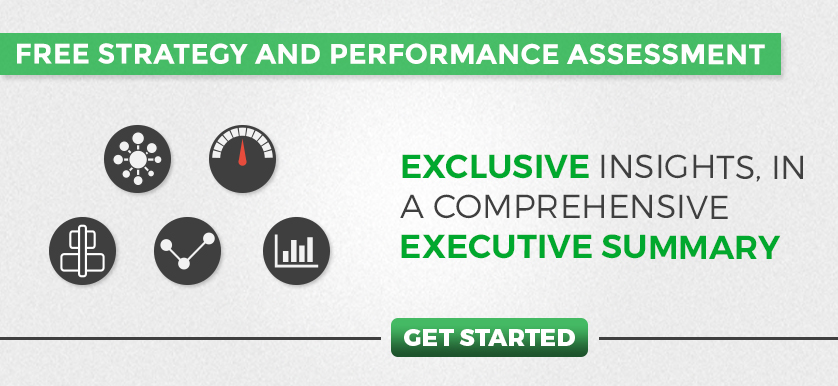 Tags: Big Data, data, data analytics, data enrichment, Data Management