eurobrand 2010: LVMH Group, Nokia and Vodafone, Europe's top valuable brand corporations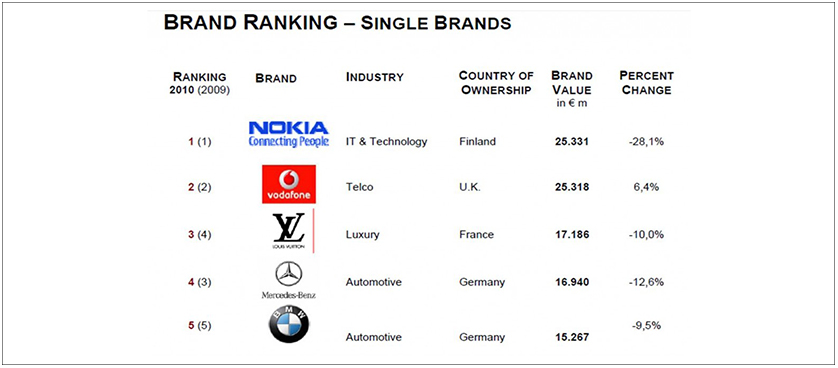 The European Brand Institute, Europe's leading research institute for intangible assets, based in Vienna, Austria, has released the 2010 results for its annual brand valuation study, 'eurobrand'. The study provides a ranking of Europe's most valuable brands, both individual and brand corporations, as well as detailed brand analyses from country and industry perspectives. More than 3.000 brand corporations in 24 countries and 16 industries are examined (European Brand Institute, 2010a).
Below are top 5 valuable single brands.
The most valuable 5 brand corporations are: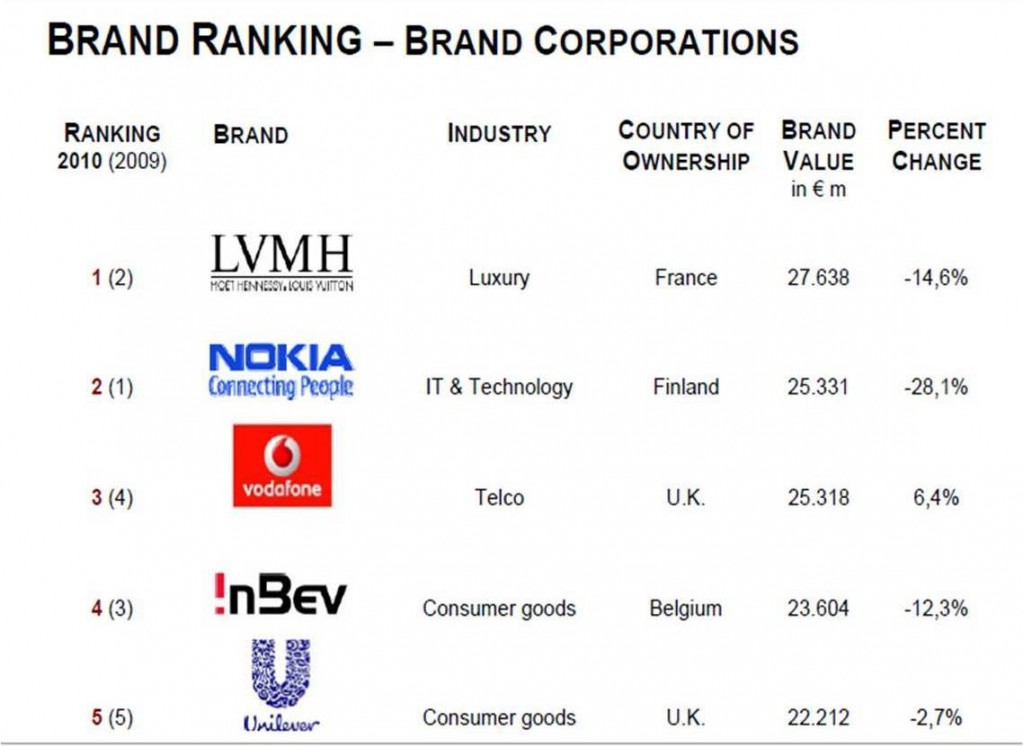 Source: European Brand Institute (2010c)
According to Gerhard Hrebicek, Director of the European Brand Institute, the highest growths in brand values were registered in Pharma, Health and Biotech Industries (i.e. GlaxoSmithKline, Sanofi Aventis and Novartis). The highest decreases in brand values, as affected by the economic recession, were in IT and financial services (RBS, UniCredit and Deutsche Bank) (European Brand Institute 2010a).
References
European Brand Institute (2010a), eurobrand 2010 Press release, Vienna.
European Brand Institute (2010b), Brand Ranking – Single Brands, Vienna.
European Brand Institute (2010c), Brand Ranking – Brand Corporations, Vienna.
Note
To access the documents above and more information on eurobrand 2010, visit  http://www.eurobrand.cc and register for the eurobrand2010 PRESS KIT.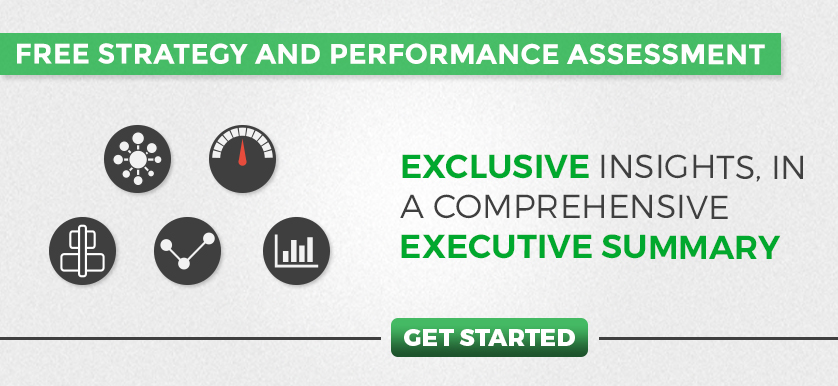 Tags: LVMH, Marketing and Communications performance, Nokia, Research, Vodafone